Aeoden Sinclair first caught the eye of area wrestling fans when he was a first-grader.
The Edgerton resident and Milton High freshman was playing in a flag football league at the time.
Well, it was supposed to be flag football.
"We couldn't tackle yet," the 15-year-old Sinclair said Monday afternoon. "And these people came up to me—because I was still tackling—and they said, 'Man, you should be wrestling.'"
So the overanxious youngster decided to see what wrestling was all about.
He fell in love with the sport.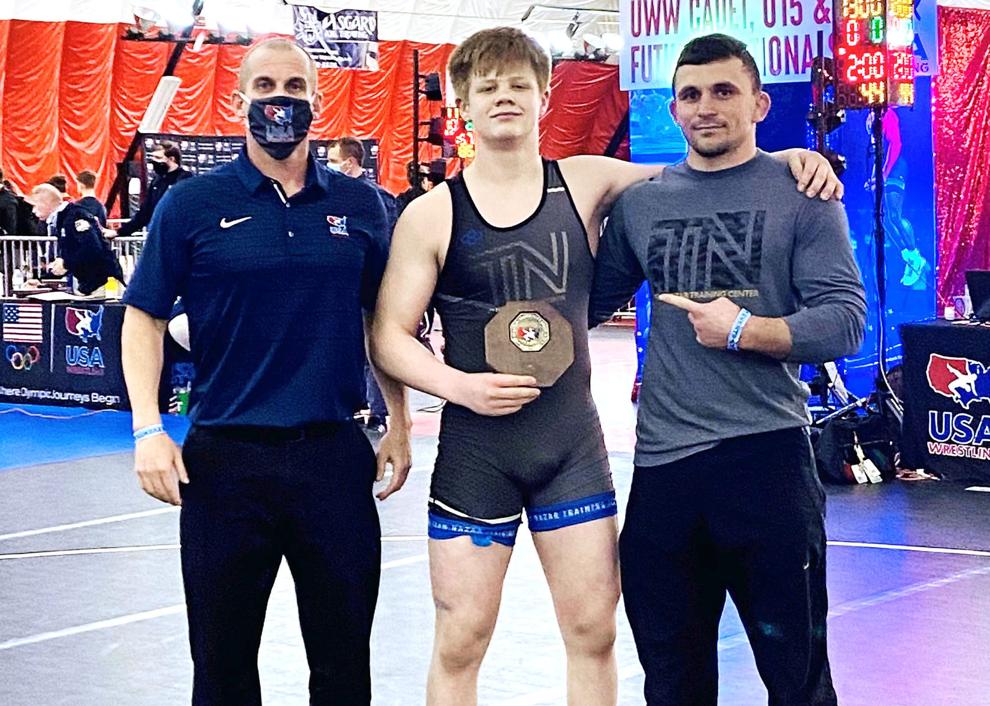 And now the sport is earning him national recognition.
This past weekend, Sinclair won both the Greco-Roman and freestyle divisions in the USA Wrestling U15 Nationals at Wisconsin Dells.
The national titles earned him a spot on Team USA that will compete in the U15 Pan-America Championships in Mexico City on Oct. 21-24.
The journey to this point has included hours and hours of training and practices and hundreds of tournaments. Aeoden's (pronounced AY-den) parents, Michael and Abby, drive him to and attend the vast majority of those events.
It took more than a few tournaments before Aeoden's folks figured out what was going on.
"We have no wrestlers in our family," Abby said of their background in the sport.
"People ask why he is so into it. The kid has really got to love it. I can't explain it."
His first national tournament came when he was in fourth or fifth grade. The tournament coincided with a family vacation in Las Vegas, so Aeoden entered.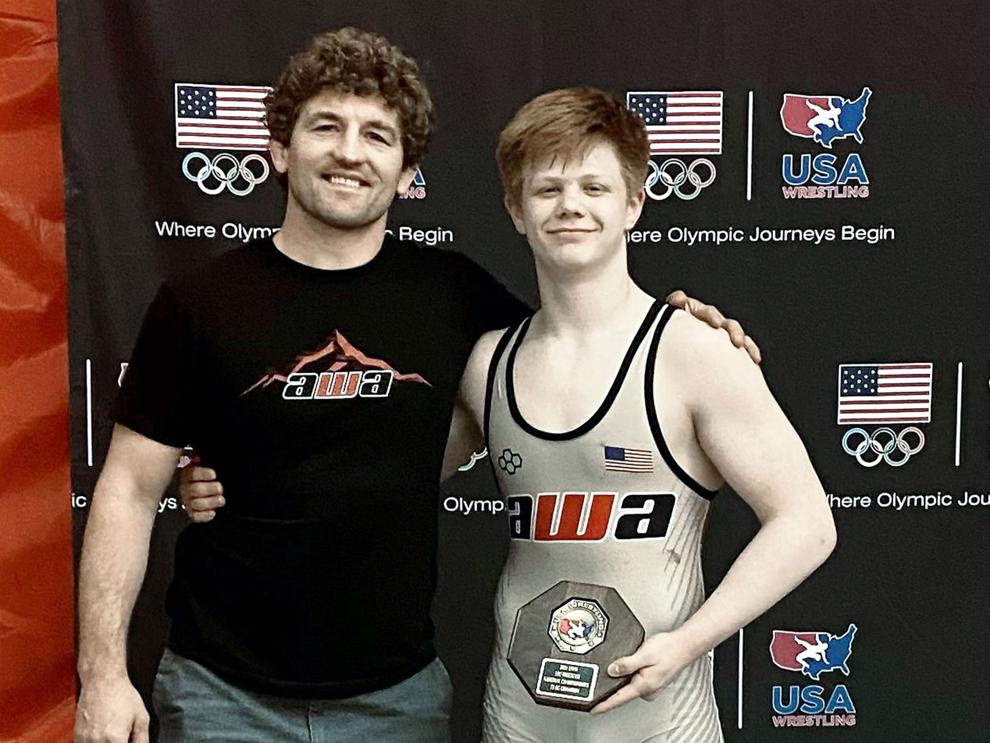 "I got my butt kicked," he said.
Many youngsters would have tossed their singlet into the trash and tried basketball.
Sinclair used the butt kicking as an incentive to succeed.
"If anything, losing just made me want to do more," Sinclair said. "It makes me want to improve because it shows me I have so much more to improve on."
Sinclair does lose but not often. He finished third in the Division 1 152-pound weight class in the 2021 WIAA State Individual Tournament held at Kaukauna High School.
He lost his opening match to Germantown High sophomore Ethan Riddle 3-2.
"My first match at state—and it wasn't even at the Kohl Center—I was really nervous, and the lights tripped me out—and I didn't perform my best," he said.
After that loss, Sinclair showed his inner grit.
He came back and won three straight matches to earn his third-place finish. The third-place match was against Riddle. This time Sinclair won 8-4.
Sinclair finished with a 14-3 record in a weight class that few freshmen can physically handle. Arrowhead High junior Mitchell Mesenbrink completed an undefeated season by winning the state title at 152. Mesebrink was the 2020 state champ at 138 as a sophomore.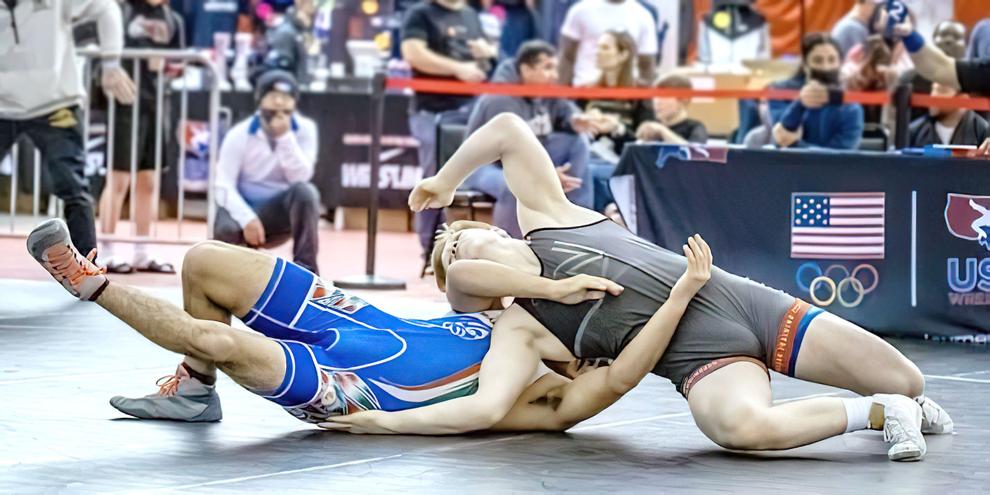 "I knew there was a tough kid at that weight, and I still chose to go there," Sinclair said. "I should have battled more."
COVID-19 caused a reduction in both the amount of high school matches and state and national tournaments during the past year. Sinclair stays in shape by getting up at 5 a.m. three to four days a week to lift weights at Rendered Barbell and Fitness in Milton. He trains at both the AWA, founded by world class wrestler and state native Ben Askren, and the Team Nazar Training Center, founded by Nazar Kulchytskyy, a former Ukrainian world medalist.
Sinclair is concentrating on the U.S. Junior National Tournament in Fargo, North Dakota, which will be held in July. With his U16 national title secured earlier this month in Cedar Falls, Iowa at USA Wrestling's Folkstyle Nationals, Sinclair will be going for the "triple crown" of titles when he competes in freestyle and Greco at Fargo.
Despite his constant training schedule, Sinclair laughs off the thought of burning out.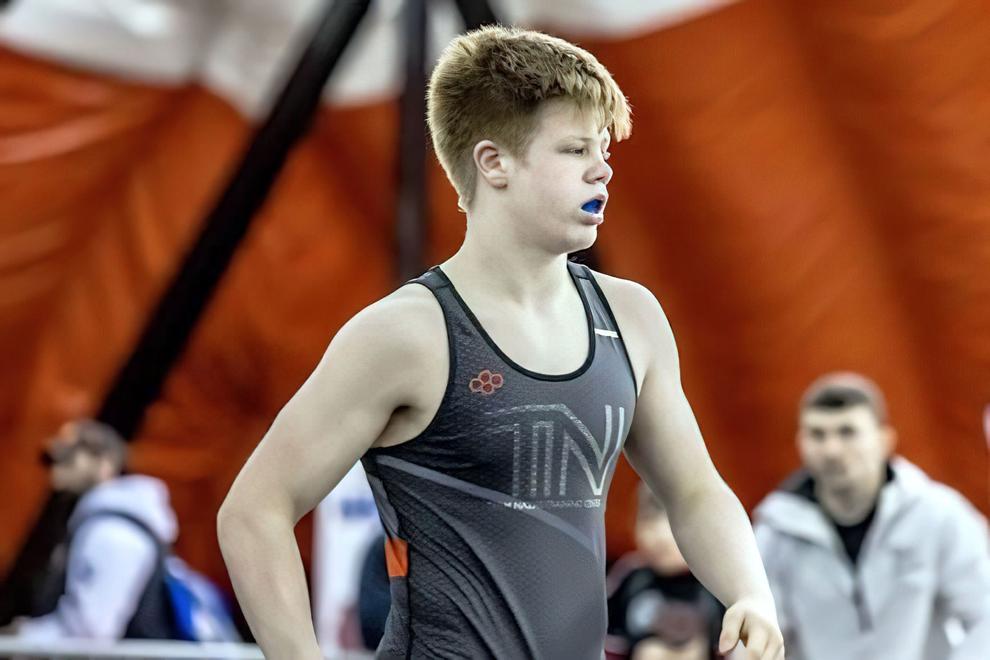 "No way," Sinclair said. "Kids get burned out because people make them wrestle, or they are wrestling for the wrong reasons.
"I want to wrestle. That's all I ever want to do."
The sport has earned a fair amount of medals and now a trip in July to Mexico City.
"I'm happy, but I still want more," Sinclair said. "I want a lot more. I'm not done."