On Tuesday, the Beloit Snappers announced they were looking for feedback on whether to keep their name or change it.
Over the weekend, they said on Twitter they have received more than 600 submissions from folks with ideas for a new name. I feel bad for the folks forced to sift through that, as I imagine 595 of those ideas should head straight to the "Deleted" folder in someone's inbox.
On social media, the voices in opposition of a name change easily drown out those with new ideas.
"I was afraid this would be a possibility. No need to change the name, the Beloit Snappers is perfect," one person tweeted.
"All I'm saying is #SaveSnappy," another said.
As the Snappers kept tweeting through the weekend on a daily basis, the replies got a bit more direct.
"Here's one: Keep the damn name and logo the same for heaven's sake! What an absolutely ridiculous and tone deaf endeavor here. You have a new stadium coming and already a great logo. Why change it?"
Another chimed in: "If the name Is changed I will not attend another snappers game ever again."
And finally: "The first tweet's overwhelming response was to keep the Snappers name. Every (sic) since you've tweeted saying 'We should change it, right?' We keep saying no. It seems like you're going to change it anyway."
Here's what I can tell you after a 30-minute conversation with Quint Studer on Friday: If there is truly an overwhelming desire for the Snappers to remain the Snappers, I don't believe the team name will be changed just for the sake of being changed.
More on that in a minute. First, a few other thoughts coming out of my conversation with Studer, who joined forces with Diane Hendricks as the two prominent names in a new ownership group building a state-of-the-art stadium that appears to have saved minor league baseball in Beloit.
The new stadium
First things first, Beloit's new stadium is going to be nice. Real nice.
That's not exactly breaking news if you have seen the artist's renditions and construction plans. But Studer gushed plenty about the new facility, which is slated to be ready sometime next baseball season, assuming baseball season is back to normal.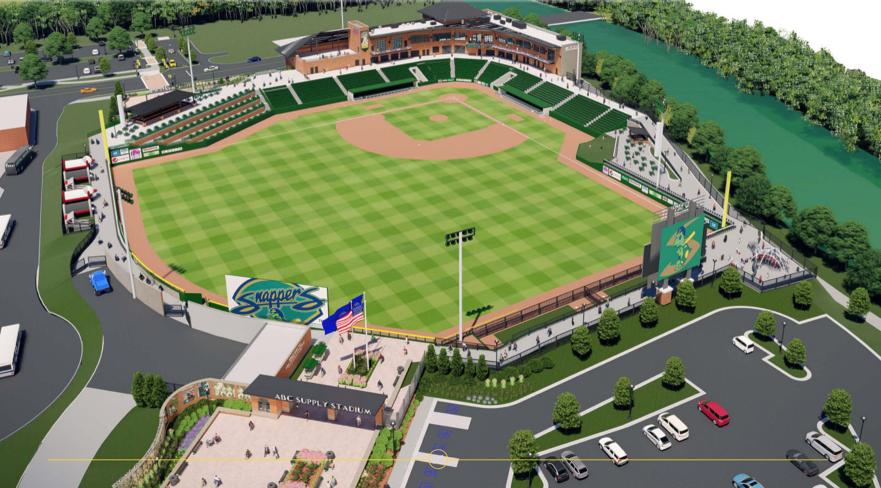 After tossing out Baltimore's Camden Yards as a reference point, Studer went on to say, "We're going to have a lot of brick, which most ballparks don't have.
"Along the river walk, there will be a really cool mural, which will bring the side of the stadium to life.
"We'll have larger than normal locker rooms. We can do rehearsal dinners, and we plan on doing an Airbnb. People come from all over."
Studer also made sure to mention the stadium's ability to host other sports and other events.
"Soccer, lacrosse, football ... multi-use stadiums, you can do them now so that they're so much neater," he said.
Studer and his Blue Wahoos team in Pensacola, Florida, are known for thinking outside the box.
They made national headlines during the sports pandemic shutdown when they started renting out their stadium facilities as part of an Airbnb vacation rental.
Recently, Studer said, they found a way to turn the stadium into an environment like a Topgolf—which is a driving range and party all rolled into one.
"We've used the stadium more this year without baseball than we do with baseball," Studer said. "And in Beloit, we'll do the same. We'll have a separate events team, and our goal is to keep the stadium humming at all times."
Studer admits he is not typically the one to come up with the ideas.
"I don't have the good ideas, but I am pretty good at recognizing them," he said. "So, my youngest daughter has a little house with an Airbnb behind it. And one day she said, 'Why don't you turn the locker room into an Airbnb?'"
Studer, who spent the early years of his career in Janesville and has maintained ties to Rock County throughout his time in Florida, is clearly someone who asks, "How can we get this done?" and not "Why won't this work?"
Especially during a pandemic—and a time when the sports world is a daily (or even hourly) check-in on what has been newly canceled—that's a refreshing trait.
"You have to play offense," Studer said.
There's no denying that Hendricks and Studer have been playing offense during what are turbulent times for minor league baseball.
After decades of discussions that never went anywhere surrounding a new ballpark in Beloit, they came together at the 11th hour to put the project together.
Then reports began surfacing that more than 40 minor league baseball teams might be up for contraction. Beloit made that initial list.
Then the COVID-19 pandemic hit.
Many wondered, myself included, if the dirt would ever start moving on the stadium project or if the Snappers' days were all but over.
The ownership group plowed ahead.
"Diane Hendricks wanted to signal to the rest of the country that Beloit's moving forward," Studer said. "Most people would've said, jeez, we might not have a team, so we're not going to move forward. Diane's thing was, we're going to build a stadium so that they need us."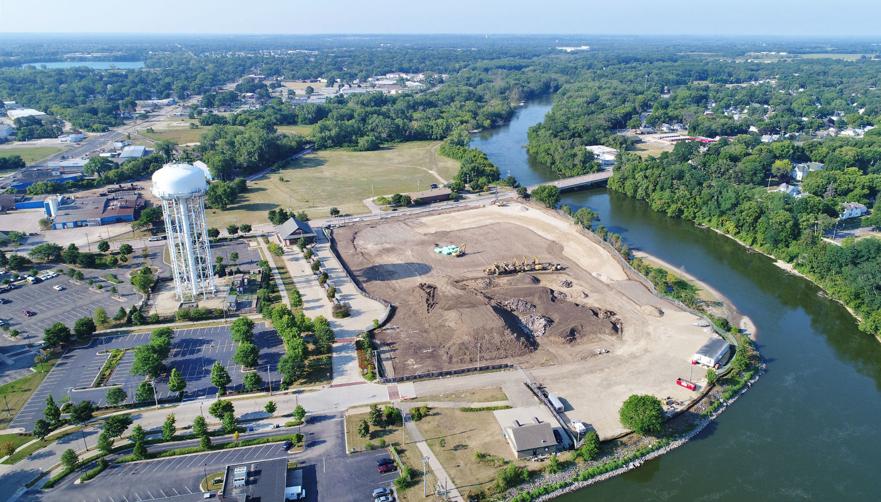 Hendricks even flew to New York, Studer said, to talk with baseball officials. Studer said that while there's not necessarily a guarantee in writing that Beloit will be spared contraction when minor league baseball returns, the new owners are highly optimistic because MLB's top priorities in the teams they will keep are facilities, ownership and location.
Beloit's facility will now be second-to-none, and the organization is now attached to Studer, whose ownership group in Pensacola is widely respected.
"And Beloit's got a great location, because you can get to so many places," Studer said. "We just wanted to make it so obvious that Major League Baseball, when they're making their decision, goes: Facilities? Check. Ownership? Check. Location? Check."
So where does that leave the Snappers? As a team to be named later?
Studer knows a good idea when he sees one. And simply bringing up the idea of a name change was a good one because it has created buzz around the Beloit team during a summer when there is no baseball season—even if much of that buzz seems to be negative.
"It's causing some energy," Studer said.
"I had a guy say, 'I'm going to take out ads in the paper that say save Snappy.' I say, 'Great! Go ahead!'"
One thing about changing a team name, Studer said, is that it's not as easy as just snapping fingers.
Proposed name changes must go through MLB and Minor League Baseball, and those groups do a trademark check that will tell the owners their chances of being sued over trademark rights.
Also, Studer is a self-proclaimed "turtle guy."
"If you come to my house, you'll see turtles," he said. "I have a fountain with turtles in it. I wanted to name the Pensacola team the Loggerheads, because there are these giant loggerhead turtles."
So it's not that the Snappers' new owners are anti-turtle.
But they are ideas people. And they also did not get to this point by being bad at business. A new name could be good for business when it comes to buzz, as well as ticket and merchandise sales. But perhaps if so many of their potential customers remain adamant that the Snappers name should stay, an updated logo and brand might suffice.
"We might end up as the Snappers," Studer said. "But we know this: We're going to end up with a refreshing of the brand, because that hasn't been done in a long time.
"Snappy can survive. We could still have Snappy. But the No. 1 comment we've gotten is, 'Get poor Snappy a new outfit!'"