ABrewers game on a random Tuesday night. A golf tournament most people not from around here have probably never heard of. A random boxing match that provided the "Knockout of the Year."
As we continue to await the return of the majority of live sports, we continue to lean on some of our favorite memories of sporting events past to get us through.
That might include bucket list-type events, like attending a Badgers Rose Bowl or an NFL or MLB playoff game or making it to historic venues like Lambeau Field or Pauley Pavilion or Staples Center.
I feel extremely lucky to have crossed all of those things off my list over the past 20 years. But during these pandemic times, when I find myself thinking back on some of the most fun sporting events I've attended, I often come back to memories from the most random of events.
With that in mind, I give you 10 times I randomly found myself in the middle of a memory that I haven't soon forgot.
The chicken pox game
How many of you remember the exact day that you got the chicken pox?
OK, I didn't remember the exact date, either, but it took me less than 20 seconds to figure it out on Google. It was Aug. 5, 1995.
How do I know that? Because I first realized I was getting the chicken pox when I was at Camp Randall Stadium.
Those of us old enough can remember back to a time when the Green Bay Packers would sometimes play a preseason game in Madison. And on that date, they were hosting the New Orleans Saints.
It was my first chance to ever see the Packers in person, but probably the player I was most eager to see was Lee DeRamus. He had been drafted by the Saints that spring after a prolific career with the Badgers.
I was sure he was destined for NFL greatness.
Unfortunately, his NFL career (21 catches in two seasons) lasted just a little bit longer than my bout with the chicken pox.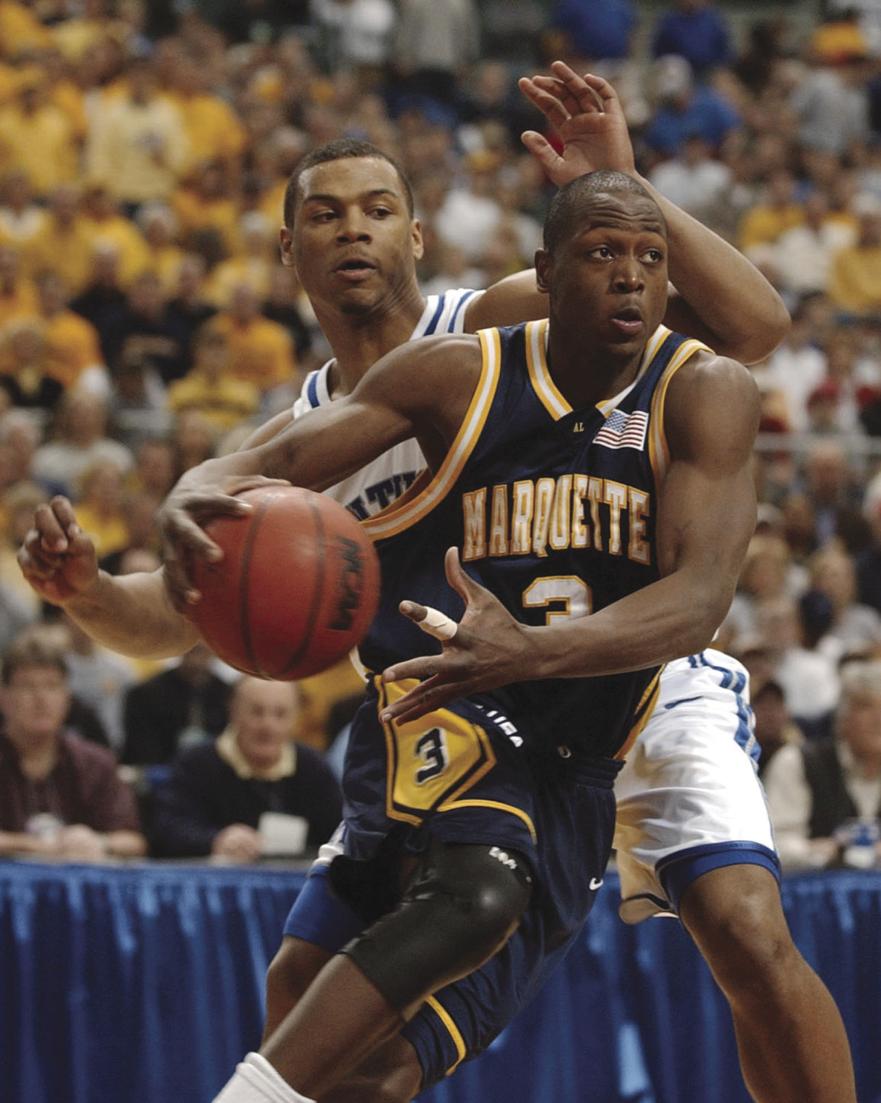 Marquette to the Final Four
It's March of 2003, I'm attending the University of Wisconsin and I can't stand Marquette.
So why in the world am I watching Dwyane Wade and Co. making a run to the Final Four?
I'm not even sure I remember the full details. But I believe a friend had purchased tickets for the Midwest Regional games at the Metrodome in Minneapolis.
On Thursday, fifth-seeded Wisconsin lost to top-seeded Kentucky, while third-seeded Marquette knocked off second-seeded Pitt.
My buddy either couldn't or didn't want to stick around for the weekend, perhaps because Bucky was bounced, and so there was an extra ticket to the Elite Eight game.
Long story short, I made the drive up and sat in the nosebleeds, where there was a better view of the press room than the actual court. But I can technically, officially say I was there when Wade had a triple-double to send Marquette to the Final Four in New Orleans.
Let's go, Cliff!
I've got some great golf memories from the Milwaukee PGA Tour event that was called the Greater Milwaukee Open and later the U.S. Bank Championship.
I went annually for probably half a dozen years or so with friends and family.
One of the yearly traditions was looking up the teetimes the night before heading to Brown Deer Park Golf Course to see who we might want to follow.
One year, we were headed over for Saturday's third round. In perusing the times, we noticed an odd number of players had made the cut. That meant a guy named Cliff Kresge was going to be the first player to tee off and that he would be playing alone. It also meant he entered the weekend in last place of all the golfers to make the cut.
Who is Cliff Kresge? Doesn't matter, we figured he needed our support.
So we made it over there early just to walk the third round with Cliff, golf-clapping and doing our best to try and pump him up along the way.
It was just us, his caddie, his wife and maybe an official or official scorer.
I have no idea what he shot that day. But I like to think he's still out there wondering, "Who in the heck were those guys, and why were they following me?"
The night the lights went out in Madtown
There's no fighting allowed in college hockey.
But when the lights go out, the rules go out the window.
I covered a lot of Wisconsin men's hockey games while I was "studying" at UW, and the Google search wasn't so quick to help me remember exactly what the date was on this one.
But I vividly remember the power going out in the middle of a game at the Kohl Center. And when the lights came back on, or perhaps the secondary lights kicked in, a Badgers player and an opponent were duking it out in one of the corners.
No idea if they got five for fighting.
A dandy of a doubleheader
This one might be considered cheating, because when one of your best friends flies in for a Badgers-Packers doubleheader, it probably trends more toward bucket list than random.
That said, we could not have imagined the drubbings we witnessed in November 2014.
On Saturday night of that weekend, the Badgers dismantled Nebraska, as they have been known to do since the Huskers joined the Big Ten. We got to see Melvin Gordon break the NCAA single-game rushing record with 408 yards. Not to be forgotten, all of that was done in three quarters of play, because Bucky won 59-24.
That was worth celebrating on State Street, but we also needed to be up early so we could hit the road to Lambeau the next morning. The Packers were hosting the Philadelphia Eagles, teams that were a combined 13-5 midway through the NFL season.
Well, we saw Aaron Rodgers rack up 341 yards and three touchdowns in a game that Julius Peppers, Casey Hayward and Micah Hyde all had a touchdown. Another blowout, this time 53-20.
That's right, the Badgers and Packers combined for 112 points that weekend. And we were there.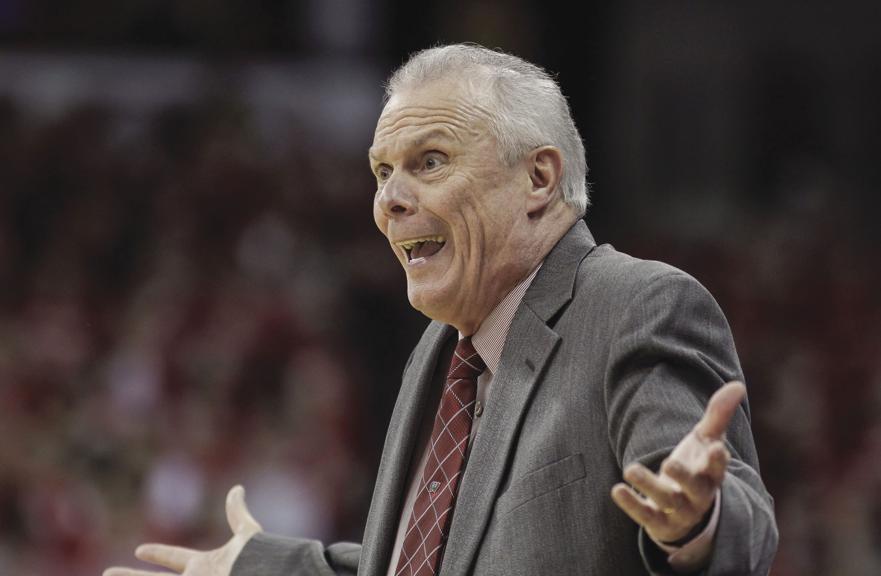 Oh no, Bo
Again, I was lucky to see some of Bo Ryan's better games during my time at UW in the early 2000s. But who said all of these things had to be super happy memories?
I also might have been at the worst game of Ryan's coaching career. Almost certainly his worst home loss, since he finished with a 215-25 all-time record at the Kohl Center.
On Dec. 9, 2015, the Badgers hosted UW-Milwaukee.
The good? It was one of the first official dates I had with the woman who is now my wife. And we got on TV.
The bad? Bucky lost 68-67.
The ugly? Bo retired six days later.
Comet capers
Again, a little iffy on this one since it includes a high school state tournament, but Delavan-Darien's trip to the state softball tournament in 2016 is too goofy to keep off this list.
The Comets began their Division 2 semifinal against Northwestern/South Shore at 7:55 p.m. Thursday night. Thunderstorms popped up during the game, and after a long delay, the teams were sent home for the night.
They returned the following morning, but this time to Waunakee High School. The teams played nine innings, and Comets senior Jennah Speth racked up a state-record 22 strikeouts and scored the game's lone run in a 1-0 victory.
The Comets then returned Saturday for the state title game at Goodman Diamond and lost 2-1 to New Berlin West, but not before Speth ended with the most strikeouts in a single state tournament ever.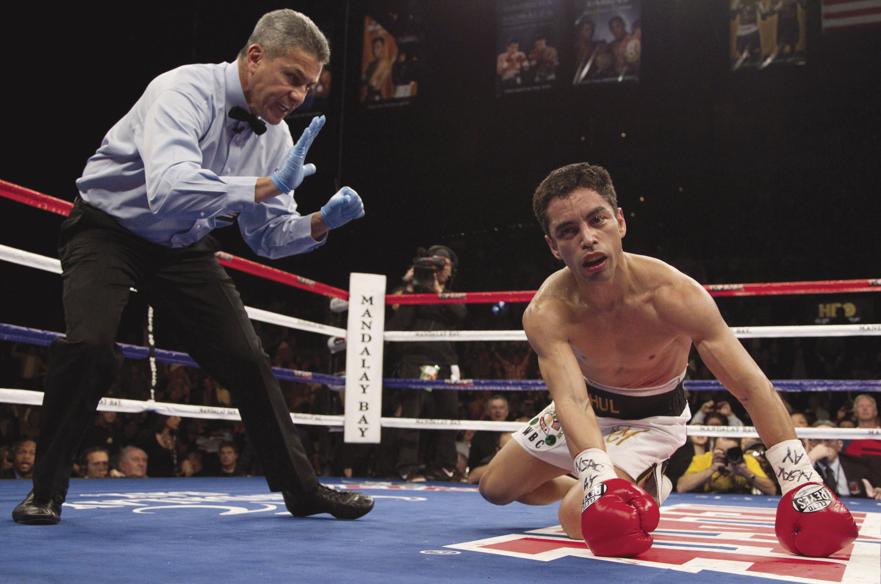 Knockout of the year
In 2011, I went to Las Vegas for a bachelor party. The bachelor decided he wanted to go to a boxing match between Nonito Donaire and Fernando Montiel.
Once again, doesn't matter. Vegas. Bachelor party. Bachelor wants to go, you go.
Turned out they were both considered a couple of the best pound-for-pound fighters at the time. And Donaire was going after Montiel's bantamwight title belts. So we decided we were all-in on Nonito.
It didn't take long for our fandom to be rewarded.
Donaire knocked Montiel senseless in the second round. Seeing a man writhing on the canvas at a Vegas fight is something you don't forget.
Some went on to call it the best knockout in boxing in all of 2011. And there we were to see it.
Bullpen bloopers
In college, a couple of my roommates realized the best seats in Miller Park on a young person's budget were in sections 101 or 102. There, you could sit directly above the opposing team's bullpen, which is great for seeing players up close and personal—and also for heckling.
Well, in 2010, I found out the best time to have those seats—when the other team is giving up hits left and right.
Starter Zach Duke gave up eight Brewers runs in the first four innings, and thus began the bullpen parade.
We chanted at relievers as they stretched out. I think we tried to work out a trade with Wisconsin native Jack Taschner. And we even coerced Octavio Dotel into slamming an entire cup of water by yelling, "Chug, chug, chug!" right before the door opened and he entered the game.
Things didn't go well for Octavio. It was already 8-2 when he gave up five runs in 1/3 of an inning in the eighth inning. That gave us plenty of fodder for Brendan Donnelly as he warmed up and then got called in, only to give up five more runs.
The Brewers won 17-3, but I only know that from looking on baseball-reference.com. The only thing I remember are the bullpen shenanigans.
Hitting a superfecta
Again, not everyone will remember a time that there was a greyhound dog-racing track over in Delavan. But I'm old enough not only to remember but also to have worked there one summer as a teller taking bets at the window.
Prior to working there, though, it was also a place to stop once or twice a summer to make a few wagers and have a little fun.
Most of the events were at night, but there was also a matinee day once or twice a week, and on this particular day in 2004 we hit up the matinee surrounded by a bunch of folks old enough to be our grandparents.
I had printed out the racing forms and made my picks. And for Race No. 4, I had predicted they would run in the order of 6-5-2-4 and that would be my bet in the superfecta.
When I got to the window, I changed my mind and put in 6-5-4-2. That $2 bet turned into a little more than $600.
Now, if only I could have saved the one time in my life that I'll ever hit a superfecta straight up for sometime down the line, say in a Triple Crown race or something ...
In case you were wondering, that was Kc's Scamper coming away with the victory over Jnb Baby Ruth that day at Geneva Lakes. But it was my flip-flop of Ale Clare's Rage over Keystone Alex for third place that really paid off.
It doesn't get much more random than that.