I woke up 30 minutes before my alarm Saturday morning and could not fall back asleep.
The nerves and adrenaline were both already flowing. My mind was racing.
It was a feeling I hadn't felt in many months. It was race day.
The coronavirus pandemic has canceled most if not all running races since mid-March. Some of those races have been conducted "virtually," but rolling out of bed and running a 5-kilometer, 10K, half marathon or marathon doesn't feel quite the same as a race with start and finish lines and a pack of runners around you.
Leaders within the "Morning Afternoon And Night Run Group—Janesville" recognize that. And so they have worked to find ways to help the Facebook group's 443 members find ways to still have dates and races marked on their calendars.
On Saturday, Janesville's Brian Kitzman led the organization of an event he called the Janesville 5K Trail Run. He set up an out-and-back 3.1-mile course on the Ice Age Connector Multi-Use Trail between Janesville and Milton, including a start/finish line, a one-mile marker and a table of water at the turnaround point.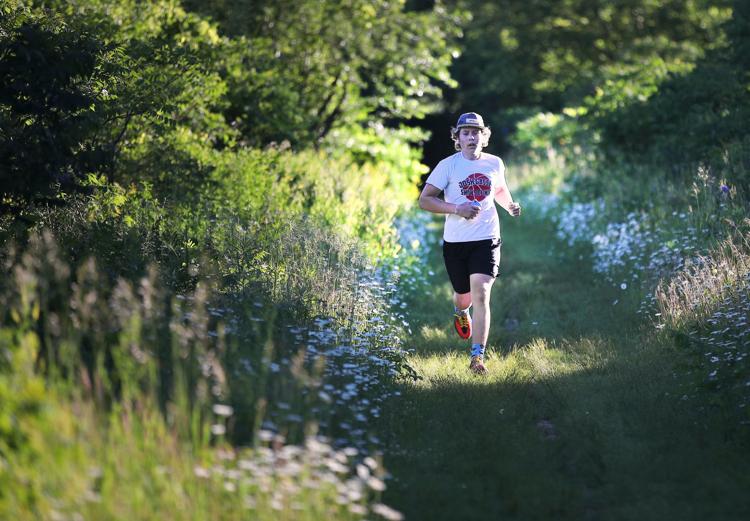 Kitzman asked runners to show up anytime between 6:30 and 10 a.m. to run their race "physically distant." Participants could run with a friend or two if they wanted, but there would not be a mass start.
Nearly 50 runners showed up to run the race over those three and a half hours.
"A lot of people are struggling right now in a whole bunch of different ways, and for this I was just thinking about runners more specifically," Kitzman said. "Taking away a big motivation for a lot of runners—races—made it really difficult for people.
"I heard people talking: 'We're losing motivation. We're locked in our houses and don't know what's safe.' I wanted to create some events where people could get out, keep training and have something to work toward."
Kitzman also held a one-mile event he called the Quarantine Mile in recent weeks, and he has two more events tentatively planned for later this summer.
Shilo Titus, whom Kitzman said is the glue that holds the group together, coordinated a half marathon for the runners in recent weeks, as well.
With Rock County having moved into Phase 2 of its reopening plan, the Facebook running page is also seeing some of its weekly fun runs reemerge.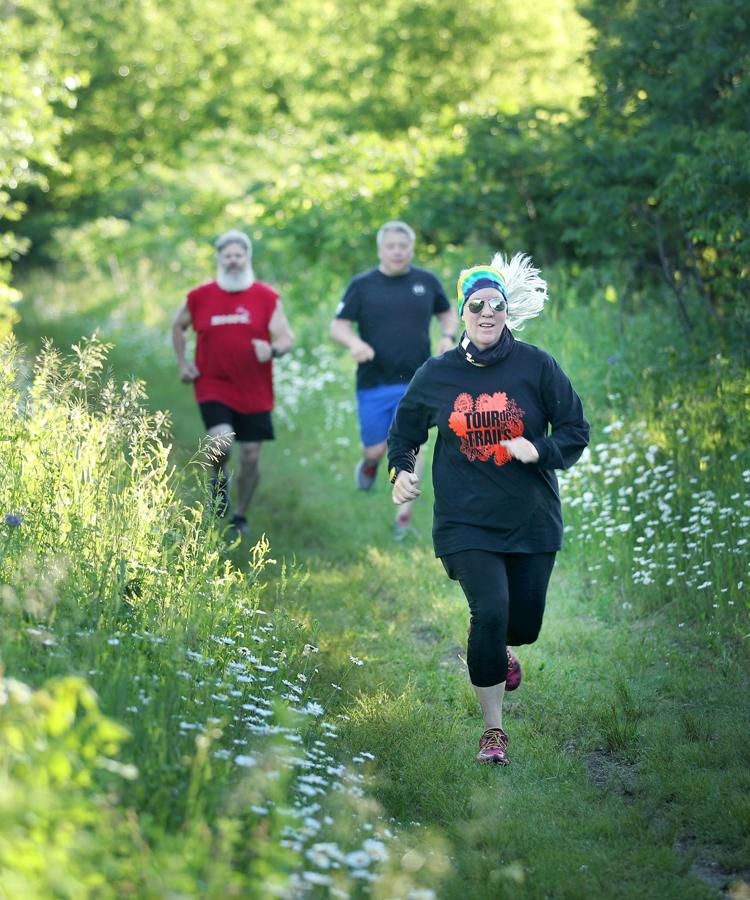 "Most of the people that were here today knew each other or knew one another from the run group," Kitzman said Saturday. "There were some families that came and ran, which was really fun. And there were some groups of three or four that came together.
"A lot of them haven't been doing that and haven't had that social interaction with their running friends. Runners are a pretty tight-knit group. If you run, you can relate to each other. Runners can be strangers in a room together and wind up talking for hours."
Heather Bucholtz, another of the group's administrators on Facebook, said she and other runners appreciate being able to share in a run event during these times. She said the group feels more like a family than a group of running friends.
"Where there's a will, there's a way, and Janesville runners keep finding a way," Bucholtz said. "Families donate water, man tables and donate food. It's beautiful."
"This group is so supportive," Laurie Fischer said. "Fast, slow, doesn't matter. All are welcome, all equal."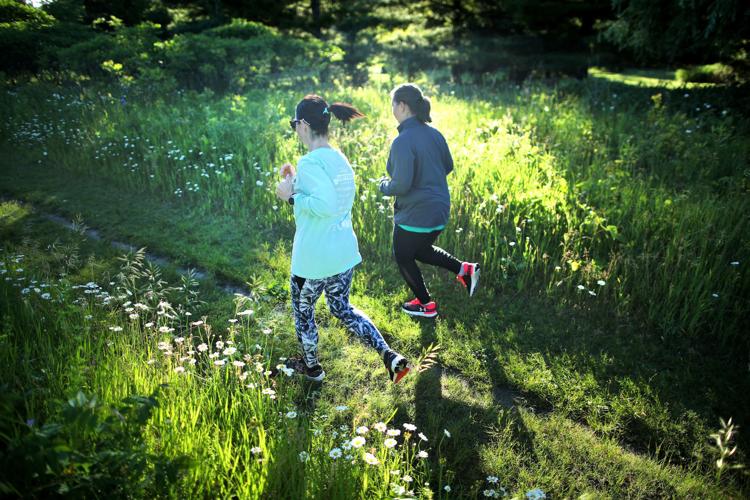 A few upcoming local runs are attempting to find ways to hold their events in a safe manner, with staggered start times and social distancing measures in place.
But the majority of races continue to be canceled or are to be done virtually.
Until a more normal race schedule resumes, runners from the "Morning Afternoon And Night Run Group—Janesville" will continue finding ways to motivate each other and gather for runs safely.
As for me, I missed my personal-record 5K time by mere seconds, which only means one thing: I'm already looking forward to the next event I can circle on my calendar.