Good things continue to happen for the Janesville Craig volleyball team.
Right now, the Cougars are playing as well as anyone in the Big Eight Conference. They proved it again Tuesday night.
Britten Bertagnoli had 12 kills and Maddie McCormick added six aces to lead Craig to a 3-0 win over crosstown rival Janesville Parker. The Cougars won 26-24, 25-9 and 25-12 to improve to 4-1 in conference play.
After hanging on to win the first set, Craig dominated play in sets two and three.
"We really picked it up energy-wise after that first game," Bertagnoli said. "It's too bad it took a close game for that to happen, but I think we needed that to get us going."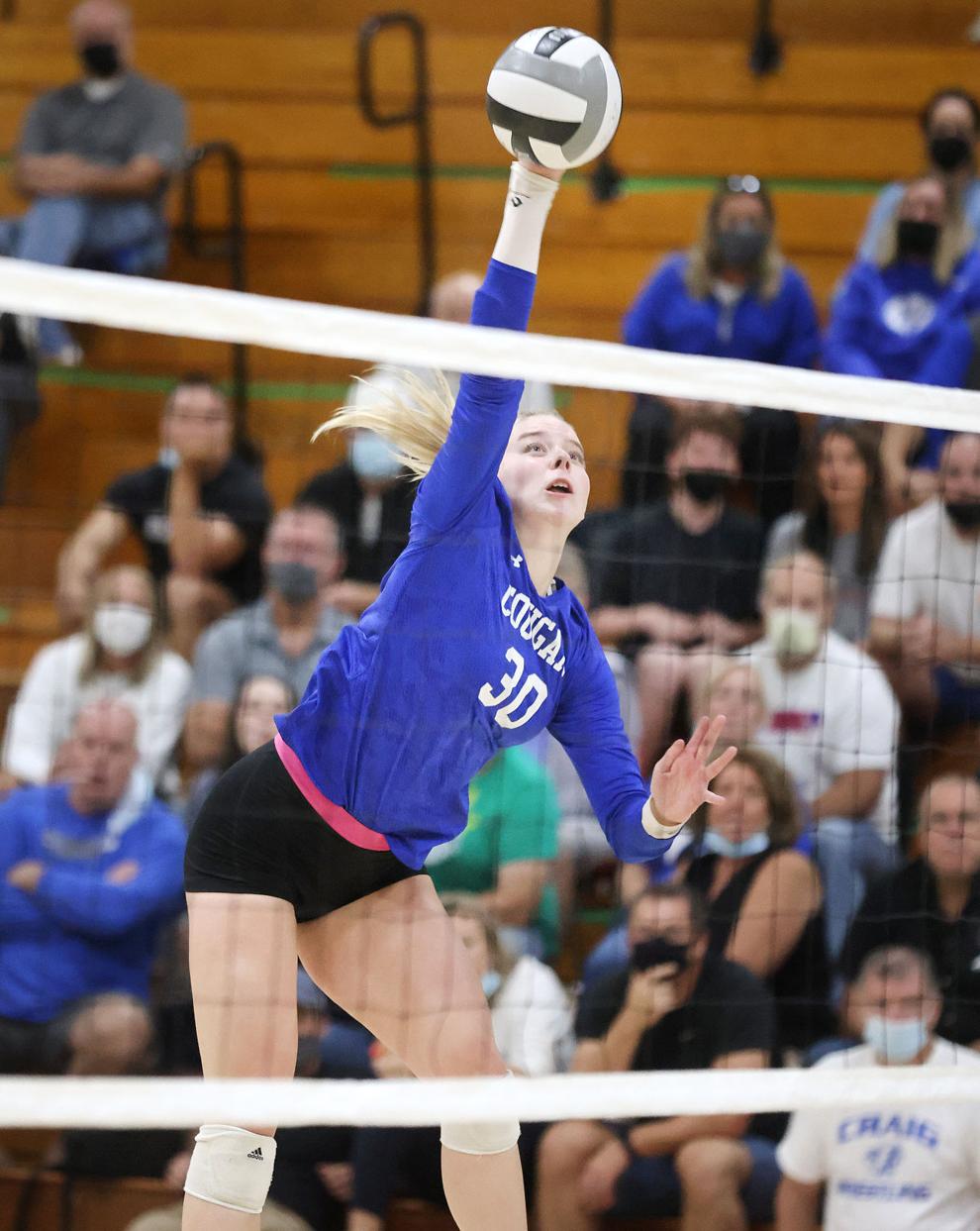 The first set was back-and-forth, but Parker took its final lead at 21-20 on a Jayda Schober spike. Craig then scored three consecutive points to go up 23-21.
The Vikings tied it at 23-23 and 24-24, but the Cougars got the win thanks to back-to-back kills from Kiarra Henkel and Bertagnoli.
"Give credit to Parker," Craig coach Blake Budrow said. "They played really well defensively that first game.
"We overcame some adversity to win that first one, and we seemed to relax a little bit after that and play our game."
Craig dominated the second set. The Cougars jumped out to an 11-2 lead and never looked back.
McCormick and Lily Campbell each served four consecutive points before the game ended on a kill from Bella Vitaioli.
Parker (1-3 in the Big Eight) raced out to a 7-2 lead in set three but could not sustain the momentum.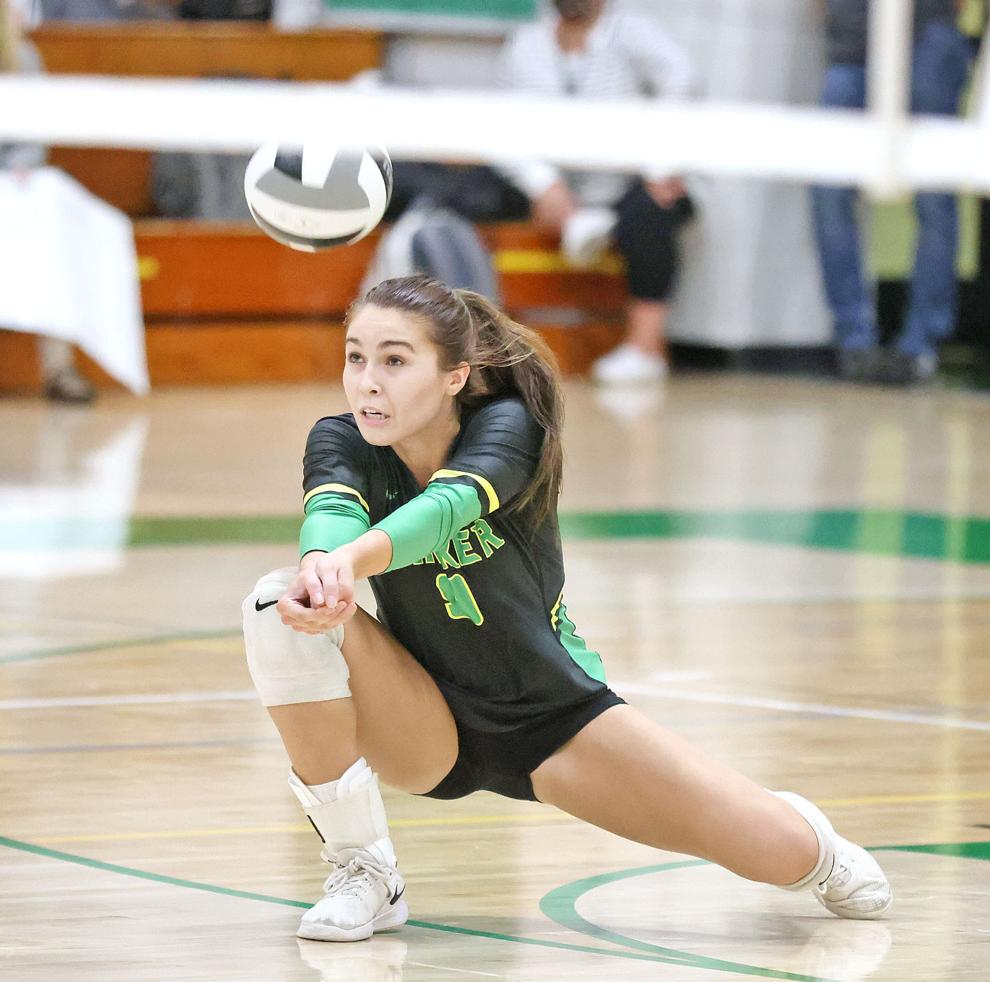 The Cougars stormed back behind two kills from Bertagnoli and took the lead for good at 11-10 on an ace from Kelly Heinzen. Craig scored 14 of the last 16 points.
"The match would have been really interesting if Jayda doesn't get hurt," Parker coach Andy Kimball said of his standout senior outside hitter. "I'm not saying we would've won, but we're a different team when both her and Kylee (Skrzypchak) are on the floor at the same time.
"We definitely played better against Craig than we did the first time we played them this year, but they've got a nice team."
Sophomore setter Lily Campbell had 28 assists for the Cougars. Teammate Abby Trapp added 17 digs.
Skrzypchak had 12 digs and six kills to lead the Vikings.
Craig plays host to Middleton on Thursday and Parker plays at Sun Prairie.
Janesville Craig 26 25 25
Janesville Parker 24 9 12
Craig leaders: Aces—Maddie McCormick 6. Kills—Britten Bertagnoli 12, Mckaylie Justman 10. Assists—Lily Campbell 28. Digs—Abby Trapp 17
Parker leaders: Aces—Jenna Runaas 1, Kendall Buehl 1. Kills—Kylee Skrzypchak 6. Assists—Sydney Pajerski 16. Digs—Skrzypchak 12. Blocks—Brooke Payne 3