Three words and nine letters sound so simple. But amid the ongoing COVID-19 pandemic in 2020, we have learned that very little is simple.
That three-word plea was printed in plain black type on white signs that were held by players on the Milton boys basketball team for a photo posted to social media last week.
School districts throughout Rock County and the surrounding area have reached a critical juncture and now must make tough decisions regarding winter-season high school athletics.
Among the thoughts in decision-makers minds: positive COVID-19 case numbers and death totals have reached all-time highs within Wisconsin in recent weeks; recent medical studies have indicated participation in high school sports in Wisconsin has not led to an increased positive case rate among youths; the majority of high schools in the state attempted to play fall sports, and the WIAA has held or will hold state tournaments in nearly every one of those sports; and while fall sports were able to be postponed until spring, there likely will be no such relief if winter sports cannot be played.
Winter seasons loom
The WIAA's official start dates for winter sports are just weeks away.
Girls basketball, boys hockey, girls hockey and gymnastics can begin practice Nov. 16.
Boys basketball, wrestling and boys swim can start practicing one week later.
The Big Eight and Badger conferences have already announced they will not conduct league seasons and will not crown conference champions for winter sports. They also did not conduct fall seasons, opting instead for the WIAA's alternate fall season which is slated for this upcoming spring.
Janesville's school and athletic officials said at the time they would assess all options moving forward, including the possibility of their winter sports programs playing full seasons of nonconference games.
Craig athletic director Ben McCormick and Parker athletic director Clayton Kreger did not respond to attempts to learn more about the situation late last week. Patrick Gasper, public information office for the Janesville district, said no specific proposals or considerations "have gelled yet" but the hope is to present something to the school board during its next meeting Tuesday night.
"There is only one scheduled board meeting in November," Gasper said. "If it doesn't happen then, it would likely have to wait until the December meeting (Dec. 8)."
The Rock Valley Conference—which includes Edgerton, Evansville, Brodhead, Beloit Turner, Whitewater, Walworth Big Foot, Clinton, Jefferson, McFarland and East Troy—has yet to make an announcement about winter and is set to have its superintendents and athletic directors meet over the next two days.
"We've laid out a plan with safety measures and mitigations of how we believe we can safely give our kids an opportunity to participate," Edgerton athletic director Jon DuPuis said. "So then ultimately we'll have to see what the superintendent and school board decides, and we'll go from there."
Milton's school board will meet Monday.
"I think we're in the same boat as everybody else; we're just waiting for that board meeting and hoping for the best," said Jeff Spiwak, Milton's first-year athletics and activities director. "I know everybody wants things to happen; it's not like people don't want extracurricular activities for kids.
"You're going to see a lot play out in the next week and a half, and we'll see where the chips land."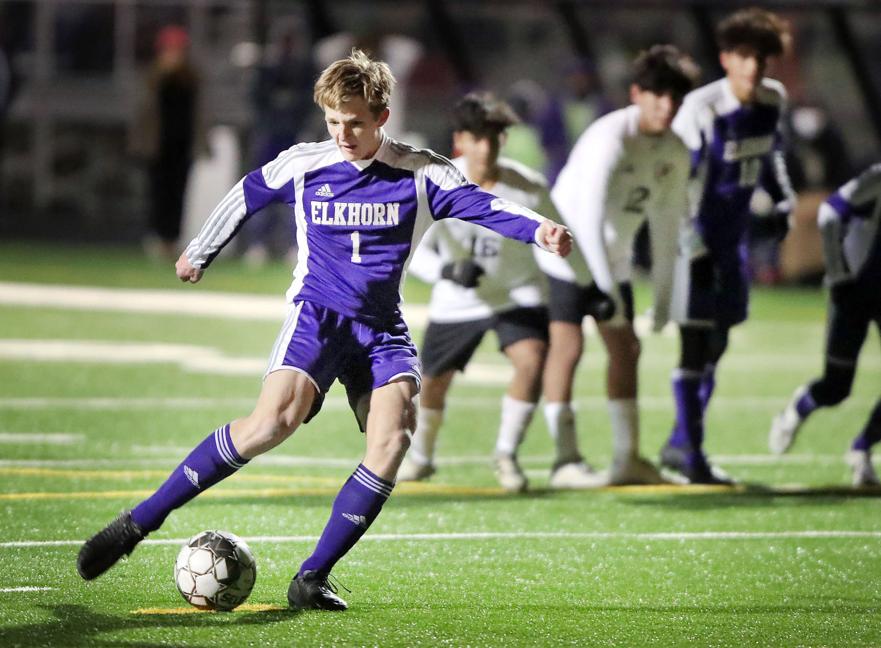 Pandemic in play
Local officials will be making determinations about winter high school sports during a time when COVID-19 numbers in Wisconsin have reached new highs.
The Wisconsin Center for Disease Control reported more than 5,000 new cases on both Oct. 27 and Oct. 31. The one-day record for deaths in Wisconsin due to COVID-19 came Oct. 27 (64).
The seven-day average for deaths in the state is about 3-4 times higher than it was when decisions were being made about spring and fall sports seasons. The seven-day average for new cases in the state as of Monday was more than 4,400, while that number was between 700-1,000 for most of August, though testing capabilities have changed in those three months.
A study conducted by the Department of Orthopedics & Rehabilitation at the University of Wisconsin that was released in late October concluded participation in high school sports in Wisconsin has not led to an increase in COVID-19 infections among high school student-athletes. The study represented 30,000 student-athletes and indicated no sport had a higher incidence rate than that of teenagers during the same period of time. The study documented 271 positive cases and could only directly attribute one of them to sports—though 62 of them (nearly 30%) were listed as from an unknown source.
Fall sports still going
Roughly 75% percent of schools across the state opted to attempt to play their fall sports this fall.
But of the 14 schools that are within The Gazette's primary coverage area, only three—Delavan-Darien, Elkhorn and Lake Geneva Badger, all in the Southern Lakes Conference—played. The SLC played league contests only, with reduced attendance and with other COVID protocols in place.
While multiple Southern Lakes schools and sports programs were forced to pause at least some of their seasons, Delavan-Darien, Elkhorn and Badger never did.
The Comets and Elks will both be playing in the WIAA boys soccer state tournaments Saturday. Badger saw its boys cross country team compete at state last week and also hosted the Division 1 girls tennis state tournament.
Multiple athletic directors said in the past week the conference intends to continue forward this winter with similar plans and protocols in place.
"We're in such a different place than we were going into the fall season, because we do have all these examples of things that went well and the way things can be done successfully," Spiwak said. "You look at the numbers of who participated (this fall), and a high percentage of those games that were scheduled were played."
One area school district that has already decided it will attempt to play winter sports is Evansville. Blue Devils athletic director Andie Varsho delivered her plan and proposal to the school board last week, and the board voted to move forward.
Varsho said she, too, looked to colleagues around the state for guidance.
"Just asking them what works and what didn't in the fall, and just use their experiences to help structure what it will look like for the winter here," Varsho said. "We also just need to follow WIAA guidelines and Rock County guidelines to the best that we can to make sure these athletes have a safe environment to try and have a full season."
Varsho said Evansville's decision came before the Rock Valley superintendents meeting mostly out of timing, but she was also pleased to be able to deliver some news to student-athletes and parents.
"I'm really grateful we were able to give a direction to our families so they can start to prepare," Varsho said. "It's still kind of a waiting game right now. We've got approval to go, but I need to know who is also in the same place we are.
"Then I'll communicate with families and the school board and the community and give them our game plan."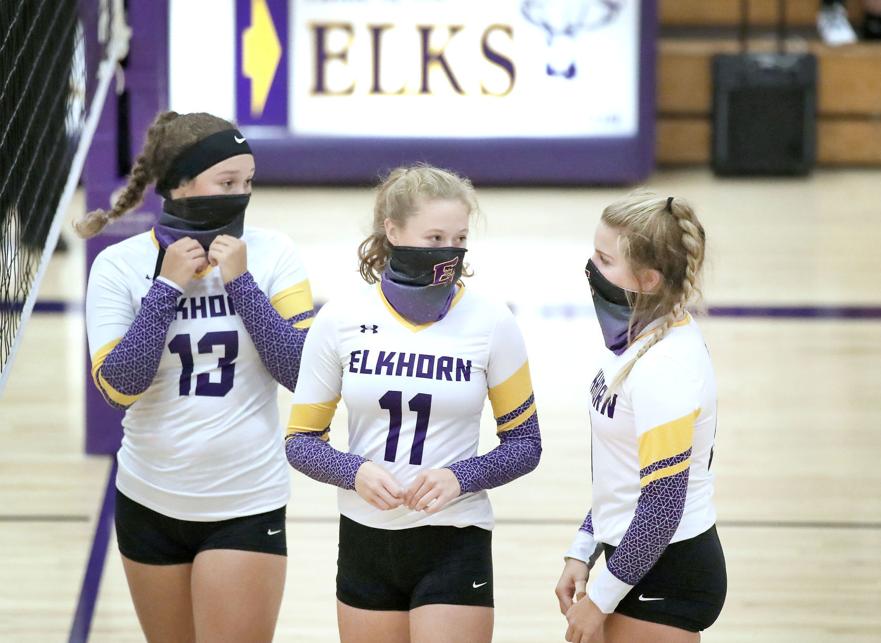 What next?
Janesville might get answers from the school board Tuesday. Edgerton and Milton a day earlier. Clinton's school board is set to meet tonight.
If the Rock Valley follows the lead of the Big Eight and Badger next week, might the Rock County schools that give winter athletics a go attempt to schedule games? Imagine a home-and-home between Craig and Evansville in girls basketball or Parker and Edgerton in boys hoops.
"If the conference goes like the Badger and Big Eight and say they're not going to necessarily run a conference championship, then it's kind of up to local control," DuPuis said. "Then we would try to pursue that (nonconference) path."
All options will be on the table, unless school boards opt to tell officials there are no options right now.
That was the case this past fall, when schools had an option to postpone fall sports to the alternate fall this spring.
No such option will be on the table for winter sports.
"There's nowhere to go with this season," Spiwak said. "In the fall, we had the 'alternative fall,' and there's still the opportunity to give those kids the experiences. But if this gets canceled, we're done. So I think there's more urgency by kids and families to try and make something happen."
With that in mind, it sounds as though student-athletes and their parents will likely be looking to make their voices heard at the upcoming meetings.
Edgerton student-athletes told The Gazette they plan to speak during the open portion of their district's meeting. Multiple Janesville coaches have heard their players, especially seniors, hope to have their voices heard Tuesday. And Milton athletes have already made some of their points through their aforementioned social media posts.
"I think everybody absolutely has the right to voice their opinion," Spiwak said. "I've reiterated with our coaching staffs to just do it the right way. Anytime we're trying to promote our programs, be respectful and intelligent and do things the right way.
"From what I've seen so far out of our teams and our kids and our coaches, they're doing that. So I'm proud of them. It'd be so easy to get wrapped up in the negativity and animosity, but we're trying to stay away from that and are doing a good job of that right now."
One way or the other, the clock is set to expire on the winter waiting game soon.