Emily Pfeil grew up pitching to catcher Hailey Elwood.
Though their positions changed, their love of softball never waned.
And the two former battery mates were set to put a charge into the Evansville softball team this spring. The Blue Devils had their eyes set on a second consecutive regional title, but their two lone seniors never got that chance with the season canceled due to the coronavirus pandemic.
"She was my pitcher and I was the catcher when we were young ... so Emily and I have always been close. I think it was nice we always had each other," Elwood said. "We were the only two (seniors) left.
"We had won a regional title last year for the second time in program history and were looking forward to trying to get in that position again. We were pretty excited."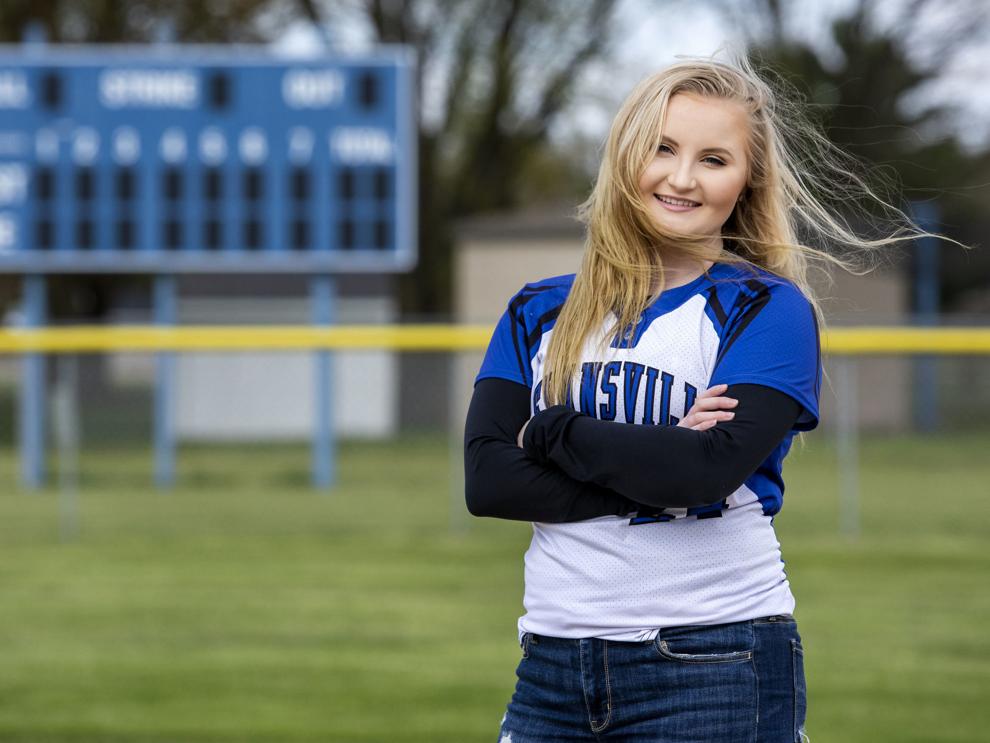 If there is a such thing as a silver lining in this, it is that Elwood and Pfeil will graduate knowing they were part of the only regional champions in Evansville history and part of a select group of both.
Both of them were freshmen on the 2017 team that lost just four games, beat Portage in 11 innings to capture a regional title and then knocked off top-seeded McFarland to earn a spot in the sectional finals. Pfeil was a second-team all-Rock Valley Conference infielder that year.
Last year's team went just 10-14 but beat top-seeded Portage 7-4 in a Division 2 regional final before losing to McFarland.
Though the teams finished with different records, Pfeil said there were similar feelings to both regional championship teams.
"Winning a regional championship (as freshman) was great and made me realize how far the program could get," Pfeil said. "Then the year in between, when we didn't get the win that we thought we were going to, that just kind of reiterated our hopes moving forward."
In anticipation of one final year of high school softball, Elwood—a first-team all-conference and Gazette all-area honoree last year—played club softball for the first time ever last summer.
That was not the only new thing she wanted to try heading into her senior year. The former gymnast traded in her volleyball uniform to go out for cheer this past fall.
"I was like, I miss gymnastics and flips, and I wanted to get my energy going," said Elwood, who will attend Madison College. "It was fun, and it was a good season for the football team."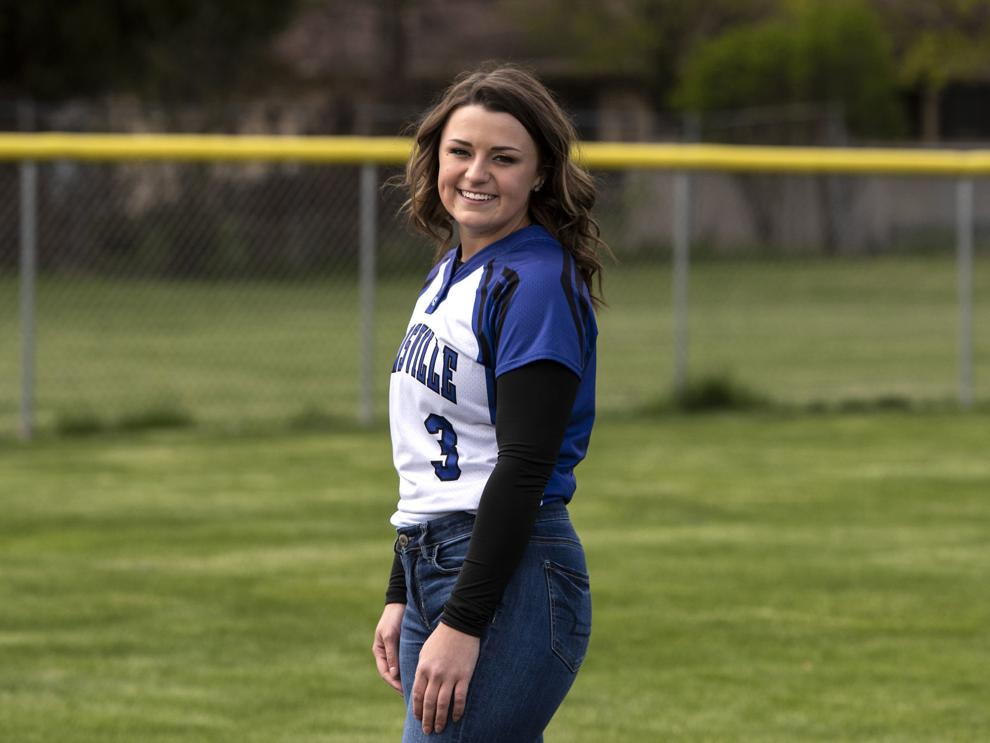 One thing Elwood did not want to change was her errorless streak. In three seasons of playing in the outfield for the Blue Devils, she never committed an error.
"Hailey in the outfield has been really solid. She covers a lot of ground out there," Evansville coach Charity Kostroun said. "Emily is just a solid player overall. She's a strong hitter also—has hit some home runs but also able to put the ball in play."
Pfeil—who was also on the pom and dance team—was a three-year starter at first base.
"I love that position. It always keeps me on my toes," said Pfeil, who will attend the University of Minnesota. "Obviously I wanted to play my senior season, one more go-round and get another regional championship."
There are no titles to chase this spring, but that has not stopped the team—and its two senior leaders—from staying in contact and making a positive impact around Evansville.
"I love our coaches; they've done so much for us. We do Zoom calls every week with our team and have been doing community service things," Elwood said. "We sent out e-cards to healthcare workers, teachers and staff, EMS and family members. And we also started being pen pals with our youth team.
"So we all have a few pen pals and have been talking with them to see how they are doing."