On Tuesday, Sam O'Leary struck out 11 batters in the season opener of his senior season of high school baseball.
On Friday, the Janesville Parker lefty will do his best to toss touchdown passes against his crosstown rival in the final high school football game of his career.
Times are busy as O'Leary and his teammates make up for lost pandemic time. But after a 10-0 victory in five innings over Beloit Memorial, he said he wouldn't have it any other way at this point.
"It felt good to be back out there after not playing at all last year," said O'Leary, who allowed just one infield hit, a walk and a hit batter in 3 1/3 innings of work. "It's been pretty busy with fall sports and spring sports going on right now.
"It's a lot of practicing and a lot of recovery, but I enjoy it. It keeps me busy."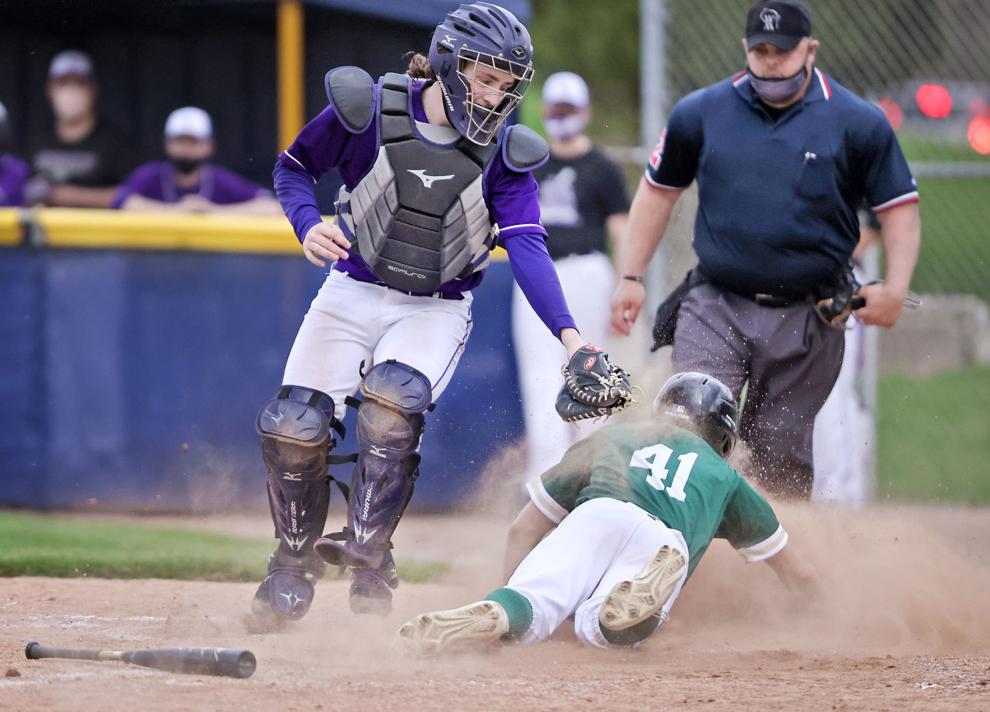 On Tuesday, it was Parker's batters that kept Beloit's pitchers busy.
Just one of the Vikings' 11 hits went for extra bases, but they were constantly on the base paths and scored in every inning.
They got two runs right away in the bottom of the first inning when Tre Miller hit a one-out double to deep center, moved up on Tayelin Sihabouth's single and then scored when he and Sihabouth pulled off a double steal. Sihabouth scored on O'Leary's single to right field.
It was 3-0 in the third when Parker broke the game open with four more runs. O'Leary was hit by a pitch to start, moved to second on Trace Jacobson's walk, and the two moved up on John Simons' sacrifice bunt. O'Leary scored on a wild pitch before Caleb Wilson ripped an RBI single to plate Jacobson. Wilson later scored on a wild pitch before Dylan King's run-scoring single made it 7-0.
"We hit the ball OK, I thought," Parker coach Kerry Michaels said. "Caleb had three hits, so that was great to see.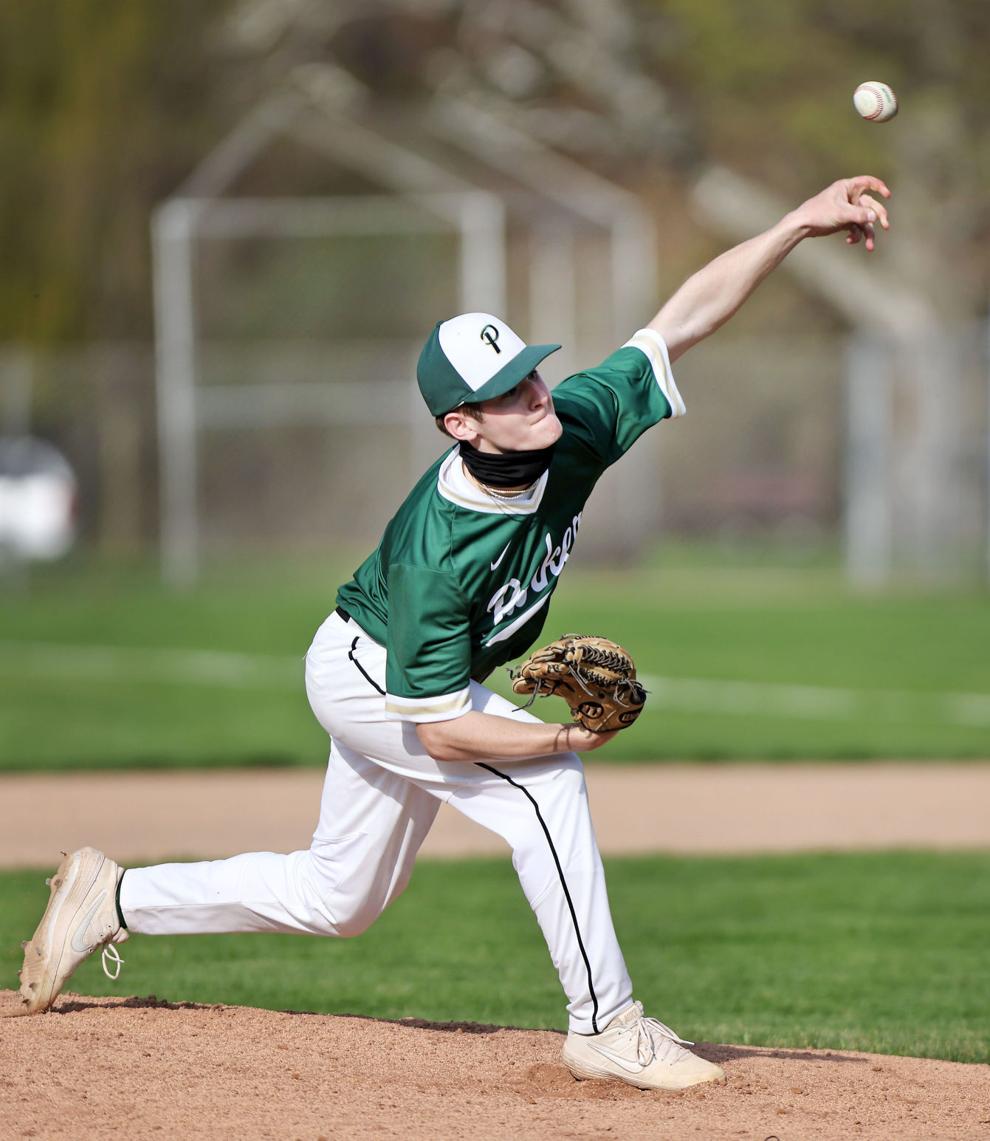 "It's just good to be outside and to see the guys compete again."
Many of Beloit's hitters went deep into counts against O'Leary, but they could not seem to solve him.
He struck out three in the first inning, though one reached on a third strike in the dirt. He struck out the side in order in the second and had four strikeouts in the third when he stranded the bases loaded after giving up a hit batter, a dropped third strike and a walk.
In fact, O'Leary wound up striking out more batters (11) than he recorded official outs (10).
Not bad for someone ready to play his sixth and final football game at quarterback for the Vikings this Friday (next week's scheduled game against Verona has been called off).
"There's a lot of similarities (between throwing a baseball and a football); it's a lot of repetition," O'Leary said. "Sometimes it's weird going from football practice for an hour and then switching over to baseball."
Parker scored all three of its runs in the fourth with two outs. And when Dylan Novak slammed the door with a 1-2-3 fifth, the mercy rule put an end to the game.
"We're a little behind the eight ball, because our football players aren't playing for us (yet)," Beloit coach Justin Johnson said. "I think I had six guys today, out of 10, that was their first high school baseball game. I liked what I saw. We'll have some better approaches next time.
"I liked how we were communicating and moving; we've just got to put the ball in play a little more."
The two teams meet again Thursday at the Stateline Youth Sports Complex in Beloit.
Beloit Memorial 000 00—0 1 2
Janesville Parker 214 3x—10 11 0
Mechanic, Carroll (3), Sanwick (4) and Flanagan; O'Leary, Novak (4) and Jacobson, Lebeck (4).
Leading hitters—King (P) 2x3, Miller (P) 2x3, O'Leary (P) 2x2, Wilson (P) 3x3. 2B—Miller.
SO—Mechanic 3, Carroll 1, O'Leary 11, Novak 2. BB—Carroll 2, O'Leary 1.