When you talk to Wisconsin junior nose tackle Keeanu Benton about his goals for the impending 2021 season, one word keeps coming up over and over again.
"I want to dominate this season," the Janesville Craig product said Thursday as the Badgers held their annual media day ahead of the start of fall camp Friday. "I'm ready to dominate."
The table where Benton was stationed on the field turf of Camp Randall Stadium was a popular one. He fielded questions about his UW career so far, the upcoming 2021 campaign and his plans for the future.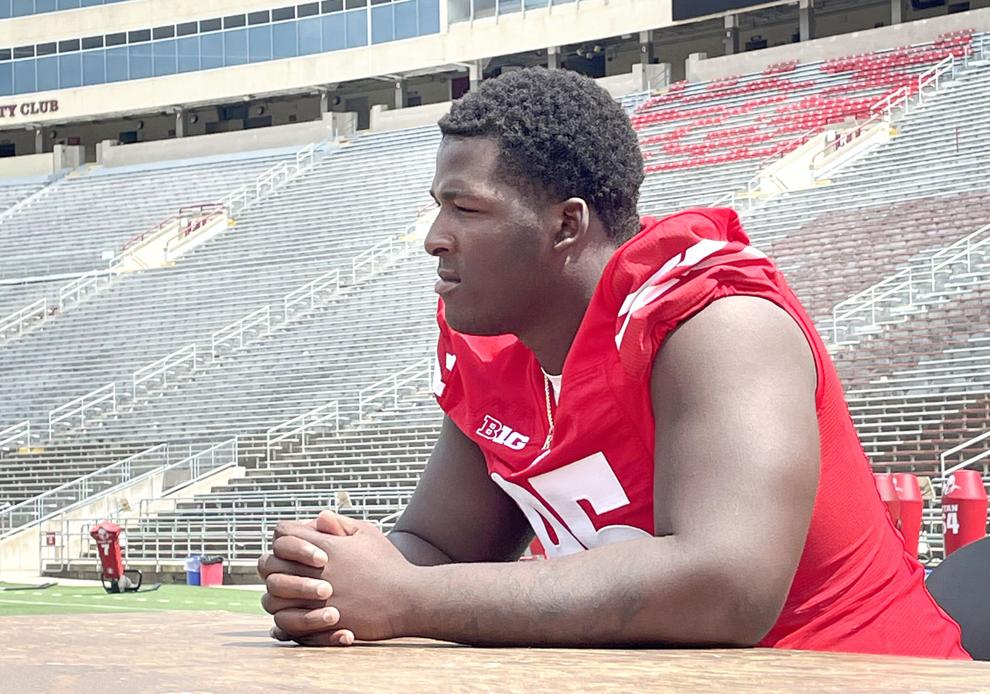 It's been quite a roller coaster ride so far for Benton, who lettered as a true freshman for Wisconsin in 2019 and played in all 13 games, starting six. Benton had 12 tackles, four of those for losses, and two sacks.
Last year as a sophomore in a season impacted greatly by COVID-19, Benton earned his second letter. He started five of the seven games he saw action in at nose tackle, recording nine tackles and forcing two fumbles.
Badger coaches wanted Benton to gain some weight when he got to Madison, and the rising junior said he's done that, weighing in at 317 as fall camp starts.
"I'm bigger, stronger and faster," Benton said.
A good offseason workout regimen helped, Benton said. He has also found the time to reconnect with family in Janesville and beyond this summer.
"I had a chance to see some family I haven't seen in awhile," Benton said. "It was nice."
But now summer's over and it's time to get back to work—on the field, in the locker room, and in the classroom.
Benton said he remembers well his freshman season when he was the new guy.
"I had a lot of jitters," Benton recalled with a smile. "The older guys helped me get through it."
And now that he's an upperclassman, Benton is already starting to pay it forward.
"I like teaching the younger guys," Benton said. "Teaching helps me learn."
As he enters what could be a pivotal season, there's already buzz about the next level. For now, the Badger defensive lineman's focus is elsewhere.
"Right now, I'm focused on the team and our goals," Benton said.