One Rock County Board supervisor believes Janesville's south side could be home to a new, but smaller, grocery store.
However, the timing has to be right. And local officials, developers and residents must decide that they want such a store.
A grocery store would be just one piece of a major overhaul of the south-side economy, which has lagged since the mothballing of the General Motors Assembly Plant in 2009.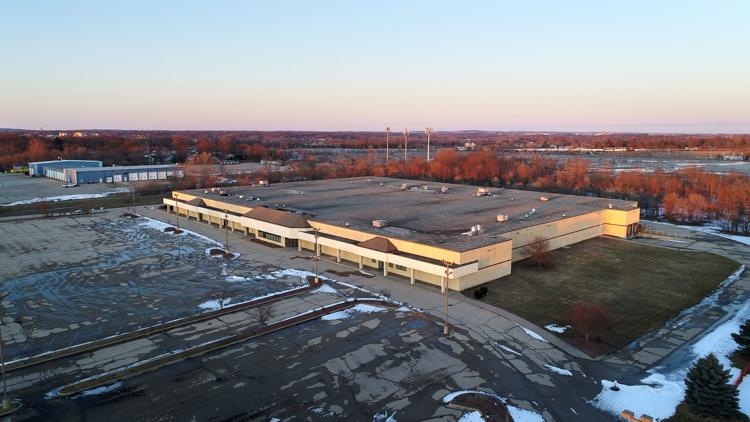 But affordable, fresh food is key to the resurgence of the south side, an area where more than 7,000 people live and thousands more work.
The clearing and redevelopment of the former GM site has dominated most conversations about the south side's future, and perhaps rightfully so. If the 250-acre site—the largest empty industrial parcel in the city—can grab hold of just a few new industries in the next half-decade, officials say it could bring hundreds of jobs to the south side.
While residents and neighborhood advocates remain vocal about the lack of fresh groceries in the wake of Pick 'n Save's closure in 2017, finding a replacement could cost as much as $5 million, officials have said.
At that cost, consumers would get a much smaller store.
And it wouldn't be located in the former Pick 'n Save. Rock County bought the building last year and has earmarked it for county health and social services offices.
County Supervisor Yuri Rashkin said he has seen glimmers of interest in a new grocery store, and he said Rock County officials are open to the concept at one county-owned property at least: the soon-to-be vacated Rock County Job Center on Center Avenue.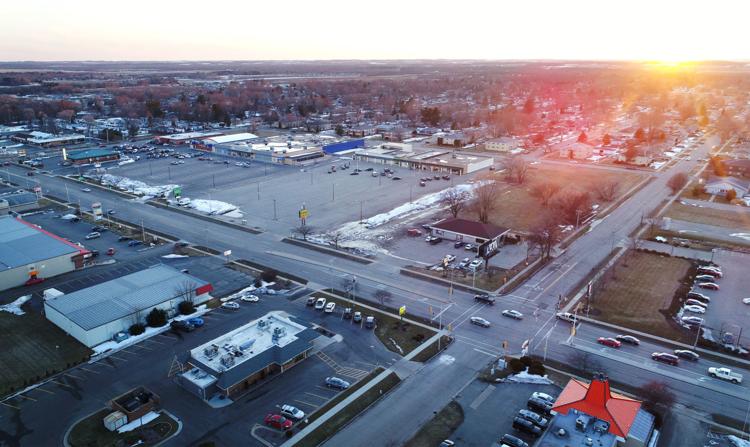 The last private company to show such interest was Maurer's Market. Rashkin said Jeff Maurer met with city and county officials last year on a proposal to renovate 20,000 square feet of the 60,000-square-foot job center.
But Maurer pulled the plug on those talks when he decided to close Maurer's Market on East Milwaukee Street after less than two years in business.
As the city and prospective developers gauge what the future holds for the GM site, Rashkin thinks a south-side grocery might be a low priority—at least for now.
"Everybody wants to see new companies that will create a lot of good-paying jobs," he said. "What is a grocery store to them when they're dealing with big warehouse developments and the GM site? Grocery stores are a small fish. So you want to throw that fish back and see if it grows."
What might make a "small fish" plan for a grocery store or other retail business appear more formidable?
A rekindling of activity on the former GM site might do that.
It's not certain when redevelopment will happen. The owner, Commercial Development Company, has kept a low public profile even as it demolished and removed the 4.8 million-square-foot assembly plant over the last two years.
State records obtained last year show the Department of Natural Resources planned to issue a decision this month on how much more environmental cleanup Commercial Development must do before the state clears the site for redevelopment.
One issue on the table is the company's desire to leave some, if not all, of the plant's concrete foundations in place, possibly for reuse by future developers.
Broker Bill Mears, who is involved in marketing parcels at the site, believes it could take the DNR a while longer to decide about cleanup.
"There will be nothing definitive until later this year," Mears said. "I just know from the standpoint of marketing (the GM site) we're a little ways away yet from getting final DNR approval.
"I think these things just take time, but it certainly has a bearing on marketing in terms of being able to get some things going on there."
Commercial Development submitted a preliminary redevelopment plan to the city late last year.
The plan has what some describe as a "flexible" concept. It shows the site being split into multiple pieces and marketed for light industrial and warehousing use, some of it tied to the two existing railroad spurs.
Certain parts of the site are earmarked for "mixed use," including new commercial use or light retail that might serve new industries.
That suggests that future development could trigger other commercial growth on the south side.
For now, Rashkin believes residents will continue to vote with their wallets when it comes to south-side commerce.
"People say they want a grocery store, but if it's a little too expensive, they'll just drive across town to the north side, where everything else is," he said. "So it's kind of a mixed bag. The area only wants to support a certain price point, and anything beyond that, the business is going to fail."