The relationship between a newspaper and its community is a special one. And the smaller the community, the more special the relationship can be.
Several American newspapers over the years have used the slogan "The only newspaper in the world that gives a damn about …"
"That's a really good way to put it, because it's true," said James Kates, a specialist in media history in the UW-Whitewater Department of Communication.
The Janesville Gazette has used the more sober "Local matters" slogan in recent times, but the idea is similar.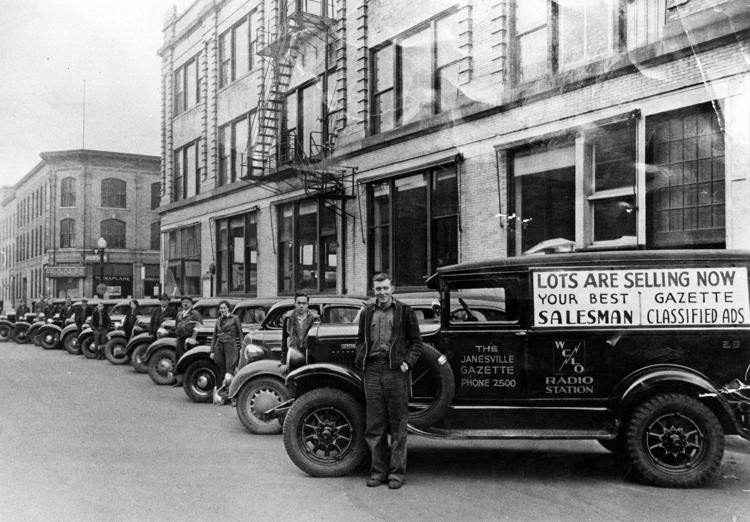 The Gazette's bond with Janesville and environs started 175 years ago. It's likely the relationship took time to develop between the community and the weekly paper produced on a hand-operated press.
For starters, journalism as we know it was in its infancy in 1845, and writers were mostly concerned about airing opinions, said Steve Rogstad of the Sheboygan County Historical Research Center.
Rogstad has read many a newspaper in that period in his lifelong pursuit of Abraham Lincoln history and is author of the forthcoming book about Lincoln in Wisconsin, "Among the Badgers."
"Objective journalism was a foreign concept" in the 1800s, and newspapers were all about political affiliations, Rogstad said.
For example, Republican newspapers made Lincoln look like the champ in the famed Lincoln-Douglas debates, while Democratic papers called Lincoln a buffoon, Rogstad said.
The Gazette started as a Whig paper, endorsing Whigs for president in 1848 and 1852 before shifting to the fledgling Republican Party.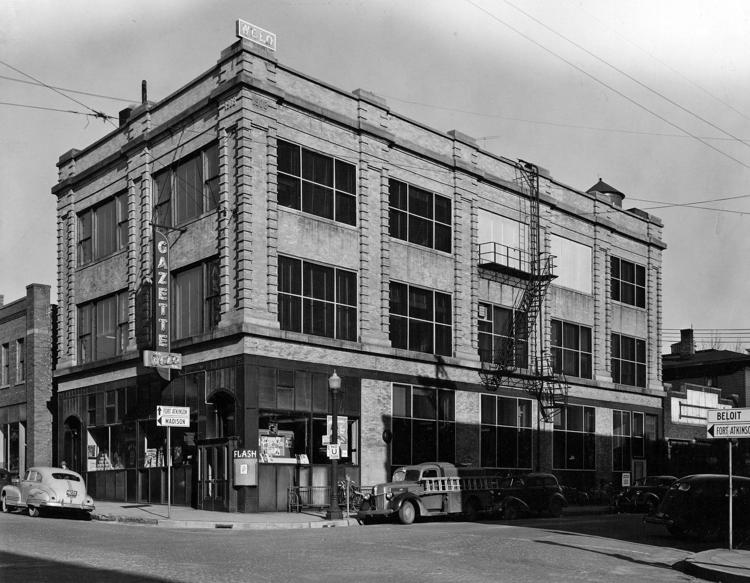 The charge of "fake news" would be familiar to newspaper readers in the early days, when information often was printed to serve a political purpose, Rogstad said.
Advertising took up much of the front pages of early Gazettes, and local news, what there was of it, was consigned to back pages.
Professional journalism as we know it developed in the early 1900s, but it was many decades before a college education was required to work as a reporter or editor, Kates said.
Janesville had a number of papers come and go through the early years, including at least one, the Janesville Free Press, that was in Democrats' hands.
"Part of what newspapers did early on was foster sense of national identity," as they were the only medium of mass communications most people in frontier towns such as Janesville saw, Kates said.
"It's crazy to think that before we could reproduce photos in newspapers, which wasn't till 1885 or '90, a lot of people didn't know what the president looked like," Kates said.
Papers also helped communities forge their own identities. They reflected the things that local people found special about their place and about what they did well, Kates said.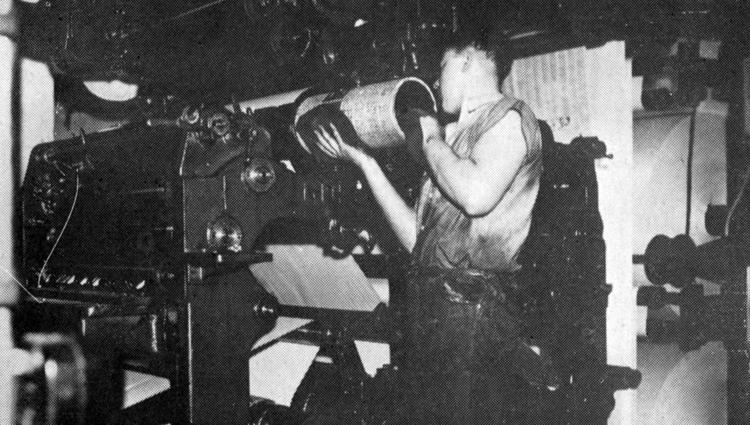 Gazettes in living memory were more newsy, using national wire services as well as local reporting.
Local newspapers enjoyed a niche that the big-city papers couldn't match, covering decades of high school athletics contests, school plays, individual achievements and business openings.
It was "journalism small enough that you're going to see people in the paper you know, your friends and neighbors," Kates said.
"We can read news about the White House and Congress and news from Madison and all over the world. That's great. But you've got to have somebody that's going to care about your local community, is really invested in it, and there's really no substitute for it," Kates said.
Papers such as The Gazette were the only ones that cared about such things as the school tax levy or what the city council was doing, Kates said.
That is largely true in Janesville to this day, although some radio stations still have local news reporters, and TV stations will jump in from time to time.
The Gazette's focus on local news remains, although its ability to cover such a wide range of topics with such regularity is impaired by the massive losses of advertising and shifts to online news sources that is affecting news outlets everywhere.
One thing that has been lost to the internet is classified ads, those tiny announcements crammed into the back pages that once were the only place people could go to find a job, a car or a place to live.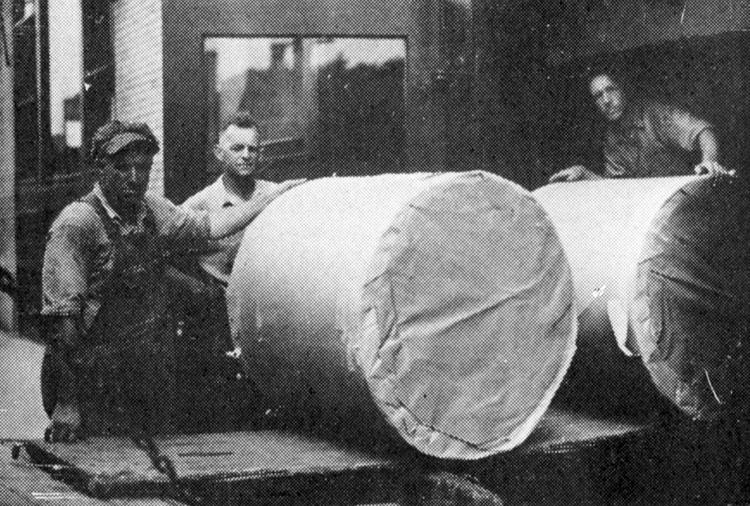 Newspapers are experiencing a period of rapid and fundamental change. The loss of local advertising as shopping shifted online was a huge factor. Subscriptions were once a minor part of newspaper income. Now, they are much more significant.
Kates said newspapers need to find a new business model, and some are already trying the fundraising model similar to that of public radio.
Papers such as the MinnPost in the Twin Cities and the Texas Tribune in Austin are nonprofits that offer free news online and ask for donations.
"They say, 'If like you like us, donate,'" Kates said.
Some of these nonprofits also benefit from philanthropic foundations that pay, for example, for investigative reporting.
Wisconsin has yet to see a similar business spring up, Kates said, but if one did, "That would be very cool."