Adams Publishing Group - Southern Wisconsin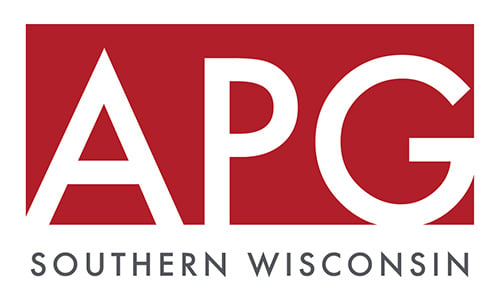 We provide complete news and advertising products to the communities we serve. APG's strong commitment to our Associates and communities will continue as our primary focus.
To learn more about career opportunities with APG Southern Wisconsin contact humanresources@gazettextra.com.
About Adams Publishing Group
Adams Publishing Group (APG) is, first and foremost, a family-owned community newspaper company. It was launched in late 2013 by Mark Adams with support from his family.
Mark Adams, CEO of APG, is also the quarterback for the company's acquisition activities, while also serving on its board of directors. The APG board also consists of Mark's father, APG's Chairman Stephen Adams, his three brothers, and two long-time trusted colleagues and friends of the family.
Since its first acquisition in March 2014, APG has grown quickly, consisting now of 27 daily newspapers, more than 100 non-daily newspapers, and a number of other media-related businesses in 15 states and the District of Columbia. The company currently employs more than 2,300 Associates – APG's preferred term for its employees.
Adams Publishing Group is driven to provide high-quality products and services that make a positive difference in the lives of its constituents, which are, in prioritized order: its readers, its customers/advertisers, its communities, its Associates, and its shareholders/owners.
APG's vision is to be a financially stable, high performing, a merit-driven company that strives for excellence in everything it does, where "good" people want to be employed. "Good" is defined as those who are capable of, and engaged in, making the enterprise stronger and better every single day.
Other Adams family enterprises include outdoor advertising (billboards), radio, wine, Camping World/Good Sam (recreational vehicles), and significant philanthropic endeavors. Mark's grandfather was long-time newspaper journalist and CBS radio and television broadcaster Cedric Adams.
Our Associates
To attract and retain those "good" people, APG, creates a work environment that:
• Values, respects and rewards hard work and innovation
• Provides every associate the tools necessary to be successful in his or her job – including on-going training, technology and more
• Constantly reinvests its earnings into the company
• Creates a safe, attractive workplace where working hard and having fun are simply part of every day.
APG is growing, not to get bigger, but to get better… which in turn provides its Associates with opportunities to grow in responsibility and earn ability.
APG Southern Wisconsin Group includes:
Janesville
Beloit
Fort Atkinson
Watertown
Madison-area
Marinette
Antigo
Your votes are in. Read the results of your favorite Rock County businesses.
Click on the poll question to view the full results.
Whitewater Community Food Pantry

Faith Lutheran Church Fellowship Hall