Search / 9 results found Showing: 9 of 9
Surgeon General New Mexico
Surgeon General Vivek Murthy speaks at a ceremony honoring care workers, Tuesday, July 13, 2021, in Santa Fe, N.M. Murthy told those who toiled during the pandemic that "The fight isn't over" as vaccine rollout stalls in some pockets of the state and the country. People continue to die from COVID-19 in New Mexico and across the country; virtually all of them unvaccinated. (AP Photo/Cedar Attanasio)
Surgeon General New Mexico
Surgeon General Vivek Murthy speaks at a ceremony honoring care workers, Tuesday, July 13, 2021, in Santa Fe, N.M. Murthy told those who toiled during the pandemic that "The fight isn't over" as vaccine rollout stalls in some pockets of the state and the country. People continue to die from COVID-19 in New Mexico and across the country; virtually all of them unvaccinated. (AP Photo/Cedar Attanasio)
Although it has only been a few days after the Rock County health department discontinued its reopening plan, the county's epidemiologist said Thursday that COVID-19 figures continue to be quite low.
Rock County's health department on Thursday announced that it will be discontinuing its phased reopening plan effective Tuesday, June 8, giving way for county businesses to "reopen fully."
UW-Whitewater released numbers Friday that illustrate what the school had to do, from testing to vaccines, to finish a school year during the coronavirus pandemic.
A Rock County Jail inmate tested positive for COVID-19, according to test results returned Tuesday morning.
Walworth County's health department is holding free walk-in COVID-19 vaccine clinics this week in Elkhorn and Whitewater.
A Rock County Jail captain said Monday she believes the string of COVID-19 cases that emerged last week has been "contained," and the number of inmates who have tested positive remains at four.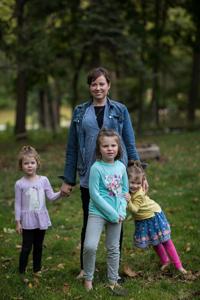 Should doctors turn away unvaccinated children to protect other patients?