To Armageddon Supplies. If a burglar stole 18 guns from your gun shop, sparking a nationwide manhunt, wouldn't you install a more robust security system to prevent a repeat incident? That didn't seem to happen at Armageddon Supplies. Last week, someone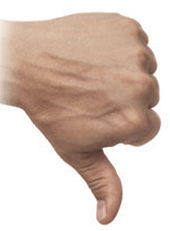 broke through one of the shop's windows and made off with seven firearms, disturbingly similar to Joseph Jakubowski's brazen burglary last April, except this heist lacked the drama of a burned-out vehicle and a 161-page manifesto. Why those guns weren't locked inside a vault and why the windows weren't better reinforced are good questions. In the eyes of the court, Armageddon Supplies is the victim, but it and other gun shops must take responsibility for securing their firearms. Kudos to gun shop owners, such as Chris and Charity Endres, who responded to the Jakubowski incident by installing vaults and taking other security measures.
To the Great Kindness Challenge. School isn't just for academics. Kids can learn kindness, too, and it's wonderful Franklin Middle School has joined a national movement encouraging students to practice more kindness. It sounds simple, but some people view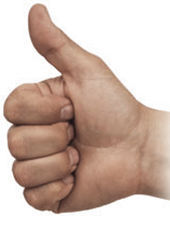 kindness as a sort of weakness. Meanness and name calling are in vogue, and even some of our national leaders act like tearing down others is the way to get ahead. That doesn't mean our children must also act that way. As a community, we can instill in them a better sense of right versus wrong, and hopefully these lessons will stick with them through adulthood. The Great Kindness Challenge demonstrates Franklin Middle School's commitment to developing morality—a goal worthy of at least as much attention as academic pursuits.
To Catholic Schools Week. Speaking of morality, Janesville's four Catholic schools put Christian values at the center of every school day, and Catholic Schools Week celebrates the schools' noble mission. News of St. Patrick School planning to close dampened this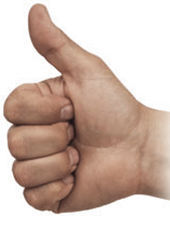 year's celebration, laying bare the challenges private schools face. That Janesville managed to operate four Catholic schools for so long says a lot about this community's priorities. Remember, not every student attending a Catholic school is Catholic. Many non-Catholic parents also recognize immorality's corrosive effects, and they appreciate the schools' grounding in moral teachings. Far from being outdated, Catholic schools are perhaps needed now more than ever. Janesville is a better place for their presence, and the community should thank and embrace them just as it does the city's public schools.
To new solar tariff. The Trump administration's decision to impose a 30 percent tariff on foreign-made solar equipment could have a big local impact. A spokesman for a company pursuing a solar project in Walworth County said the tariffs haven't stopped the project,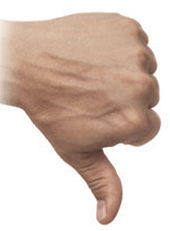 but it's hard to imagine how such a punitive policy wouldn't increase costs. The company, Invenergy, is trying to recruit landowners to lease their land for solar panels, and so it's perhaps premature to determine the tariffs' effects. But economists worry the Trump administration's increasing use of tariffs could trigger a trade war, resulting in higher prices for consumers and fewer export opportunities for producers. More politicians need to speak out against tariffs if they want the economy to continue growing.