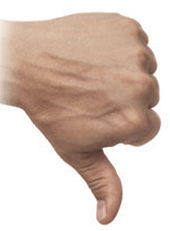 To Gary Groelle. The Rock County sheriff candidate should have known better than to raise campaign money with raffles. After the state Division of Criminal Investigation contacted Groelle, a sheriff's office captain, about his violation, he pleaded ignorance about the rules. But his common sense should have kicked in, and he should have recognized the inherent problem in mixing a form of gambling with campaign fundraising. That Groelle thought holding raffles at bars was OK because he was "under the impression" the bars had a raffle license exposes the depth of Groelle's poor judgement. About the only way Groelle could have made the situation worse would have been by raffling a get-out-of-jail-free card.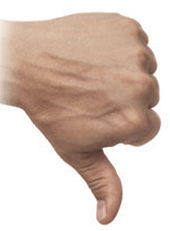 To ignoring new I-90/39 speed limit. The state Department of Transportation decision to lower the speed limit during construction along a 45-mile stretch of I-90/39 is overdue. Many drivers have come to dread the area between Janesville and Madison because of its lane switches, narrow shoulders and construction barricades. We're already receiving reports from readers that drivers are ignoring the new 55 mph limit, just as they had the former 70 mph limit. Speeding isn't the Interstate's only problem, however. Distracted driving is also a factor in many crashes, including ones that involve drivers too distracted to realize they're speeding. The State Patrol says it plans to step up enforcement along the Interstate, and we hope the crackdown also includes distracted driving.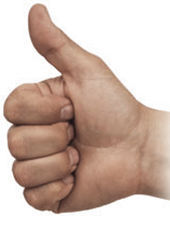 To fun in the workplace. Silicon Valley demonstrated years ago that technology companies could make huge amounts of money and still allow their employees to have "fun." Here in the Midwest, we heard rumors of tech offices with video games, basketball hoops and large-screen TVs. We thought about having fun ourselves—like what kids do at recess—but worried fun might deter productivity. But if having fun is somehow unproductive, how have tech companies come to dominate the economy? We're closer to finding the answer thanks to Gazette reporter Neil Johnson's story last week on N1 Critical Technologies. Based in downtown Janesville, the company allows its employees to ride hover boards, fly toy drones, don virtual reality headsets and watch silly YouTube videos. There's even beer and vodka in the office fridge. Having "fun" at work seems promising.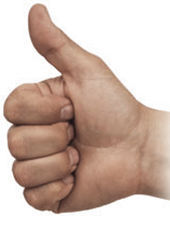 To debunking "deep state" conspiracies. House Speaker Paul Ryan's critics complain he doesn't stand up to President Donald Trump, and so we're waiting for them to give Ryan credit for disagreeing with Trump's claims about the FBI "spying" on his presidential campaign. Trump is trying to portray the FBI's investigation into Russian meddling as something nefarious directed against him (because it's always about him). "SPYGATE could be one of the biggest political scandals in history!" Trump tweeted recently. A bipartisan group of lawmakers recognizes the danger Trump's unfounded allegations pose to both the FBI and our democracy. Ryan said last week he found no evidence the agency planted a "spy" in the Trump campaign. Rather, the FBI used informants to target Russia. In contradicting Trump, Ryan put the pursuit of truth ahead of partisanship.