To firing AR-15 into the air. Disturbing is one way to describe a Feb. 17 incident that police say started on Milton Avenue. It's disturbing that somebody fired an assault-style rifle to intimidate others and disturbing that an 18-year-old is accused of pulling the trigger. Whatever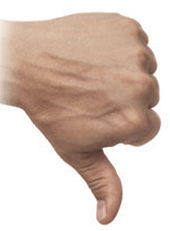 happened to teenagers toilet papering houses? Is that not a thing anymore? Not that we condone TPing, but a tree filled with toilet paper never killed anyone. Teenagers will do stupid things because that's their nature, but indiscriminately firing a semi-automatic weapon flies off the stupidity charts. The 18-year-old arrested in this case faces a charge of first-degree recklessly endangering safety, and we hope, if convicted, he gets a stiff penalty. A judge should use this case to send a message that assault rifles have no place during the Saturday night joy-riding experience. Please, kids, leave the AR-15s at home, ideally inside a locked gun safe.
To driving through flooded areas. You're driving along a street when you come upon a flooded area. Do you a) Turn around and find another route; b) Take your chances and drive through it; or c) Put on a wetsuit and try to swim through? Most of us know the answer is "a," but a man picked "b" last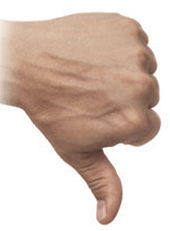 week when he ventured across a flooded Janesville intersection in a Mazda. His car stalled, and firefighters had to come to the rescue. The man was not the only motorist firefighters had rescue from the intersection, giving a demonstration in why driving across a flooded street is never a good idea. The water's depth can be difficult to determine, and that depth can change quickly. Sure, finding another route is an inconvenience, but it's a small price to pay for ensuring you and your family's safety, not to mention the expense of having to repair or replace a car with flood damage.
To community's response to murder-suicide. The Whitewater School District and area residents are helping two teenagers whose parents died in a murder-suicide in January. We cannot fathom the emotional toll this tragedy is taking on the two girls, ages 16 and 14. Their lives could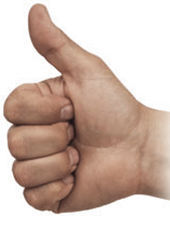 easily take turns for the worse, but the community has reached out in hopes of restoring some sense of normalcy. A group has raised more than $3,000 to help pay for funeral expenses, and the Whitewater School District has set up an emergency fund for the girls. Social workers are trying to find a way to keep the girls in the district and have worked to maintain the girls' school routines. Nothing can be done to bring back their parents, but the community's kindness and generosity will go a long way toward showing these girls that they matter.
To primary turnout. The big story Tuesday wasn't the candidates but the voters. At 14.5 percent, voter turnout was nearly twice as high as Rock County Clerk Lisa Tollefson had predicted. Some people might say 14.5 percent is nothing to celebrate, but it's encouraging when measured against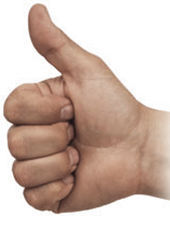 previous February primaries. The turnout surge also suggests new voter ID requirements didn't deter people from coming to the polls, at least in Rock County. Turnout totals were particularly noteworthy given the lack of ballot initiatives—only a Wisconsin Supreme Court race in many precincts. Tuesday's turnout may bode well for November's midterm elections, signaling voters this year are highly motivated.
A previous version of this editorial incorrectly stated the AR-15 was fired on Milton Avenue. Police say a dispute started on Milton Avenue, but the gun was fired on Harmony Town Hall Road.