To Parker boys basketball: The Vikings endured a 44-game losing streak before snapping it last week with a 58-55 victory over Beloit Memorial. The team showed class through the depths of defeat, never doubting its ability to improve, according to Parker coach Keith Miller. "Some teams get set in their ways and settle for where they're at. These kids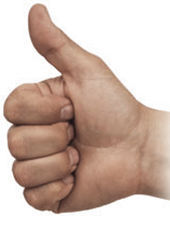 don't because they know they can compete, and tonight they were rewarded for that," he said. Achievement is a relative concept, as Parker students demonstrated by rushing the basketball court at the game's conclusion. Last week's victory hopefully marks a turning point for Parker, but defeat isn't the horrible outcome typically portrayed in the sports world. While victory is a joyride, defeat yields that priceless trait known as perseverance. How one reacts to setback says a lot about a person's and a team's character.
To Jakubowski's court performance. Give the man some credit: He's stays in character. Most defendants who steal a bunch of guns would heap contrition onto the court if they thought it could shave a few years off their prison sentence. Not Joseph Jakubowski—he's living and breathing that manifesto he mailed to President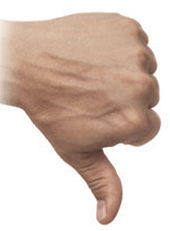 Trump before ransacking a gun store in Janesville this year. To heck with the consequences is his modus operandi, but Jakubowski's performance at his sentencing hearing last week, a profanity-laced tirade aimed at federal judge William Conley, was pathetic. Jakubowski made some valid points about social justice, but his presentation betrayed him. Even Conley felt sorry for the guy. "He is broken, .... physically, financially, emotionally, mentally, even in spirit," Conley said of Jakubowski. Jakubowski claims to want to right the world's wrongs, but his shtick amounts to little more than an elaborate (and expensive) cry for help.
To three-year contract with humane society: The city's months-long reluctance to sign a contract with the Humane Society of Southern Wisconsin for animal control services baffled many observers. But maybe the city was simply trying to drive a hard bargain. It got a good deal in the end, locking in three years of services for the same price the city's been paying since 2014,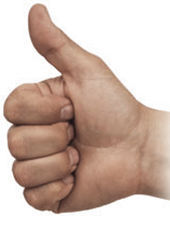 $125,000 annually. As one letter writer noted last week, "My water bill was around $50 12 years ago yet is about $170 now. I wish I could have contracted with the city for the same price for six years or more." It's hard to imagine the humane society's costs will remain flat for six years, which means it will have to make up the difference through fundraising and/or higher adoption fees. As a thank you, residents might consider giving a monetary gift to the humane society this holiday season.
To animal rights vigilantes: Some of Sunday's Sound Off responses to a Beloit man accused of mistreating a dog highlight the hypocrisy and cruelty of some so-called animal lovers. "Just give him to a few of us animal lovers, and we'll hold him under that scalding shower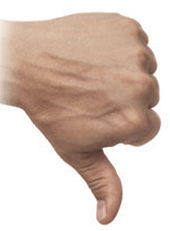 and see how he likes it until his skin starts to peel off," one caller said. Another said a judge should sentence the man to "sitting in a bathtub for 15 minutes with scalding hot water." Indeed, they seem to relish the idea of torturing a fellow human being. The accused man was washing the dog in a shower and said he didn't realize how hot the faucet water had become before he left the dog to attend to a child in another room. Has it occurred to these vigilantes this tragedy was perhaps an accident—not a malicious act? Meanwhile, the man faces a felony charge, while many others who commit crimes against human beings get off with far less.