Two people died Tuesday morning when a small plane crashed shortly after takeoff from the Southern Wisconsin Regional Airport in Janesville, Rock County authorities said.
The plane, described as experimental, crashed perhaps 30 seconds to a minute after taking off, Rock County Sheriff Troy Knudson said.
No identities will be released until after the county medical examiner's department notifies the family or families.
Cmdr. Jude Maurer of the sheriff's office said at a noon press conference that investigators were still working to find out where the plane and its occupants were from.
Evidence at the scene indicated the plane hit trees on its way down, tearing off the wings, said Janesville Fire Chief Ernie Rhodes.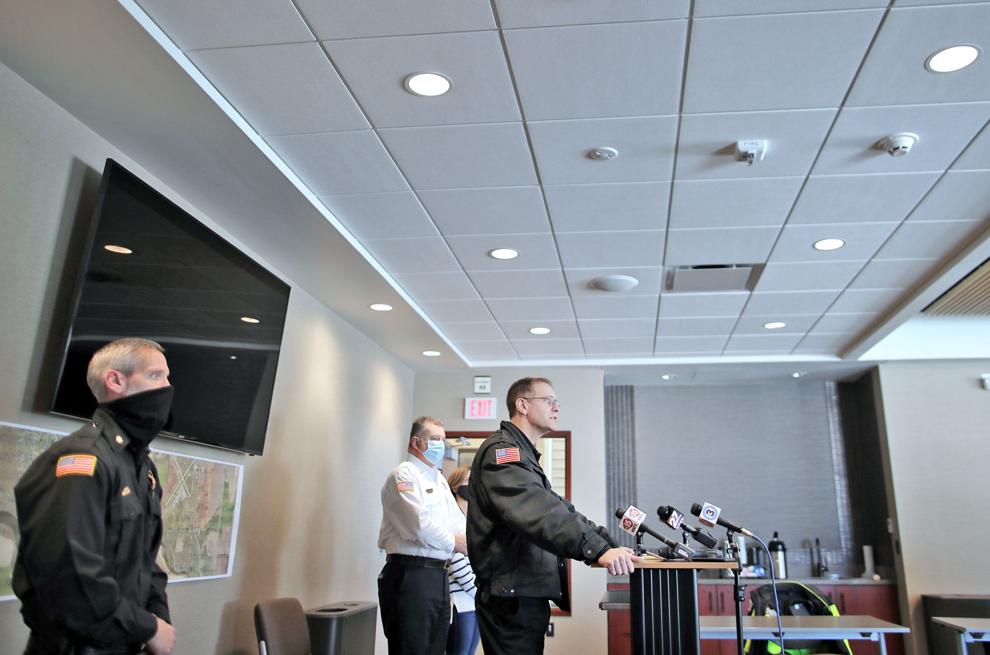 Knudson said the plane was found upside down in water and mud.
The initial alert came from the airport tower at about 9:18 a.m., and a person living near the crash site reported it a couple of minutes later, Knudson said.
The crash site was about one-quarter mile south of West Sunny Lane in a swampy area, and rescuers' ATVs and four-wheel drive vehicles could not get through the deep snow and downed trees, Rhodes said.
Rescuers in the sheriff's office airboat, launched upstream at Happy Hollow Park, reached the plane a few minutes after 10 a.m., Knudson said.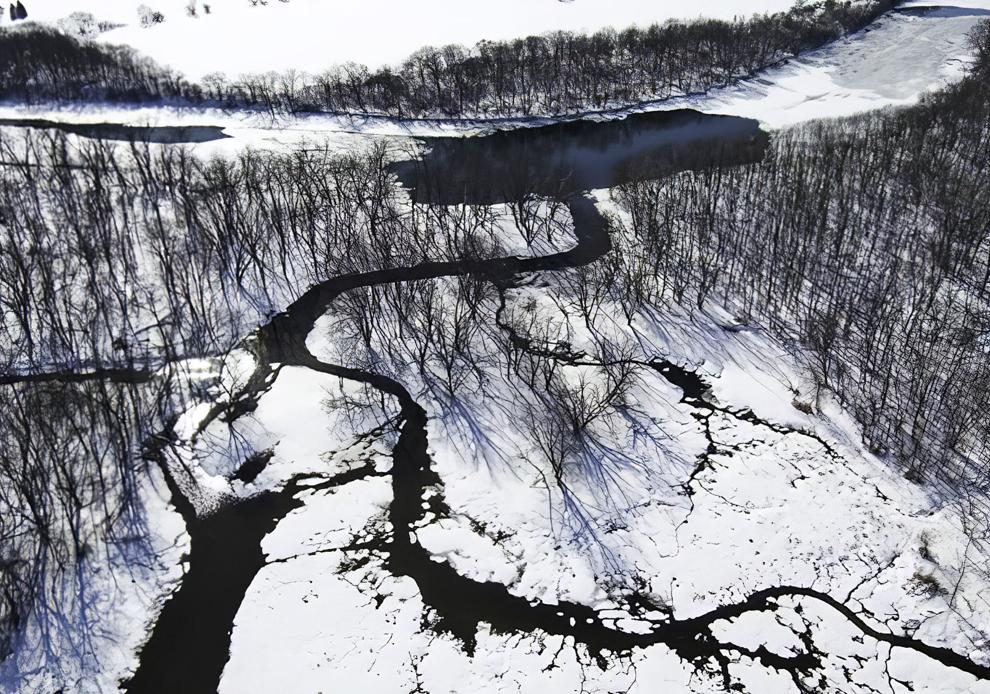 They found the two people deceased inside the plane, which was partially submerged in ice and mud, Rhodes said.
The plane was in contact with the airport tower for a very short time and reported a problem, but the nature of the problem was unknown, Knudson said.
The crash site was about one mile south of the airport, not far from the Rock River, Knudson said.
Investigators believe the pilot was trying to return to the airport when the plane crashed.
Authorities planned to preserve the crash site until investigators from the National Transportation Safety Board arrive from Chicago, probably Wednesday.
The crash was a rare occurrence here.
It was the first fatal crash at the airport since 1999, said Cynthia Hevel, a longtime airport employee.
Mark Jacobson, 34, the owner of Gail Force Air Charters, was the lone occupant of a plane that crashed shortly after takeoff on Aug. 27, 1999, according to Gazette files.
As in Tuesday's crash, Jacobson's plane was described as experimental. A Gazette article at the time quoted then-Sheriff Eric Runaas as saying it was the first fatal crash at the airport in at least 30 years.