A Walworth County health official said Monday that now is the right time for the county to start reopening safely, and they "continue to be in good shape" in fighting the spread of COVID-19.
Carlo Nevicosi, deputy director of Walworth County's health department, said officials have received "dozens and dozens of calls" from people who agree and disagree with the county's decision last week not to issue its own safer-at-home order.
Counties across the state made different choices in response to the state Supreme Court's May 13 decision striking down Gov. Tony Evers' health order. Rock County, for example, instituted its own health order, although some disagreed over its legality.
Nevicosi said Monday that county health officials are responsible for the health of everyone in the county, not just people with COVID-19. He pointed to "secondary issues" affected to some degree by the pandemic, such as opioid overdoses, domestic violence arrests, crisis calls and other preventive health care measures that have been put on hold.
"That's where our thinking was," he said of the county issuing guidelines for reopening businesses instead of another health order.
He also said Walworth County's situation is not the same as those in Dane, Milwaukee and Rock counties.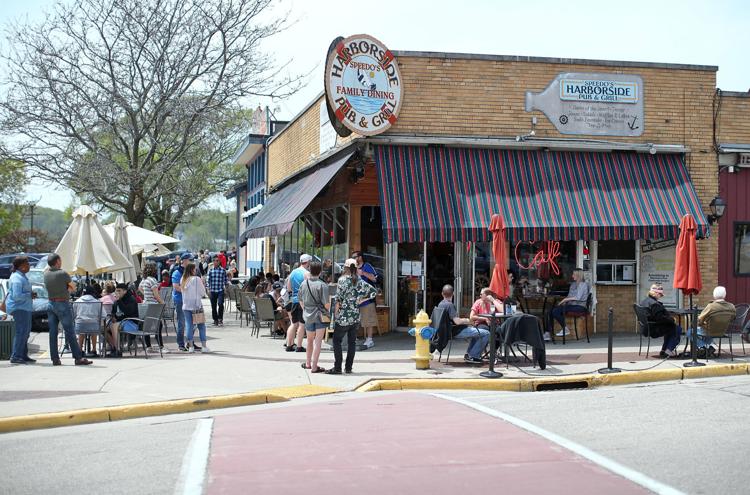 Also Monday, Nevicosi said the Wisconsin Department of Health Services erroneously reported that Walworth County reported its 12th death from COVID-19. He said the county is still at 11 deaths.
One patient is currently hospitalized, while 59 are isolating at home and 213 have recovered.
Nevicosi said he was not too concerned about the influx of out-of-state visitors as Lake Geneva saw crowds of people out and about last weekend. The county has had community spread for quite some time, and as long as people practice physical distancing, they can be OK.
One area of concern, he said, was the degree to which people were in close contact.
Walworth County has some interest in working with Jefferson County to set up a public testing site, perhaps in Whitewater, but the Wisconsin National Guard is working with limited resources. For now, he said, the county might have to wait on that.
The National Guard helped with testing at the Birds Eye food processing plant in the town of Darien. Nevicosi said it's possible the county will see an increase in cases when those results trickle down to the health department.