Lisa Tollefson will keep her position as Rock County clerk as long as no write-in candidates gain strong support between now and November.
Tollefson beat Democratic primary challenger Yuri Rashkin on Tuesday by getting 74% of the votes in a race that was surprisingly feisty for a clerk's contest.
Tollefson faces no opposition for her job in November unless a write-in candidate emerges.
When asked if she was surprised by the results, Tollefson said she never knows what to expect.
"You never know until the votes come in how it is going to turn out," said Tollefson, who has overseen 34 elections as a clerk.
The incumbent was gracious to those who supported her and said her focus is on the November general election, which will be challenging because of high turnout amid the ongoing coronavirus pandemic.
Health officials encourage people to prevent the spread of coronavirus by avoiding crowds, which contradicts the civic urge to vote at the polls. But there are options to avoid crowds by voting absentee in person or by mail.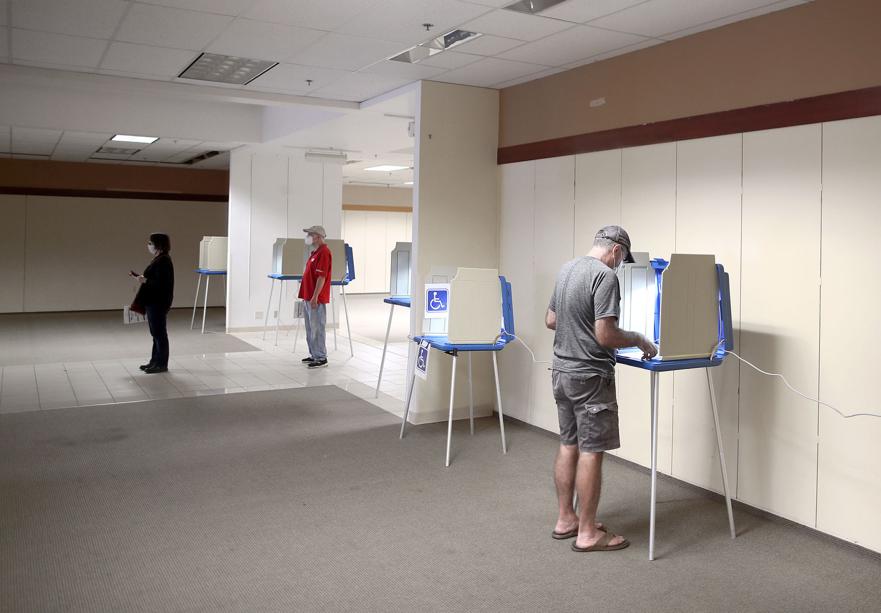 During the campaign, Tollefson touted her experience in running elections as an asset, despite some past blunders from which she said she has learned.
She has already started ordering supplies for the November election because she anticipates supply shortages as one of the greatest challenges.
A shortage of poll workers will be another issue, she said.
The Tollefson vs. Rashkin primary gained an unusual amount of attention for a clerk's race.
Rashkin—a familiar name in Rock County politics who has held positions on the Janesville City Council and Rock County Board—had a significant social media presence, particularly on the Janesville Community Page on Facebook, where he is an administrator.
The race saw a touch of controversy after Tollefson's husband, Tim Tollefson, called Rashkin a socialist in a Facebook post and urged Republicans to vote in the Democratic primary for his wife, Lisa.
Lisa Tollefson said she did not know about the post until after the fact and that she told her husband to delete it.
The Rock County Republican chairman later urged voters to vote for Tollefson.
State law allows anyone to vote in any party's primary, but only in one party's primary. Local Republicans had no contested races within their own party Tuesday.
Rashkin, a vocal Democrat, said he thought Tollefson should say Republicans don't speak for her.
During the campaign, Rashkin pointed out that Tollefson was a more centrist Democrat than he was.
On Tuesday, Tollefson said it is difficult to know whether Republican voters made a difference in the primary because voters do not register with one party or another and can vote in either primary.
Moving forward, she said she is interested in keeping up with the latest election technology and that she is always looking to improve election security.