Rep. Mark Pocan will keep representing more than half of Rock County as he defeated Republican challenger Peter Theron for the third time and secured a fifth term with the 2nd Congressional District.
Pocan, who was following the results from home, told The Gazette additional COVID-19 relief will be a priority.
"There's still millions and millions of people unemployed at no fault of their own," he said. "There's many small businesses that lost demand at no fault of their own. There's frontline workers who need extra protection, and our local and state communities need additional funding for testing and contact tracing."
Pocan amassed 71.5% of the vote with 70.3% reporting as of 10:30 p.m., according to the Milwaukee Journal Sentinel. The exact margin of Pocan's victory could change as more votes are counted.
The 2nd District includes the city of Madison, as well as the rest of Dane County, among other counties. The district covers Beloit, Edgerton, Orfordville and Green County, but most of Janesville falls under the 1st District.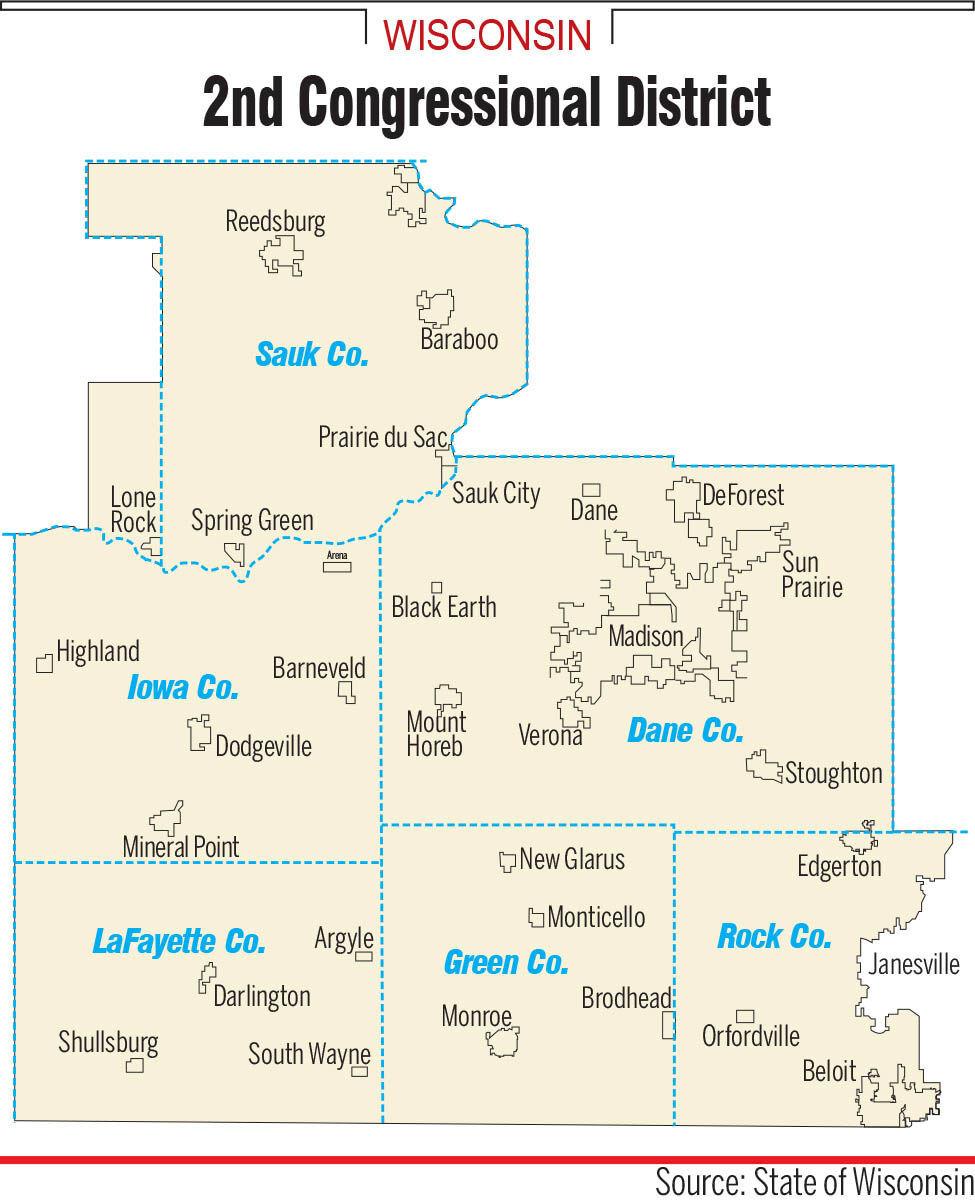 Pocan has served as the co-chairman of the Congressional Progressive Caucus since 2017, but he announced last month that he would not go after another term in that role. Although, he said he will continue as co-chair of the group's campaign effort, according to The Hill.
He took over the district in 2013 after current-U.S. Sen. Tammy Baldwin held the seat. He was in the state Assembly from 1999 until then.
Pocan, 56, lives in the town of Vermont in Dane County. He also has said he's a small-business owner for more than 30 years, owning Budget Signs and Specialties.
Theron, of Madison, is a math instructor at Madison College who has run against Pocan twice before.
For an election preview story, Theron told The Gazette that, "By the time the next Congress is sworn in, COVID-19 will be only a memory," which is not consistent with what health experts say as cases in Wisconsin and locally remain at high levels.
Within the 2nd District, Pocan said he wants to keep helping people navigate the federal government.
He also said a lot of the work he does happens through the House Committee on Appropriations, which deals with the federal budget.
"(I'm) very appreciative of their support," Pocan said of the voters. "I'm honored to be able to serve for another two years."