A Republican who tried to unseat incumbent Democrat Mark Pocan in the 2nd Congressional District in 2014 and 2016 is trying to do it again.
Pocan and Peter Theron both have qualified for the Nov. 3 ballot by meeting Monday's deadline for filing nomination papers.
Theron is the underdog in the race in the strongly Democratic district. He lost with about 31% of the vote in 2014 and 2016.
Theron also ran for the seat when Tammy Baldwin held it, in 2008 and 2010.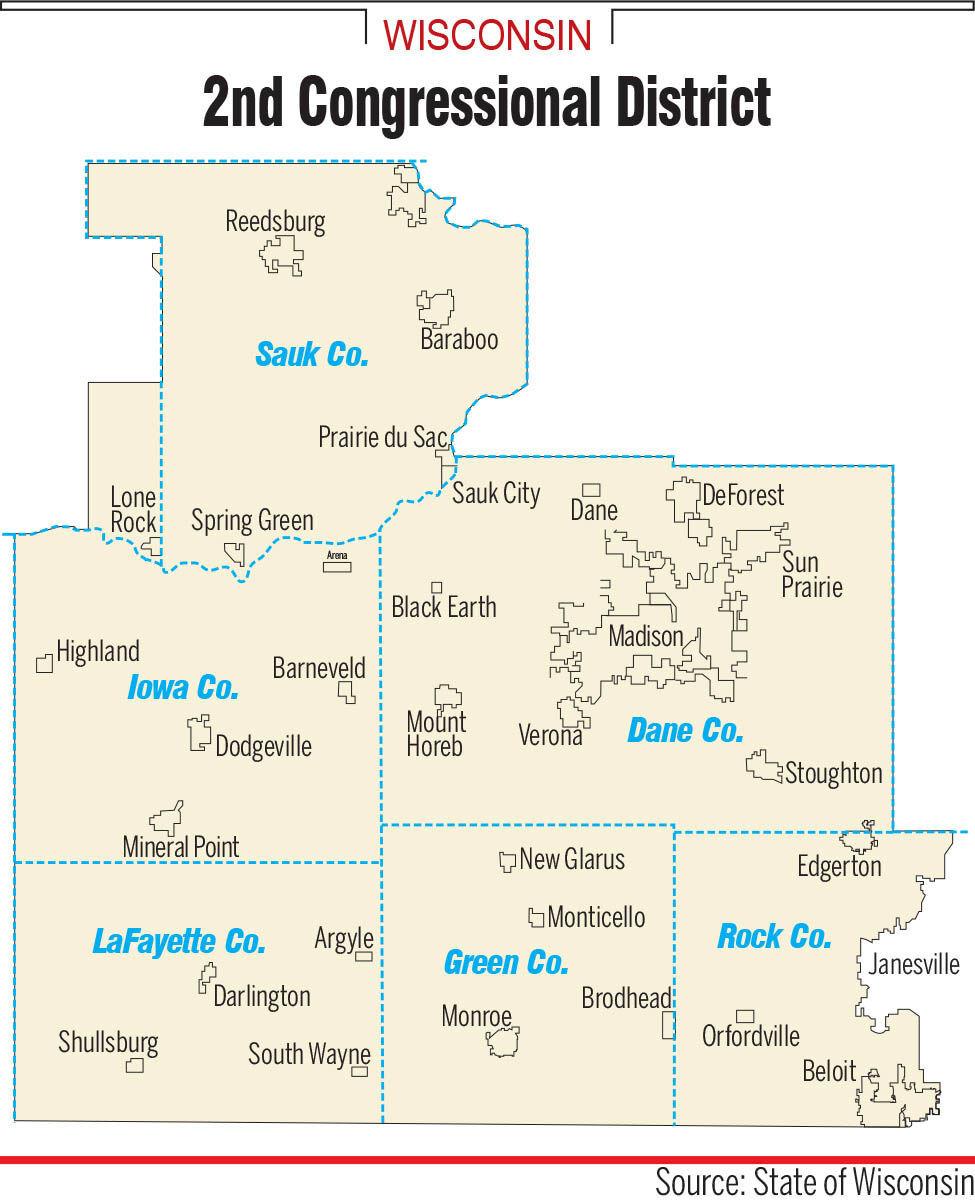 Theron said in a statement that President Donald Trump "has done a great job" and credited Trump for a strong economy before the coronavirus pandemic, weakening Iran, defeating ISIS and building up the military.
Theron said he wants "to solve problems and restore civility. … I believe if we work together to solve real problems, our country will begin to heal."
Pocan, of Black Earth, is co-chairman of the Congressional Progressive Caucus. He has held the seat since 2013.
Pocan has been sharply critical of the president on all major issues. He was a supporter of Bernie Sanders for president.
"This pandemic has put the issues facing our district front and center, from the need to protect good-paying jobs to the rising costs of health care and prescription drugs," Pocan said in a statement.
"Since my days in the Wisconsin State Assembly through my past seven years in Congress, I have fought for progressive reforms that benefit the 2nd District and people nationwide," he continued. "This year alone, I helped lead the House of Representatives to pass legislation to reduce the cost of prescription drugs as well as expanding the rights of working people and protecting unions.
"The people of Wisconsin need a representative that will serve their interests, and I plan to continue doing that if I am re-elected."