The two candidates competing for the 43rd Assembly District seat agreed Wisconsin has done some things right in the fight against COVID-19 but had their own ideas about what should be done next.
Republican Beth Drew of the town of Milton is challenging Democrat incumbent Don Vruwink of Milton in the fall election. Vruwink, a retired teacher, is seeking his third term. Drew owns Small Wonders Learning Center in Milton and was re-elected in April to the Milton Town Board.
Both turned in completed nomination papers by the Monday deadline to earn spots on the November ballot.
Vruwink said Gov. Tony Evers is trying to take the federal money given to Wisconsin and spread it evenly among the groups of people who need help.
"What becomes difficult is all of the strings that are tied to any federal dollars that we get," he said.
He commented specifically on unemployment funding.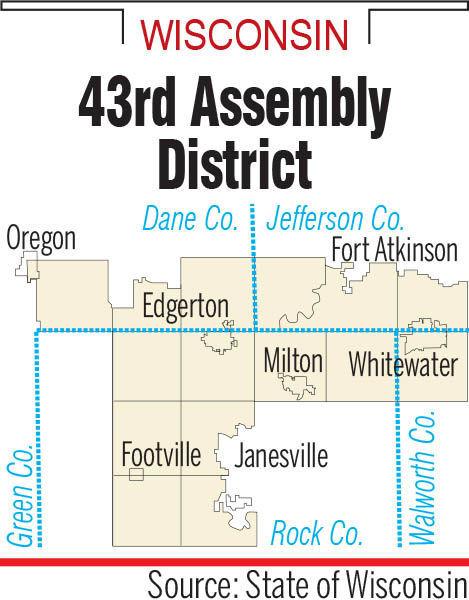 Some people have been frustrated that the process takes so long, Vruwink said.
"What we're doing right is we hired more workers to get through the process."
Drew said the pandemic is unprecedented in her lifetime.
"What we have done right is pulled ourselves up by our bootstraps and figured out what we can do to continue on. I know our government is doing what they feel is in everybody's best interest—and that's the difficult part—they have to look at the big picture."
Before commenting on what she said Wisconsin could have done differently, she said she feels strongly about leadership through empowerment.
"Give us the big picture and let us do what we do best," she said.
She used her business as an example.
"We made the intentional decision to close," Drew said. "Small Wonders was considered essential through Gov. Evers safer-at-home order."
The number of children needing care was diminished and she said that they made sure anyone who was an essential worker was taken care of.
Small Wonders reopened May 27.
Vruwink said he would like to have consistency and a regional approach to reopening.
"What happens in one county isn't the same as what's happening in another county," he said. "When every county is on their own, it's confusing for people."
When asked if he would have preferred to have the governor's Badger Bounce Back plan in place, Vruwink said he heard from his constituents that they wanted to reopen.
"I lobbied for what I thought was common sense policies to get businesses open as soon as possible with as much safety as we could have," he said.