Democrat Sue Conley will represent the state's 44th Assembly District, taking over the reins from incumbent Deb Kolste, who did not seek reelection.
Conley won with 17,201 votes, 5,868 more than Republican challenger DuWayne Severson, who received 11,333 votes. Conley won with a 60% majority.
Rock County residents who were eying election results throughout the night Tuesday saw Severson take an early lead but the tables turned sharply in Conley's favor after more than 22,000 absentee votes were reported in the city of Janesville.
Many results for races nationwide were delayed because the coronavirus pandemic prompted a record amount of early and mail-in voting.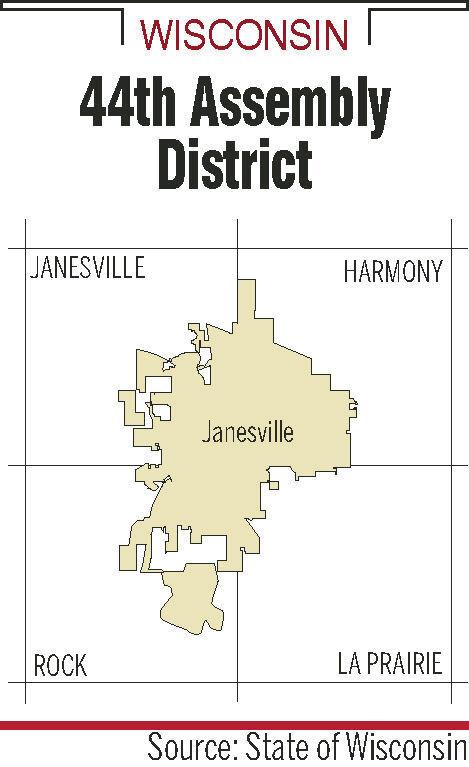 The 44th Assembly District represents most of the city of Janesville, which traditionally supports Democrats. Kolste, a Democrat, had held the seat since 2012.
Conley is the current Janesville City Council president and worked for many years in the local nonprofit community. Severson served three years on the city council and nine years on the Janesville School Board.
Conley on Tuesday night said she will finish out her term on the council, which ends in April, but will not seek reelection.
Promoting non-partisan redistricting of state election maps is one of the first issues Conley anticipates facing once she gets to the Assembly, she said.
Gov. Tony Evers since taking office in 2019 has created a task force to address reducing prescription drug prices. Conley said a lot of work needs to be done to help Wisconsinites afford medications.
Conley reiterated her focus on many of the issues she based her campaign on. She wants to review the state's shared revenue formula, review school funding formulas and address homelessness prevention.
While campaigning, Conley stressed the need for the state to accept the federal Medicaid expansion, which would offer health care coverage for more than 20,000 Wisconsinites. She said that is particularly important during the pandemic.
Conley said she wants to hear from people about what issues they want to see addressed by the legislature. She encouraged people to reach out to her at sue@conleyforwi.com.
"I am excited to get started on actually working instead of campaigning," Conley said. "Campaigning has been interesting during COVID (the pandemic)."