Downtown boutique Adorn Janesville is setting a goal to sell only merchandise made by women. The shop at 39 S. Main St. recently joined forces with YWCA Rock County to provide employment opportunities for local women recovering from domestic violence.
The shop is partnering with YWCA's Transitions for Women program by inviting participants to make headwear that is then sold at Adorn.
Adorn owner Margie Siggelkow started Headstand Accessories specifically to provide women with products they can make in "a safe, fun and empowering work environment" while making "a living wage," according to headstandaccessories.com.
For Siggelkow, helping empower women through her work has always been important to her.
"I have a background in women's studies, and I worked at women's domestic violence shelters after college," she said. "That's always in the back of my head all the time. That carries (over to) the mission of the shop."
Kayla Hanson, YWCA Rock County's program director for transitional housing, said Siggelkow reached out to the organization to ask if there were any domestic violence victims looking for jobs.
"It's a one-of-a-kind program for our clients," Hanson said. "We're super excited because a lot of them have been struggling with economic independence right now, so it's a great thing to have right now for them."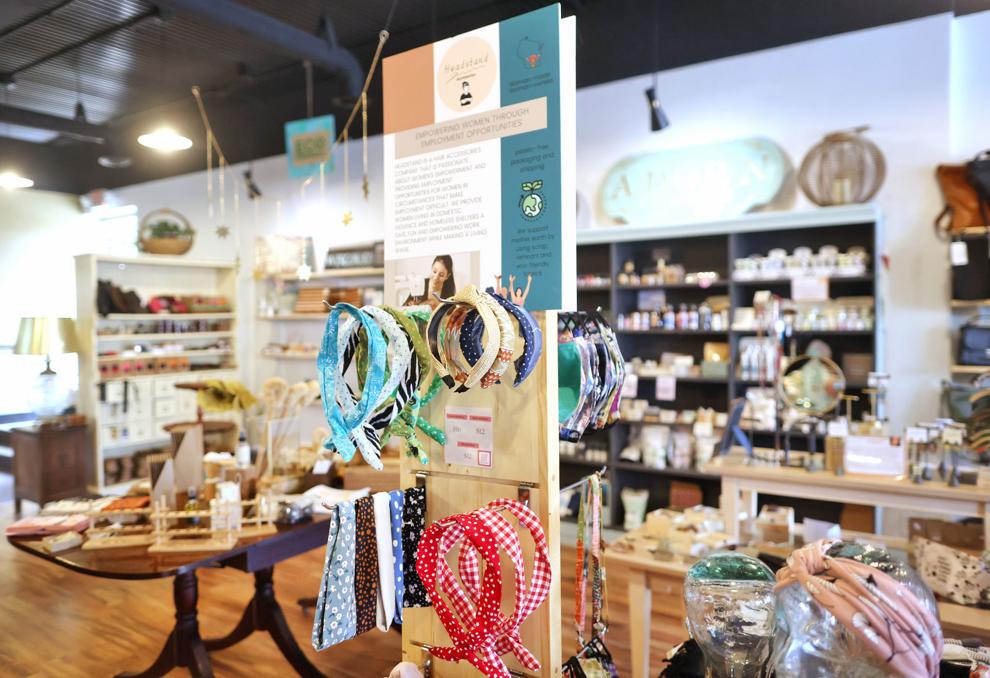 Siggelkow said she wondered if there were women in the community who needed work but were having trouble finding it.
"There's child care, transportation and different things that a lot of people don't have to worry about," Siggelkow said.
Currently, four clients in the Transitions program are working at Adorn.
Siggelkow previously carried hair accessories from a woman-owned business outside the community. She said she wanted to be more selective about the styles and patterns of headbands she carried in her shop, which prompted her to consider having them made from scratch.
"I thought maybe this could be something that some women living close would be interested in learning and could make a livable wage off of it," Siggelkow said.
Adorn had hosted a successful first workshop for creating the headbands at the Janesville Woman's Club. The ultimate goal for Siggelkow is to have all program participants sewing from home.