Aleena Lopez died the night of March 11.
The cancerous tumors that wrapped around her brain stem and then spread took the ultimate toll after seven months.
It is a story that requires at least a few Kleenexes.
But it also is a story that illustrates what people can do when called on—especially mothers.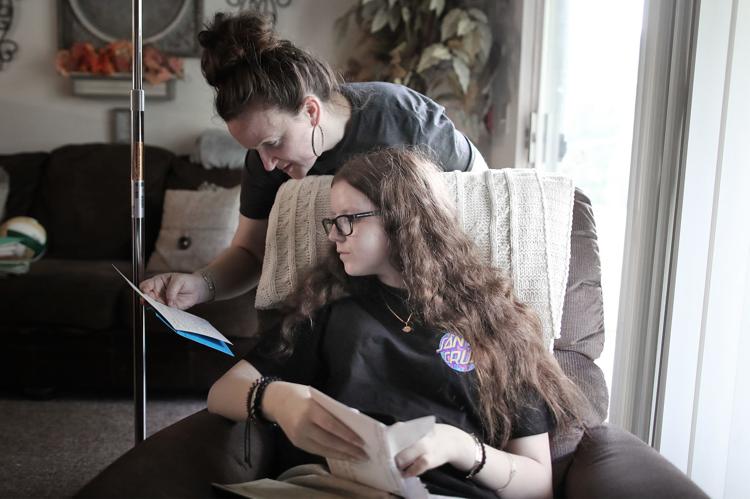 Heather Lopez was blindsided when doctors at American Family Children's Hospital in Madison in late August informed her and Aleena that a MRI showed a tumor had formed on the then-13-year-old's brain stem.
The tumor was inoperable because of its location.
When the doctors left the hospital room, Aleena looked at Heather and asked a question that chilled both Heather and her mother, Marilyn, who also was in the room.
"Mom," she asked, "am I going to die?"
Heather was in shock, but she knew she couldn't let her youngest child know.
She didn't consider herself a strong person.
In the months since, Heather proved to herself that she is.
"I don't know how I got through it," she said Tuesday afternoon.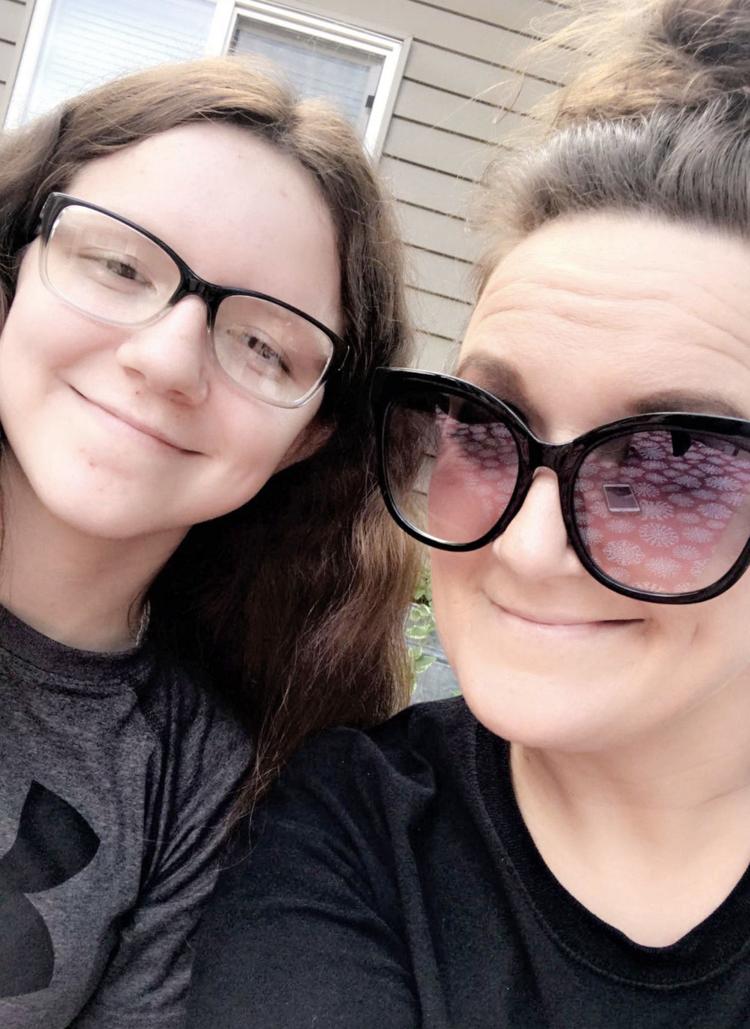 Later she said, "We have some wonderful friends and family. Without that, I know I couldn't have gotten through just by myself. Even people who live in the community that we don't even know."
Heather and her boyfriend, Ramon Miramontez, have been together for 10 years.
On Tuesday afternoon, Ramon choked up when asked about Aleena.
Heather spent 37 days beside Aleena at American Family Children's Hospital after the initial diagnosis. When Aleena was released after the first stage of hospital treatments, Heather studied and administered the dozens of medications Aleena needed each day.
Aleena began to suffer in the past month, Heather said. That came after a second round of scans showed the tumor had spread. Doctors gave Heather and Aleena the news they did not want to hear: six months to live.
"She asked, 'How long do I have?' and 'How am I going to die?'" Heather said. "I didn't want to ask those questions, but she did.
"It was very emotional. We all cried a lot in that hospital room. Then we had to come home and tell the rest of our family. It was devastating. It was absolutely devastating."
In the final weeks, Aleena had to be moved from her beloved recliner in front of the TV in the living room to a hospital bed.
Her body got bigger because of her medications, the swelling and water retention. Her strength to walk, even with a walker, disappeared.
The past few weeks, Aleena said things that didn't make sense. Her speech faded.
"Then, the last day, her breathing became very labored," Heather said.
"The evening nurse came and said you might want to get your family together. So we did."
Aleena died at 11:20 p.m. last Wednesday.
"The changes you see in your child is heartbreaking," Heather said of the past seven months. "It's heartbreaking."
In fall, Aleena was able to go to school some days and eat lunch and attend classes with her friends.
Aleena's friends would visit often as she sat in her recliner in Heather and Ramon's apartment on Randolph Road. Seven or eight girls would find spaces to sleep in the small living room on weekends.
On Jan. 31, her school friends invited her to a meal at Texas Roadhouse. Aleena had difficulty getting in and out of the car. The evening drained her.
Throughout her ordeal, Aleena did not like to see someone cry about her condition.
"We all tried to be strong next to her," Heather said. "I never really cried in front of her. We had our moments.
"I cried every day," she said. "But I cried in the shower, in the bedroom or in the car. I always wanted to be strong and positive for her."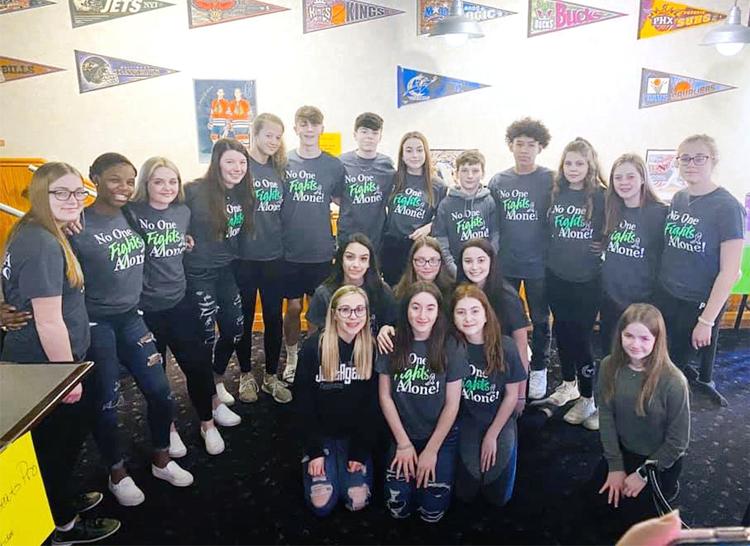 Three benefit events were held in honor of Aleena. The final one was Saturday at RiversEdge Bowl as part of the 12th annual Bowling for the Cause benefit organized by Mary Casper, Shelly Osmond and Julie Coulter.
In early January, Make A Wish provided a trip to Captiva Island, Florida. The sunsets, which always captivated Aleena, were beautiful from their ocean villa.
Heather also appreciates all the help and hospice services provided by Agrace.
"Agrace was incredible, absolutely incredible," Heather said. "There was a day when we were having a tough day, and the nurse and social worker came back with flowers and cookies."
"The amount of love we have received is indescribable," she said. "At this last benefit Saturday, my sister spoke on my behalf because I couldn't say anything. It's just been very emotional."
Heather would like to see more attention given to childhood cancer. She said 4% of cancer research funds go to childhood cancer.
"That hasn't changed in 30 years," Heather said. "It's sad. I hope that one day that there is a cure for this, and that no family has to go through this because it's horrible."
Just eight months ago, everything was fine. Aleena was attending sleepovers, planning for the upcoming YMCA volleyball season and her eighth grade year at Marshall Middle School.
"She was completely healthy," Heather said. "Even if she got the flu or a cold, it was just for a couple of days."
A Celebration of Life planned for last Friday was postponed because of the novel coronavirus.
Heather takes comfort that she has seen cardinals in the backyard every day since Aleena died.
"We'll see each other again," Heather said of her daughter. "I know that. That's what helps me."