Mary Gut had a skeleton staff working with a small group of toddlers Thursday afternoon at Cradles to Crayons Early Learning Center near Janesville's downtown.
Other rooms at her day care off North Parker Drive are now empty of children. Gut has been going through volumes of toys, books and other items that since 2004 have given her 50-child center its flavor and pizazz.
Soon, probably by the end of September, Gut plans to close the day care center. It's not for a want of revenue or enrollment. Rather, Gut says, it's because as the COVID-19 pandemic rolls on, she's increasingly seen a bottoming out in recruitment and retention of day care staff.
Even though more households have seen both parents returning to work this spring and summer, Gut has been unable to find the number of qualified day care workers she needs to make her center viable.
Gut's pending closure of Cradles to Crayons is leaving as many as 30 families with children needing day care providers. So far, Gut has helped families place about a third or half of those children at other local day cares.
But many centers that remain open say they're at capacity and have growing waiting lists, while other, smaller in-home day cares are also beginning to close, too. Single-operator, in-home caregivers carry overhead costs and difficult logistics during the ongoing pandemic.
It's all leaving some parents who work scrambling to find day care for their children as COVID infections surge.
One center official interviewed by The Gazette said they struggled to fill a part-time job created during the pandemic: a greeter who receives and ushers children in and out the center's doors so parents can have contactless drop off and pickups.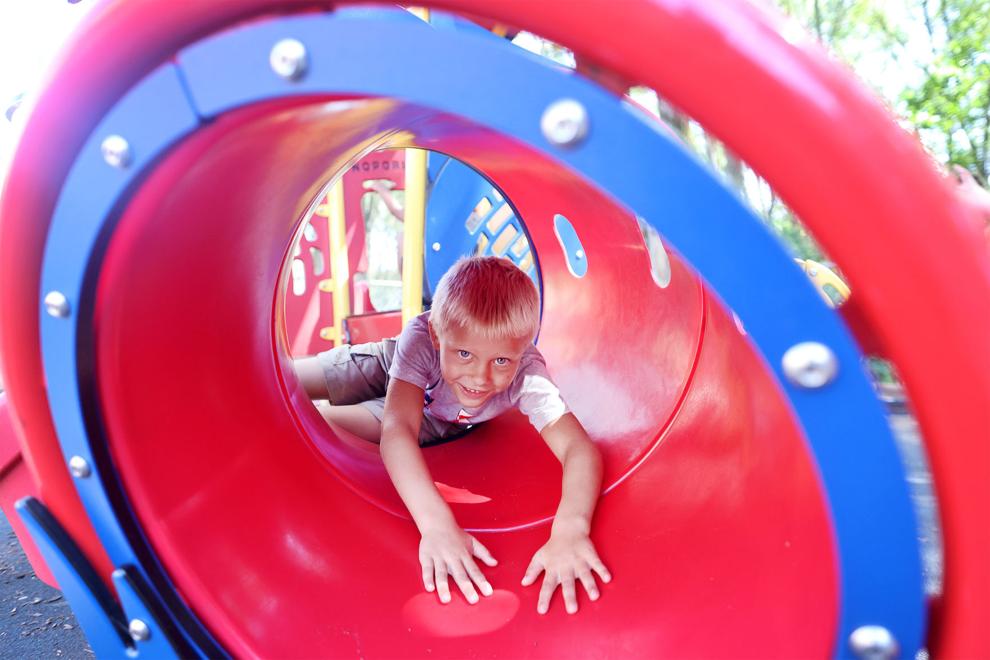 Day care workers spread thin
All the while, day care centers like Gut's have soldiered on, short-staffed but making things work. For the last year, though, Gut said she's averaged about five staff—down from typical staffing levels of nine or 10.
She's no longer able to take breaks at work. She's no longer been able to allow staff to cut out for a half hour to attend their own children's soccer games. Each member of her staff, she said, has been working 12-hour days for months.
"My work with kids is who I am. But I'm tired, everybody's tired," Gut said. "With the pandemic, things have gone from 'recovery' to 'reset' to … I don't even know where we're at now. I don't think you can call it recovery anymore. Whatever it is, it's not good."
Gut, 53, has operated in-home day cares and in independent learning centers for the last 30 years. In that time, she's never seen the available workforce so slim, and seemingly, so elusive.
This year was the first year she'd ever seen new hires show up for their first day of work only to leave later the same afternoon to take a different job somewhere else.
That's not uncommon right now in the lower-paying strata of the local job market, as more employers have begun to offer hiring bonuses and other enticements in bids to compete amid a shortage of qualified workers.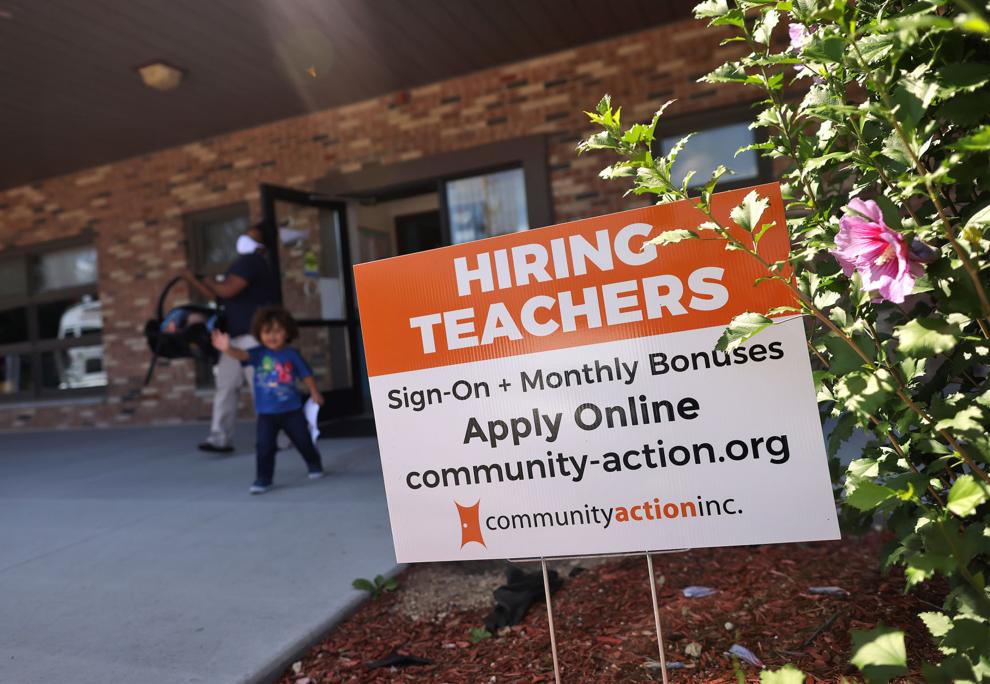 Wait lists grow
Local nonprofit social service agency Community Action began to field calls late this summer from parents looking to hit the reset button on day care services as their providers, one by one, have shuttered—either temporarily, or like Gut's, permanently.
Kayla Oestreich, program manager of Community Action's Community Kids Learning Center on Janesville's south side is at maximum capacity based on its own staffing levels and enrollment.
Oestreich said there are 30 children on the wait list for spots at her day care center. When openings come up, they often fill within a few hours.
"These kinds of wait lists show me that child care is definitely needed, the demand is growing. However, the workforce issue is definitely a challenge. We haven't hired anyone for almost a year. The problem is that getting quality staff that are trained. You can't just hire anyone off the street. There's a really, really narrow availability," Oestreich said.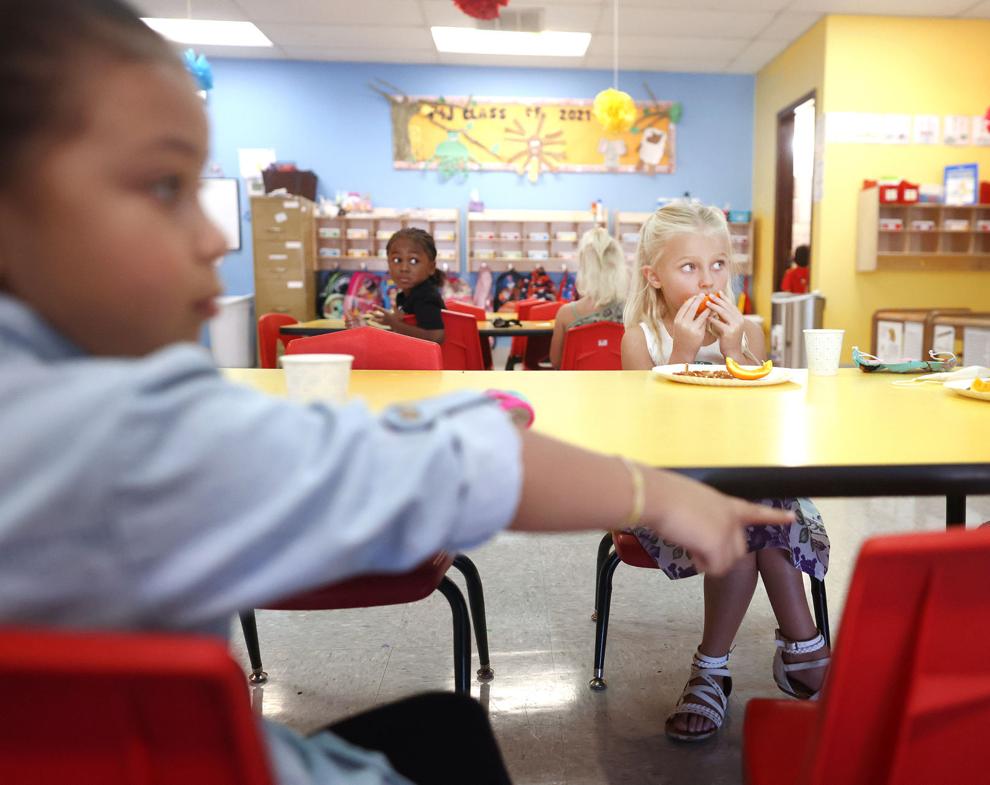 Ripple effect
Oestreich said she's seeing day care workers migrating into the school system to take jobs as paraprofessionals in early childhood education. Others are exiting the day care field to take jobs in other sectors, such as manufacturing or retail.
It's hard to calculate how many families might be affected, but Oestreich said working parents who have infants or toddlers—children too young to attend school—are those who are in the biggest bind.
Community Action has landed state grant and rescue funding over the last year aimed at recruiting, hiring and retaining staff at day care centers during a pandemic. Oestreich said some day cares have been able to use such funding to woo workers who otherwise might opt for taking day care jobs.
Some other day cares said they've found area pipelines of student interns who are stanching some of the worker shortage over the short haul.
Yet other, small-scale private day cares have not received federal financial assistance to boost pay and compete with what larger centers are offering.
Mal Bennett, who directs the nonprofit Child's First day care center on Janesville's east side, points out that under law, licensed day care facilities are required to maintain staffing levels based on enrollment, services and the size of the day care.
Until recently, day cares during the COVID era have been required to keep children of differing age categories in separate rooms.
Oestreich, Bennett and Gut said they're all hearing from parents struggling with cost and scant availability of day care services locally. They said a shortage of day care centers, workers and enrollment spots are only exacerbated by ongoing worker shortage here.
Oestreich said she recently got a new T-shirt that boils down the conundrum to its essence. The shirt reads: "No Child Care = No Workforce = No Economy."