When COVID-19 temporarily closed the curtains last summer on Casual Joe's barbecue restaurant in Whitewater, owner Mike Hudec outfitted a mobile food truck and hit the road.
Last fall, during a catering job in downtown Janesville, Hudec pulled up along South Main Street with a load of smoked brisket and dry-rubbed pork ribs.
He got out to stretch his legs and spied his future: a vacant storefront on the downtown riverfront.
Four months later, Hudec says he's within a few weeks of launching a new Casual Joe's location in a former optometry office at 30 S. Main St., a space he's rehabbing to include a kitchen, a lunch counter and dine-in seating.
Faced with the same adapt-or-else circumstances that many small restaurants have confronted during the pandemic, Hudec, a self-taught barbecue master, has decided to pivot into expansion.
The Whitewater resident sees the new Janesville location as a test patch in his effort to transform Casual Joe's into a small regional chain of barbecue restaurants.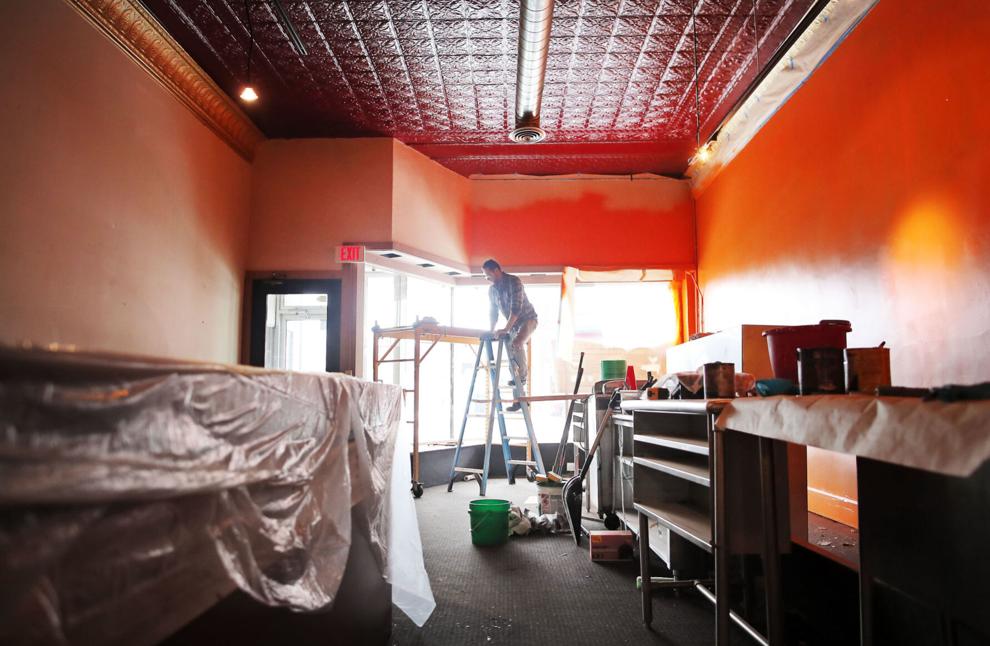 A former carpenter, Hudec is by nature a builder. This time, he's building with barbecued meats, barbecued mac-and-cheese smash bowls and pulled pork pizzas.
Under Hudec's plan, he'll continue running his Whitewater location as a restaurant and banquet hall and as the hub of his cooking and smoking operations.
That will create a bigger box for Hudec, but he hopes it will grow the geographic reach of his barbecue.
"I'm not one to roll over. Instead, I adapt," he said. "I've had to shut down my Whitewater location because the pandemic meant too little business coming in, so I built a food truck and got out there. I kept my business afloat. Before winter hit, I looked into what else I'd have to do to survive. Opening this new place in Janesville means more options, more ideas and more customers."
The 39-year-old bought Casual Joe's in 2019 and revamped the restaurant's recipes with ideas and approaches gathered from barbecue sojourns he has made across the deep South.
Hudec is tackling his own build-out in the leased South Main Street space alongside his search for new staff. He's still mulling what amenities the new location might have.
Pre-pandemic, the Whitewater location operated as part restaurant, part bar and entertainment venue. Hudec is not sure how many days a week the Whitewater location will operate as a restaurant. But he said he wants to run the Janesville location six days a week as a lunch and dinner spot.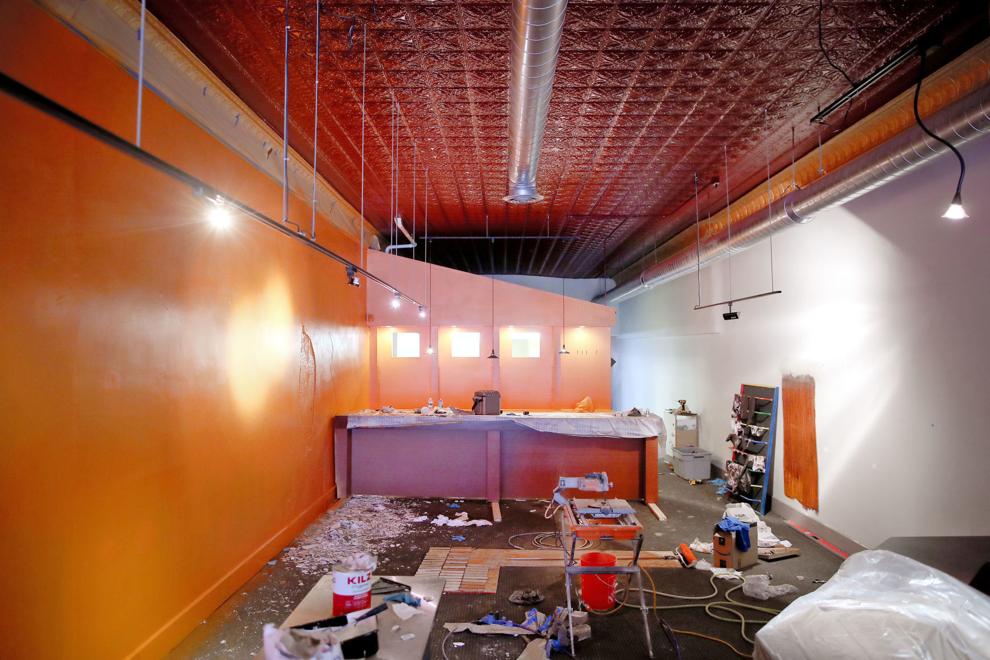 Without knowing what the second summer of the pandemic will spell for restaurants, Hudec is contemplating options, which might include conversion of part of the front façade so it can be opened in nice weather.
And he has eyed the storefront's flat roof, which he thinks might have potential for rooftop dining.
"With all the work that's been done along the riverfront in Janesville's downtown, the surroundings and the view of the Rock River, it's all so great. Maybe rooftop dining could be a success," he said.
Whatever initial shape the Casual Joe's dining experience might take, Hudec said he believes a "blue-collar" barbecue restaurant will strike a chord with Janesville's dining crowd.
He hopes to capture growing foot traffic along the riverfront and build a bigger name for his barbecue. He hopes those things happen as people become more comfortable eating inside restaurants—whenever that happens.
Look for the downtown Casual Joe's to open sometime this winter. Hudec said that the grand opening will announce itself with the aroma of smoked, dry-rubbed ribs.
"That's what's different about this type of establishment. It's one of those where you want to come in just because of that barbecue smell," Hudec said. "You're almost inviting people in with the old cartoon smoky finger, just beckoning them in."