The men of a Janesville tank company were among the many thousands of Americans who witnessed the deaths of those we honor this weekend.
The horror stayed with these World War II soldiers, sometimes so strongly that it warped their spirits.
Such was Forrest Knox, one of the Janesville 99, as we now call the men of Company A.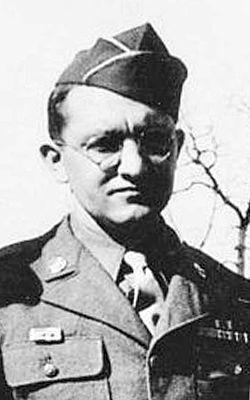 "He was post-traumatic syndrome before they had a good name for it," said one of his six children, John Knox.
Forrest could be cruel, and he drank, said John, one of two descendants of the 99 who will speak Sunday at the monument at the Corn Exchange in downtown Janesville.
"There was good days and bad days, but when they were bad days, they were really bad days," John said.
"Neighbors would tell me after he would yell at me that he was just crazy from the war, that he'd be OK tomorrow," John said.
"My father used to beat my mother," John recalled. "It was a difficult childhood."
The couple divorced. Forrest later remarried. John and his older sister were left to care for his younger brother and sister for a time, he said.
Among the demons that haunted Forrest was a belief that U.S. leaders abandoned the troops in the Philippines, leading to the surrender of thousands of them to the Japanese followed by years of horror as prisoners.
"He was convinced they were sent there to get captured because they never sent them any supplies after they landed," John said. "That's why he felt betrayed, that in his mind he got left out there to be captured. Maybe he's right."
Others have said the military couldn't get supplies across the ocean after Pearl Harbor.
Despite those feelings, Forrest would dress in his uniform and march in parades each year, John said.
John knows his father suffered so much more than he did. So did Dale Lawton, another of the 99.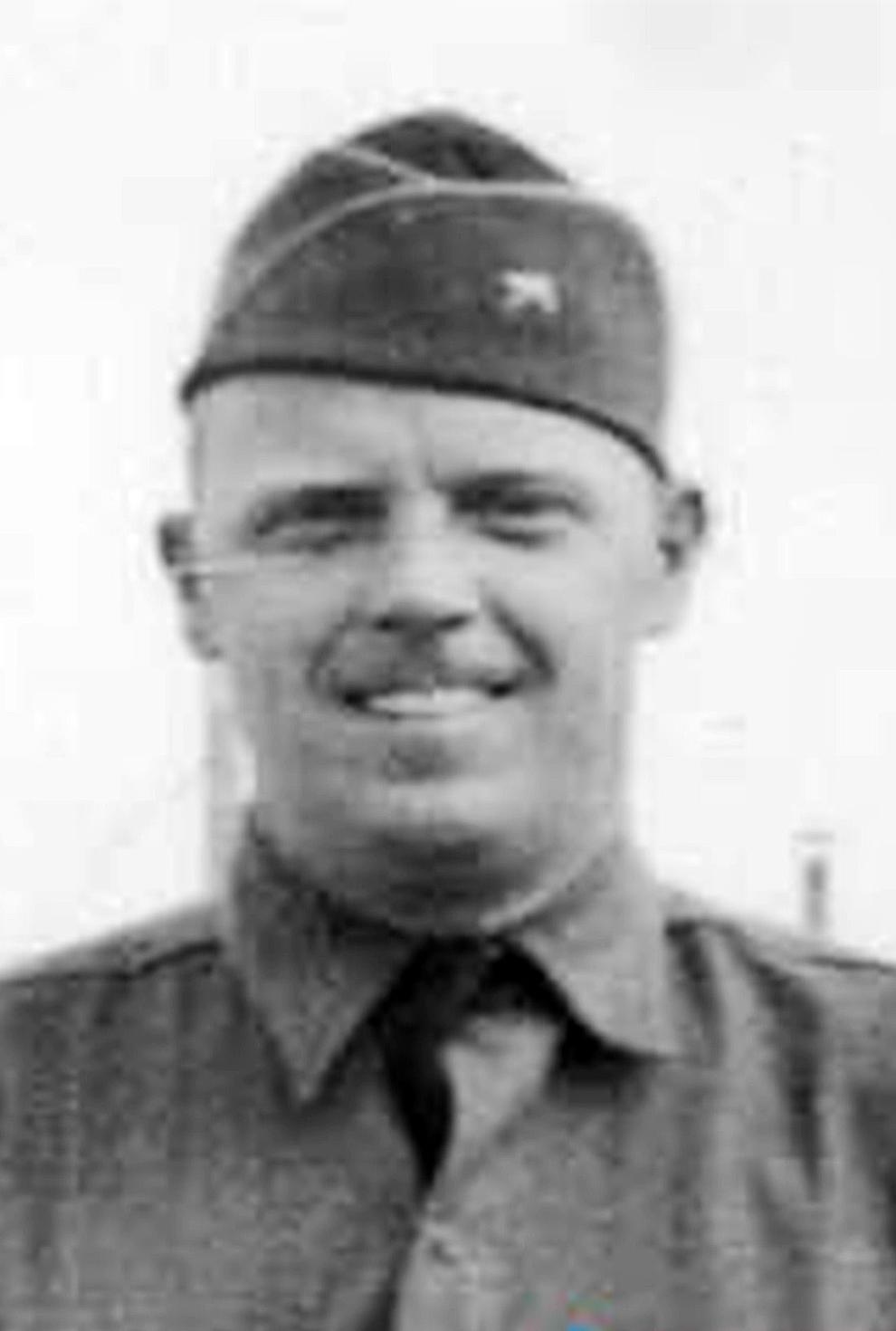 Lawton's grandson Brian Lawton will also speak at Sunday's event.
Forrest and Dale lived through the second Japanese attack of World War II. Ten hours after Pearl Harbor, they were guarding Clark Field in the Philippines when Japanese planes bombed it.
"The soldiers watched as the dead, dying and wounded were hauled to the hospital on bomb racks, trucks and anything that could carry the wounded," according to the Bataan Project history website.
They battled Japanese troops for weeks before joining the rest of the U.S. and Filipino forces on the Bataan Peninsula on Jan. 7, 1942. Many were already suffering from tropical diseases and were on half rations when their commanders surrendered April 9.
The surrender of 66,000 Filipino and 12,000 U.S. troops is thought to be the biggest U.S. surrender since the Battle of Harpers Ferry in the Civil War.
"They were down to their last case of bullets and no food when they surrendered," said John, who often heard the stories from his father.
The men of Company A began the infamous Bataan Death March on April 11. The soldiers were forced to march more than 60 miles to POW camps with little food or water.
Those who stopped to drink along the way were bayonetted or shot. Those out of their minds with disease who strayed from the column were killed, too.
The POWs were starved and received little medical treatment at the filthy, crowded camps.
"Each morning, the bodies of the dead were found all over the camp and were carried to the hospital," according to the Bataan Project.
Dale and Forrest both eventually ended up at a camp near Cabanatuan City, where Dale came down with malaria and beriberi. He remained at the camp until it was liberated by U.S. forces on Jan. 31, 1945.
Forrest was with a group of Americans placed on ships in October 1944 and moved to Formosa, now known as Taiwan, to work in the fields. Another ship took them to Japan in January 1945. Conditions on the ships and the camps in Japan were miserable. Men died regularly. Forrest's prison camp in Japan was liberated by U.S. troops on Sept. 4, 1945.
Forrest spent about a year in a hospital as doctors worked to cure his hookworm before he returned to Janesville and got married.
Forrest battled the Veterans Administration with the determination that kept him alive as a prisoner, John said. He had a 20% disability rating but believed he deserved more.
In his last few years, he told his story to the authors of two books. Knowing that the story would not be forgotten made a difference.
"His last two years, he was OK with everything. He quit drinking. He was excited about his woodworking projects," John said. "He was finally at peace."
Lawton returned home, married, had three children and returned to work at the General Motors plant. He also served on the Janesville City Council. He was considered legally blind as a result of his POW experiences. He died in 1967.
Brian never knew his grandfather, but he feels a legacy from the Janesville 99, their commitment to country and family, and the strength they displayed at not giving up all hope during their cruel captivity.
Brian teaches his children to be grateful for that generation, and he keeps knowledge of the suffering they endured alive and how it affected wives and children, and the memory of so many who didn't return.
"To me it's a legacy of values, and that's what I've been reflecting on as I prepare the message for that day," Brian said.
Forrest's grandson Steve, of Janesville, also keeps the memories alive. His daughter Lauren has played taps for past ceremonies, and in 2019 she had the honor of affixing a new barrel to the model tank atop the Janesville monument that commemorates the tank company's service after it was vandalized.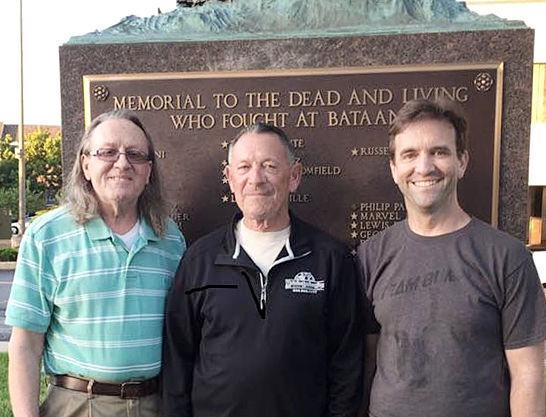 Steve said he didn't know the story well until 10 to 15 years ago. Now, he helps organize the annual tribute.
"I have an appreciation for the household that my dad and aunts and uncles grew up in," Steve said, "and I am so thankful for what I have."