As union workers at Janesville's Hufcor plant face losing their jobs to Mexico, one lawmaker is taking a stand against corporate private equity owners that drive such decisions.
On Wednesday, U.S. Sen. Tammy Baldwin met at the labor temple on Janesville's south side with several Hufcor workers tasked with negotiating for the Industrial Division of the Communication Workers of America Local 84811, the union that represents most of the 175-some employees who work at moveable wall and door systems maker Hufcor off Kennedy Road in Janesville.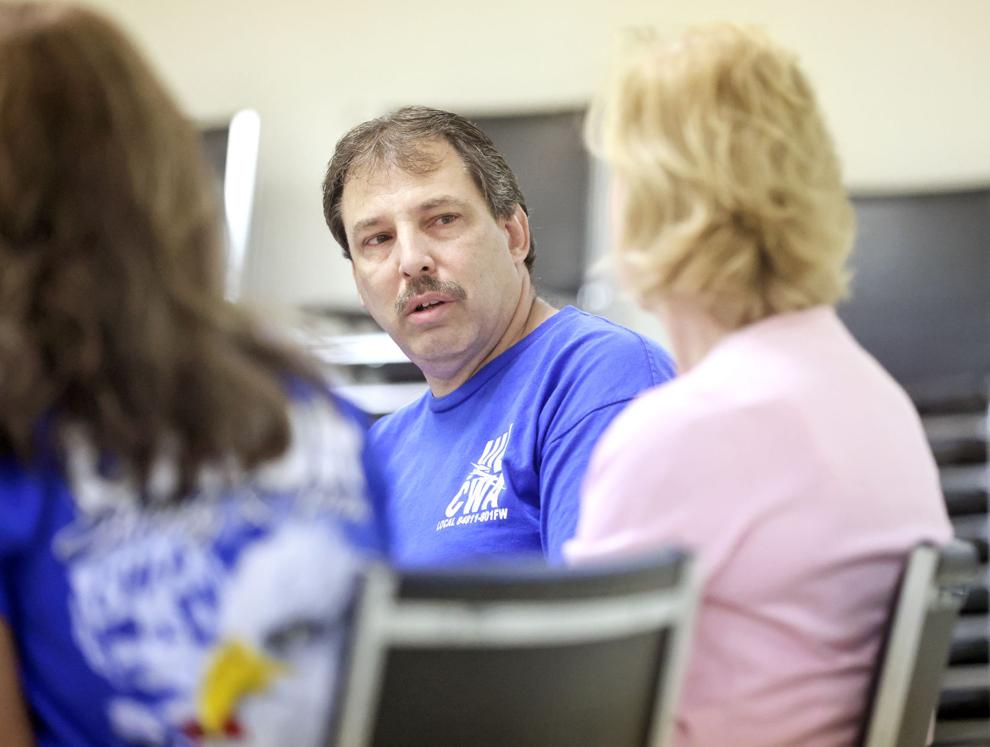 The workers face a shutdown of the Janesville plant that would send manufacturing to Monterrey, Mexico later this year, union and equity firm officials have said.
OpenGate Capital, a private equity firm that bought out Hufcor from a former owner in 2017, announced in May that it intends to start layoffs as early as August in a plan to idle Hufcor's manufacturing plant, blaming a downturn during the pandemic and an aging plant in Janesville.
Hufcor is one company in Los Angeles-based OpenGate's larger portfolio of investments it owns.
A move to Mexico would transfer all of Hufcor's manufacturing operations outside the U.S., and it would end a 120-year run of manufacturing in Janesville by Hufcor. It's left dozens of local union members at Hufcor wondering how much longer they might have a job at the plant. Some members say they're at loose ends over what employment they might find next.
On Wednesday, some of the union's negotiators told Baldwin that OpenGate hasn't seemed forthcoming with the local union over details of the pending closure.
Baldwin said Wednesday that she is preparing to relaunch a pair of Senate reform bills, one of which would require private equity funds such as OpenGate to take more financial responsibility and incur more risk in the futures of the companies they buy and bundle as investments.
"It's not to say that all private equity is evil or all 'activist' hedge funds are evil. But it seems like too many times they just look at how much money can we suck out of this into our pockets, in our investors pockets, from a distance without any community input," Baldwin told the group of Hufcor workers. "Like, that's the playbook. And it frightens me."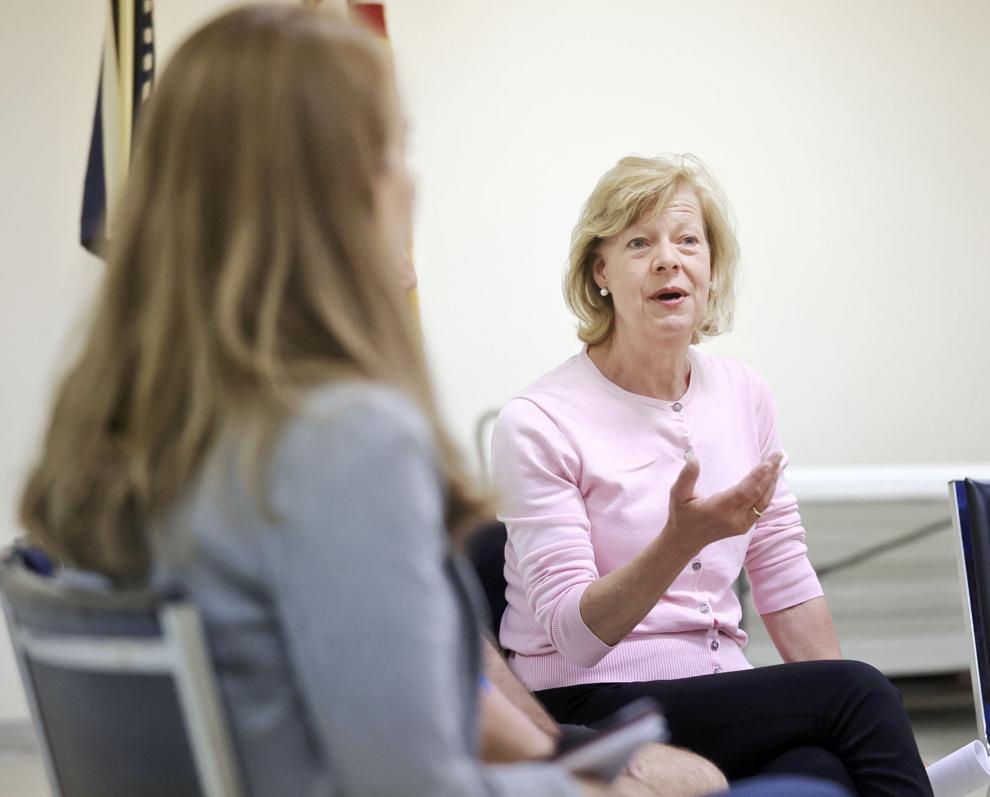 Among other things, the bill would require private equity firms to be more transparent in financial reporting, and it would give employees of private equity-owned companies more rights in cases in which the companies that acquire equity funds go bankrupt or shutter operations.
Baldwin, a Democrat, said she has had bipartisan support for a companion bill that would shift a similar burden onto so-called "activist" hedge funds—Wall Street firms that buy up enormous, controlling interests in publicly traded companies.
Baldwin said she is recrafting the private equity reform bill with co-author Sen. Elizabeth Warren, D-Mass.
The union and other labor activist groups continue to hold public demonstrations outside the plant property on Kennedy Road, including a rally Wednesday afternoon. The groups say they're continuing to try to convince OpenGate to continue manufacturing operations in Janesville.
Baldwin, who spoke with the workers for about an hour Wednesday morning, said she sent a letter a few weeks ago to OpenGate asking pointed questions about the company's plans for Hufcor in Janesville.
Baldwin said she has gotten no response from OpenGate, which she characterized as perhaps unsurprising yet troubling.
Baldwin said she finds OpenGate's track record in Wisconsin troubling, citing OpenGate's abrupt bankruptcy shutdown of Golden Guernsey Dairy in the Milwaukee area in 2013.
At that time, OpenGate locked workers out of the plant, and it wasn't until years later that the company payed out severance to the dairy workers laid off in the closure.
OpenGate said in a May layoff notice, filed as is required under state and federal labor law, that it plans to idle manufacturing in Janesville. The company in that notice and in a written statement to a Gazette reporter blamed the closure on a downturn in the market during the COVID-19 pandemic.
The pandemic hit hard the hotel and hospitality industry—the main sectors for which Hufcor supplies movable door and partition systems that it makes in Janesville.
OpenGate also said in its layoff notice and its statement to the press that the 40-year-old, 100,000-square-foot Janesville plant is showing its age.
Hufcor leases the plant property. Last year the owner sold the property to the local real estate holding company Badger Property Investors for $7.9 million, according to a 2020 announcement by a commercial broker involved in the sale.
Mike Gackstatter, a 32-year veteran line worker at the Hufcor plant and one of the union's local bargaining officials, said last year that OpenGate began sending in an executive team to take notes on all the manufacturing processes at the plant.
Gackstatter said OpenGate has not reinvested in upgrades that might make the plant more efficient. Instead, he said, the company is opting to move manufacturing to a plant in Mexico that Gackstatter said likely will need to be refitted with new equipment.
Gackstatter indicated there has been some indication that some workers might continue to have jobs at the plant until later this fall, but he said there has been little clarity given by OpenGate on an exact date when the plant might go idle or over possible terms of severance if the plant does close.
In his personal life, Gackstatter is trying to figure out how to continue to bankroll his 22-year-old daughter's college education.
"I feel like my daughter is getting the real raw end of the deal here," he said.