Kelly Wilson takes comfort in one true and powerful memory of her husband, James Arlen Wilson Jr., lovingly known as Jimmy.
Kelly is walking down the aisle of Janesville's Church of Christ on her wedding day, Aug. 6, 1994.
She locks eyes with Jimmy, standing at the altar in his white tuxedo with tails and a flashy red vest with matching bow tie.
"The smile on his face is a memory I will always keep," Kelly said between tears. "Jimmy was my world. He was my best friend."
Fifty-year-old Jimmy died April 13 at his Janesville home. He most recently worked in maintenance at Garden Court Apartments.
Friends and family agree that the greatest joy of his life was marrying Kelly more than 25 years ago.
At age 24, Jimmy—a man with Down syndrome and a fierce trust in God—overcame obstacle after obstacle to take his place at the altar.
His mother, Jan Ripp Scott, remembers all the naysayers, beginning with Jimmy's birth at the hospital.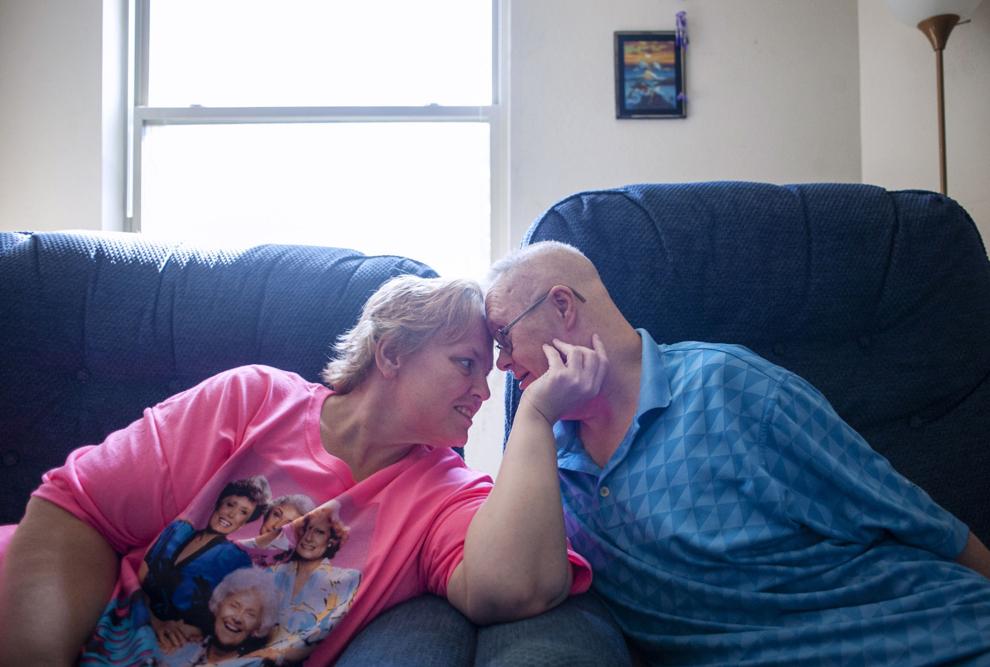 "They wanted me to put him in an institution," Ripp Scott said. "The doctor said Jimmy would be a nuisance to my life. Those were the exact words he used. I screamed at him to get out of my room and to never come back."
From that point on, Ripp Scott embraced a favorite Scripture: "I can do all things through Christ who strengthens me."
"I quoted that over Jimmy every day," she said. "When people told him he couldn't do something, I told him, 'Yes you can.'"
At age 3, her child needed open heart surgery to fix three holes in his heart.
Doctors told Ripp Scott he would not live beyond age 9.
"Anything past 12 would be a miracle," she recalled.
But on his wedding day, Jimmy's heart beat firmly in love. He had stared at Kelly's photos on his bedroom wall night after night before falling asleep. He had prayed often and hard with his mother for Kelly to become his wife.
Jimmy and his bride-to-be asked several pastors to marry them before they finally found one who agreed.
Some doubted if Jimmy could be a good husband, but Kelly knew from the start that they would be together until death.
"We were always there for each other," Kelly said. "Jimmy helped me through so much. When I was depressed, he was there. When I was down about myself, he was there, even when I weighed 550 pounds. He loved me no matter what."
Years after the couple married, they eagerly shared each other's space, much like newlyweds. One of Jimmy's favorite things was to hug Kelly and to proclaim to anyone listening: "That's my wife!"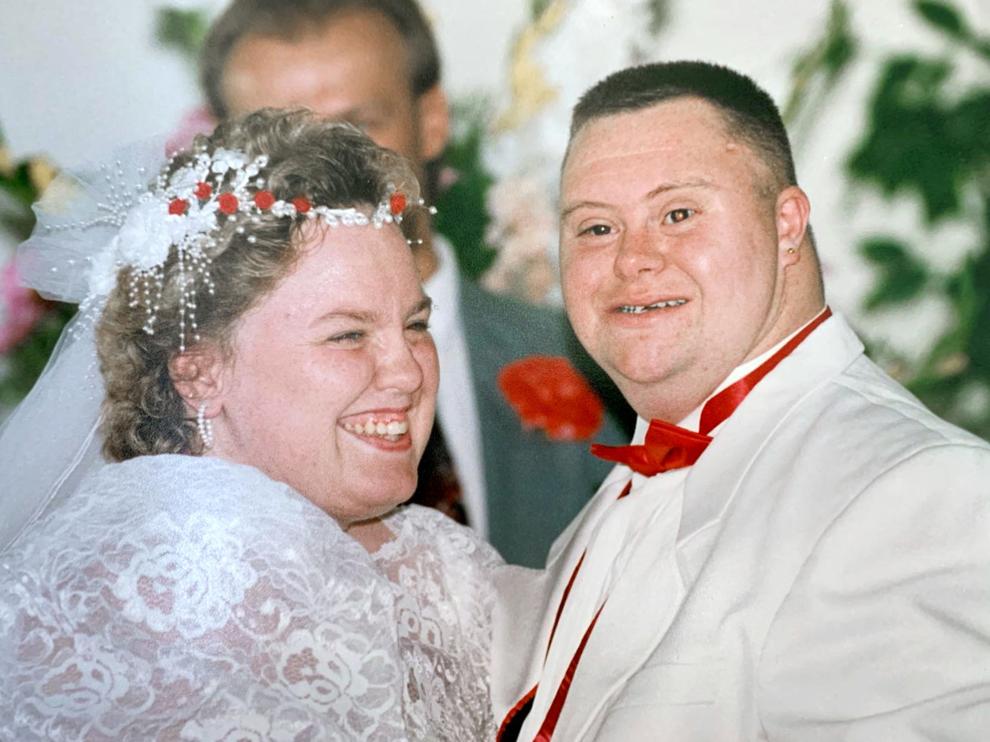 Rick Bailey, pastor at Calvary Tabernacle in Beloit where Jimmy and Kelly have attended church, called their marriage "quite an accomplishment in today's world."
"Their love for one another was deep," Bailey said. "They definitely had a lasting impact on others, as well. They showed that, in the midst of difficult and challenging times, people who are in love can make it."
Jimmy met Kelly in a church youth group when the two were teenagers, and he knew right away that she was the one.
"He came home from church that night and said, 'Mama, I found my wife,'" Jan recalled.
Jimmy loved going to church.
At Calvary Tabernacle, he often clapped his hands and lifted them high during worship.
"We are a Pentecostal church, so our worship is expressive," Pastor Bailey said. "Jimmy often stood near the front of the church. There was something inside him like a magnet that drew him to the front. He taught us a number of different lessons, including the value of worship."
Jimmy also taught by example the power of forgiveness.
If people made negative comments about him, Jimmy never let it bother him, said his niece LaShanda Dykeman.
Instead, he responded with love.
"His strength, dignity and love was always there," Dykeman said. "He didn't judge people. No matter what was going on, he would tell Kelly, 'I love you.'"
Dykeman called Jimmy her "go-to" on a bad day.
"If my day wasn't going OK, he would make it OK," she said. "He was my buddy. He had a big impact on my children. If my son said he couldn't do something, Jimmy would say, 'You can do it.'"
"I believe Jimmy was a legend, and his legacy will live on because that man created miracles."
Geri Flood, Jimmy's sister-in-law, said Jimmy had a way of bringing joy and love to everyone.
"No one will ever forget that man," she said. "He was so special."
In her last words to Jimmy, Geri promised to make sure that Kelly would be OK.
"They had unconditional love," Geri said. "They were meant to be."