After two straight summers of intense heat and an onslaught of rain, Drew Ten Eyck appreciated a cooler, drier summer this year.
Ten Eyck owns Ten Eyck Orchard, the sixth-generation apple orchard at W968 Highway 11 and 81, Brodhead, along with his father, Ron. The orchard is in its 181st year.
This year's crop of apples, which is spread over more than 40 acres, is the best Ten Eyck has seen in years. That's good, he said, because the orchard expects increased demand from the public this year.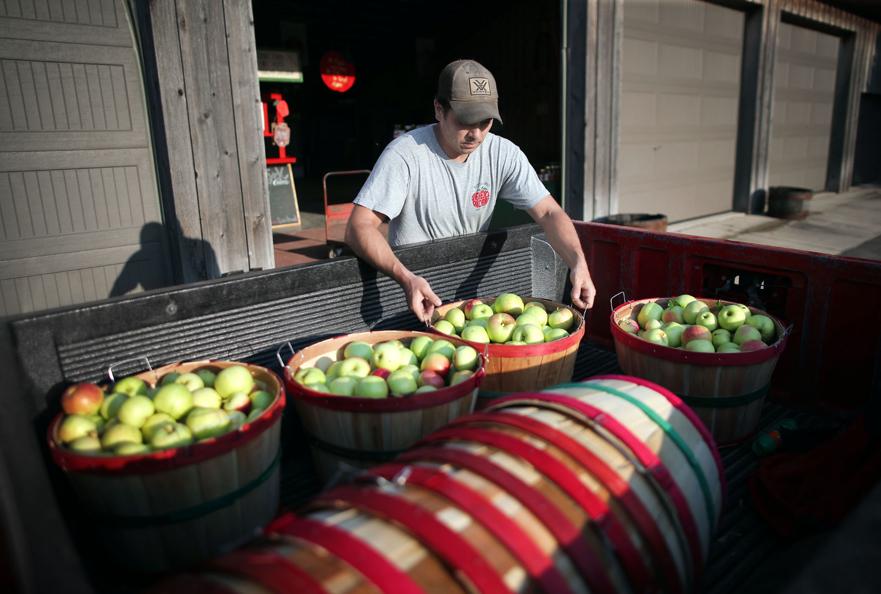 "This is probably the nicest crop we've had in the last four years," he said during an interview Friday.
Too much moisture or humidity can cause fungal issues for trees. Ten Eyck said rain in the next few days would be helpful considering the recent dry spell, but the orchard will have plenty of apples for picking, caramelizing and eating this fall.
"It has been looking really good up until now. I really do hope we get a little bit of rain, but compared to the last two years, which were incredibly wet … it's been beautiful this year," he said.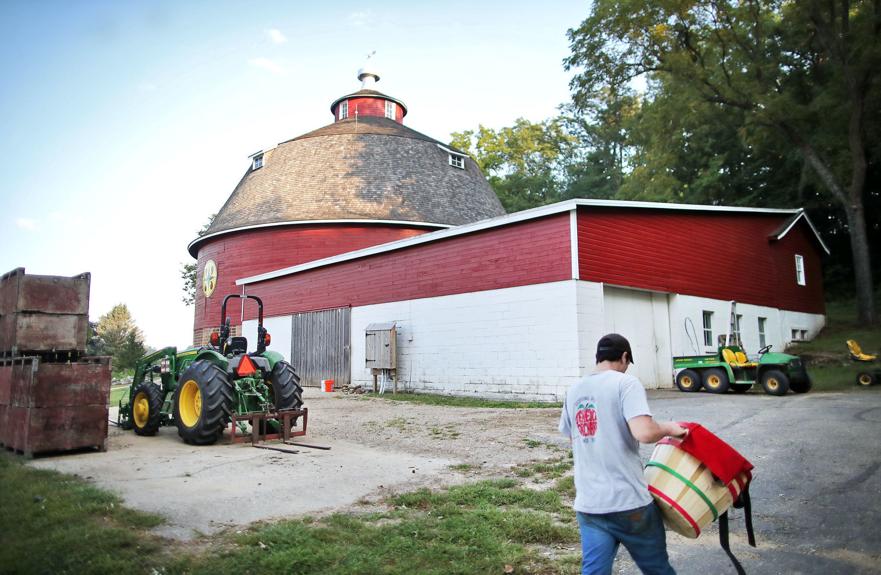 The orchard, open from 9 a.m. to 5 p.m. every day, has been in the family since 1839 and grows a variety of fruit, including pears, plums, cherries and 65 varieties of apples. It also offers other edibles such as doughnuts, pies, caramel apples and homemade honey.
Since it opened Aug. 21, the orchard has seen a larger number of visitors than usual. Ten Eyck said a lack of fun activities for families to do during the pandemic could be partly to blame.
"People are looking for something to do and want to be outside, so I think we're going to be very busy because there's more people out who might usually be at the movies," he said. "They're looking for things to do."
Apples currently available at the orchard include Zestar—dubbed an "early version of the Honeycrisp" by Ten Eyck—along with Ginger Gold, Paula Red, Akane, Burgundy and Wealthy apples, which are widely used for cooking.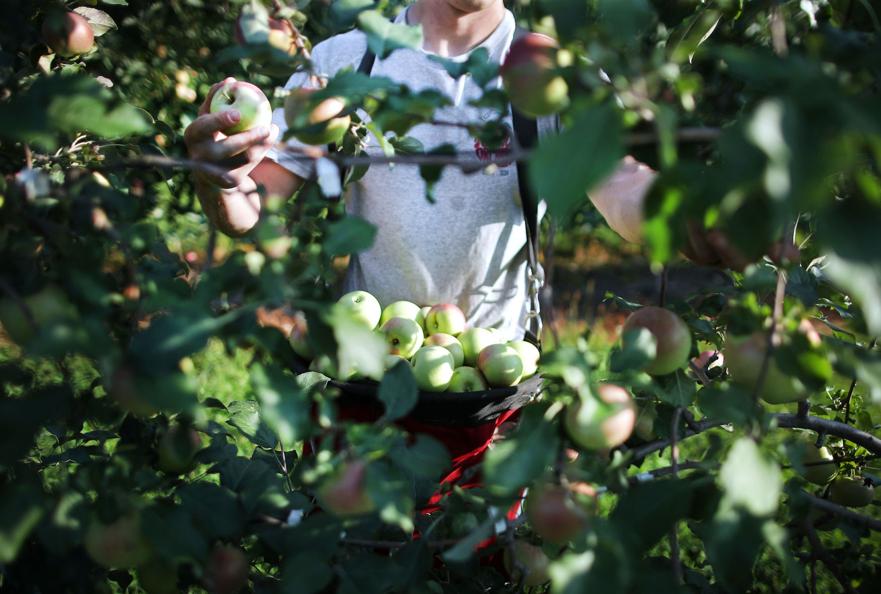 The popular Honeycrisp apples should be ready around Labor Day weekend, Ten Eyck said.
The orchard's smaller size has made planning for COVID-19 a bit easier, Ten Eyck said. Traffic lanes have been installed in the barns to guide shoppers, and all employees wear masks.
Ten Eyck said people can go out in the orchard and pick their own apples to ensure social distancing, and the corn maze has been a big hit for outdoor, social-distanced fun.
Despite the pandemic-related changes, the apples look good and business is brisk, he said.
"We're seeing all kinds of people who are out and about. Some people call ahead, and we take their order over the phone and put them in their car and they leave. Others walk in like it's a normal year," Ten Eyck said. "We're going to have really good products this year, so we're excited."