JANESVILLE
Take a group of seniors. Add several sheets of ice.
Now have those seniors jog up and down the ice in slippery-soled shoes.
That seems like a formula for disaster, but it isn't in this case. It's the United States Senior Men's Curling Association championship, and it's already underway in Janesville and Madison.
From Thursday through Sunday, 64 teams from 11 states will compete at the Blackhawk Curling Club on Janesville's Rock County 4-H Fairgrounds and at the Madison Curling Club in MacFarland.
The teams are split into three divisions: seniors, with players at least 55 years old; super seniors, with players at least 63 years old; and masters, with players at least 68 years old.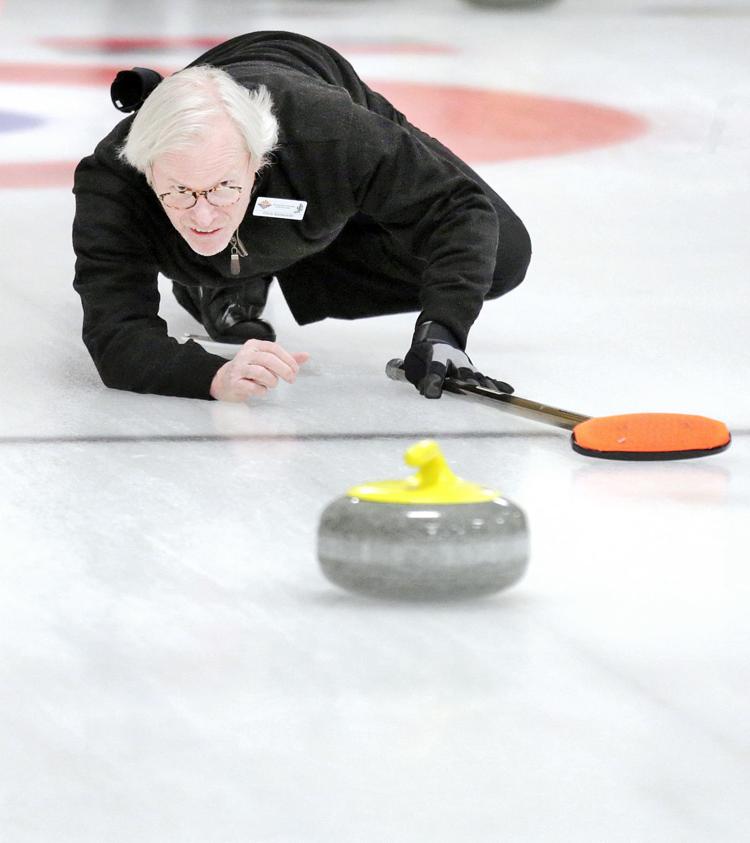 Each curling team has four players. The team leader, or skip, stands at the end of a 150-foot sheet of ice and calls the game, telling his teammates where to place their curling stones in the target area, or "house."
Curling has been compared to shuffleboard, but it's more like chess on ice. The skip must be able to think several moves ahead and try to anticipate how his opponents might respond.
As one team member delivers—or "throws"—a stone, two of his teammates serve as sweepers. They sweep their brooms back and forth in front of the stone to either keep it on a certain path or coax it to travel farther.
Many players in the championship have been curling for three, four and five decades. Sliding down the ice on one foot to consult with a teammate or follow a stone to the house is no big deal.
John Stolp, 72, started playing in high school. That was in 1963, and the Wisconsin Interscholastic Athletic Association had just added several new sports, including curling.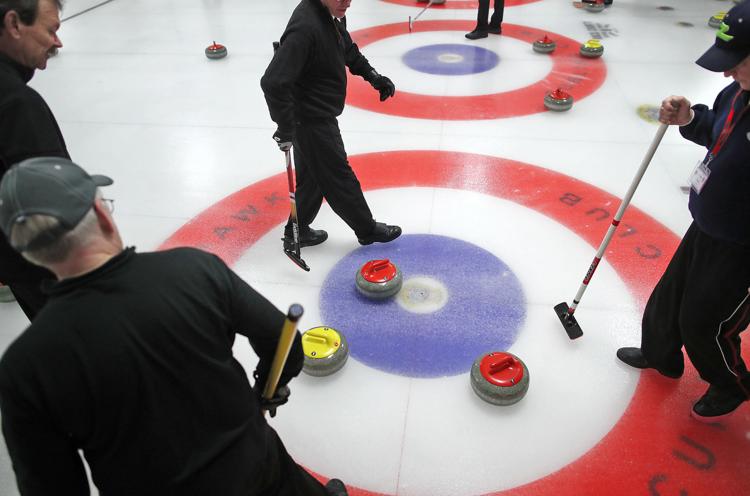 "I was in golf and in tennis, and I just added curling," Stolp said.
The owner of the Eau Claire Golf Course was a curler, and he taught Stolp how to curl.
Stolp became so addicted to the sport that he once went to 14 weekend tournaments—called bonspiels—in a row.
The last time he played in Janesville was in 1969.
Stolp and his fellow curlers love being on the ice, but there's more to the sport than that.
After each game, teams sit down and "stack the brooms," meaning they eat, drink and socialize.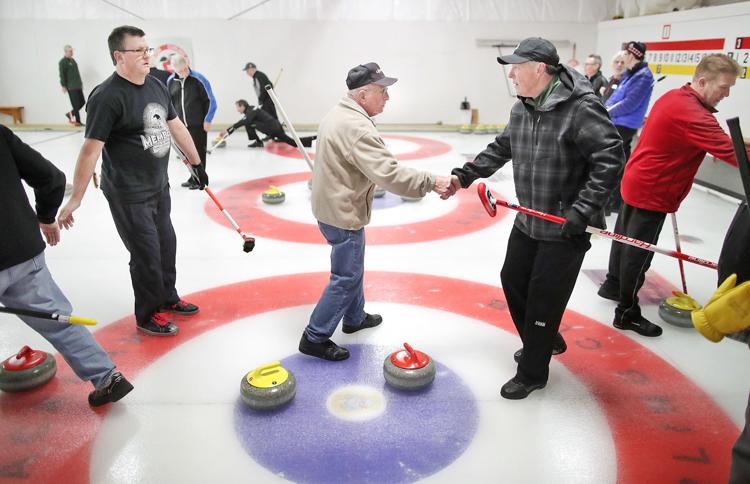 Asked what he liked best about the game, Stolp said, "It's the friendships that you make."
Stolp visits the Canadian city of Winnipeg every year with a group of curlers from St. Paul, Minnesota. He travels to other bonspiels with other friends, and everywhere he goes, he sees familiar faces.
Ron Boehmer, 67, of Detroit started his career on the ice as a hockey player. As he got older, the aches and pains began to take their toll, and his doctor recommended he give up hockey.
So curling it was.
He and his teammates were busy stacking brooms with their opponents Thursday afternoon. When asked what he liked best about curling, he gestured to his fellow players.
"It's all this around this table," Boehmer said.
The men also appreciate that it's a game they can play as they get older.
The oldest curler in Senior Nationals is 89 years old. The oldest team, which hails from the Medford Curling Club, averages 84.9 years old.
The youngest team is from Janesville's Blackhawk Curling Club, and members average just 57.9 years old. That makes them mere whippersnappers.