The crown jewel of the Rock County Historical Society, a 163-year-old Italianate mansion, will overlook a rummage sale Saturday in an effort to keep the lights and heat on this winter.
The organization, which runs the Lincoln-Tallman House attraction, is in "precarious" financial straits and might face a temporary shutdown, Executive Director Tim Maahs said.
The money problems stem from the social limitations of the coronavirus.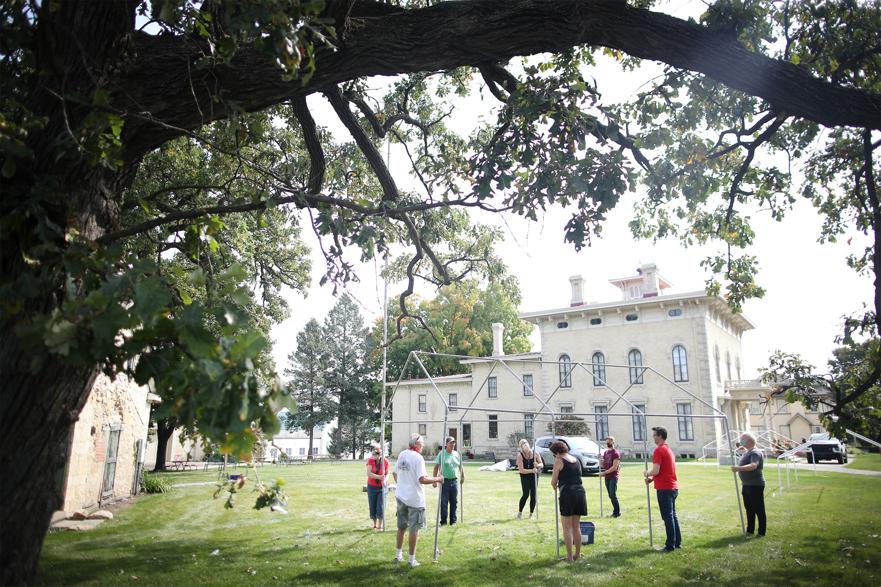 Schools canceled their student tours, which would have brought in $12,000 to $15,000.
The society had to cancel fundraisers. Those events would have brought in about $200,000, Maahs said.
That's a big bite out of an operating budget that was about $600,000 last year. The society has furloughed its two full-time, two permanent part-time and two seasonal part-time workers. Some are now donating their time, Maahs said.
Most of the 200 volunteers are no longer working, and that includes research services, he said.
Maahs continues to receive a salary, reduced by 25%. He said he would be uncomfortable revealing what he earns. No employee receives any benefits aside from vacations, he said.
Maahs said the organization has come up with new ways to raise money, including the yard sale.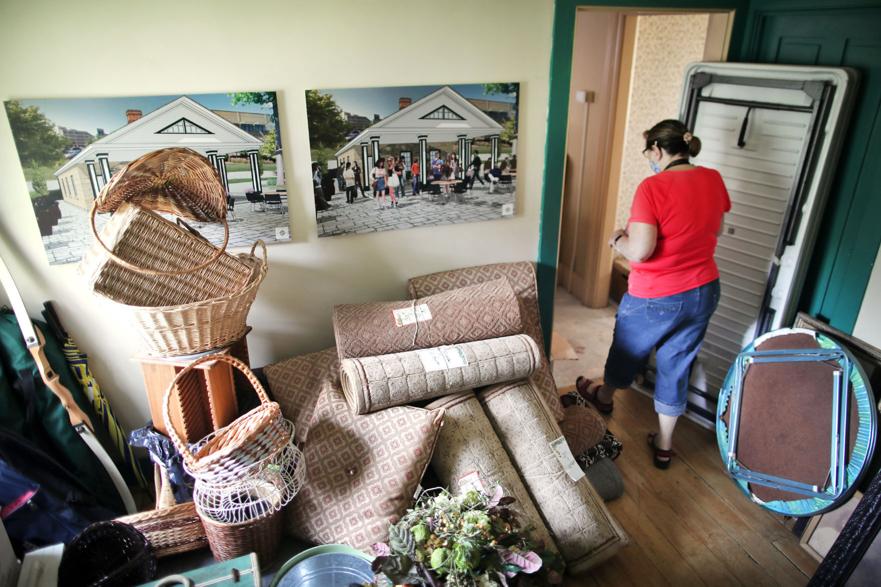 Other fundraising innovations include a series of "Artrageous" events. Local artists sell their wares, musicians play, and a food truck and drinks are available on the grounds, where people can maintain their virus-safe distances.
The Artrageous idea sprang from one of the summer cancellations, the annual Tallman Arts Festival. Maahs said the new series gives the artists an outlet they lost to the pandemic and an income to the society. No entry fee is charged. Maahs said he didn't think that would be appropriate during this stressful time.
Maahs said he hopes the yard sale will keep the lights on until the spring.
He has heard of other historical societies closing.
"We won't let that happen here," Maahs said. "It may be dormant for some time."
That means closing for months if enough money can't be raised. A skeletal staff would keep the buildings safe and bills paid. Tours and research services would end.
"If we're not able to get some more grant funding or COVID-response funding, there's a high likelihood that could happen," Maahs said.
The society continues to earn money from tours, but the demand has slowed to a trickle because of the pandemic. All tours are now appointment-only.
That's a shame because a recent grant paid for restoring some Tallman House rooms, and items long held in storage are now on display, Maahs said.
Some who have taken tours have remarked that it's like seeing rooms that the family vacated minutes ago, he said.
Maahs said he is hearing comments comparing the Tallman House favorably to Milwaukee's Pabst Mansion.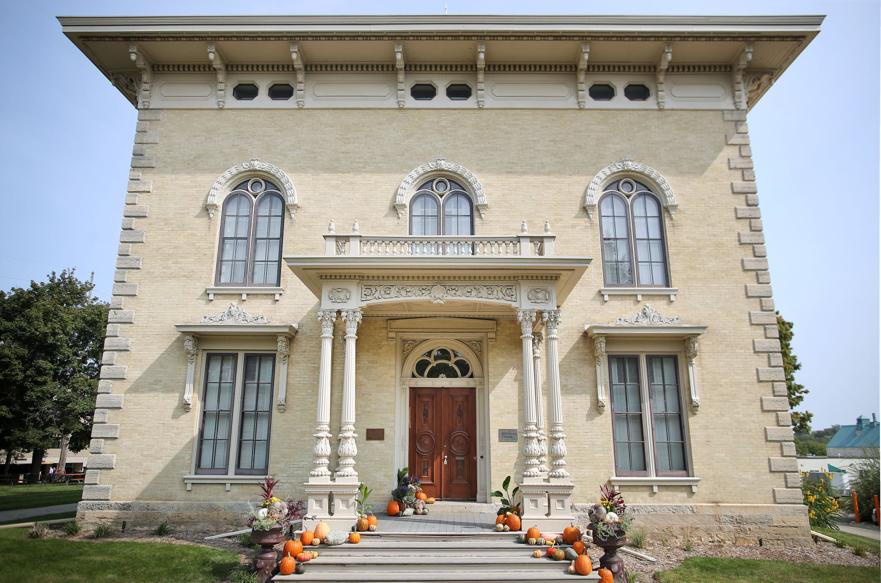 A similar situation is happening with the Helen Jeffris Wood Museum Center next door to the Tallman House.
Staff members and summer interns have expanded exhibits to offer more of a museum experience. That includes bringing about 2,500 items out of storage. Some of those haven't been seen in years, and some never, Maahs said.
The museum center, once free, now charges a $10 admission fee.
The improvements and changes in fundraising events are key to new ways of running the society in the pandemic era and beyond, Maahs said. But he doesn't expect much change in coronavirus restrictions until this time next year.
"We're hoping we can find some grant sources that will help us continue that work so in the post-pandemic world this is a regional—and even farther—attraction," Maahs said.