JANESVILLE
If you already have a passport, you're in luck.
If you don't, prepare to start gathering documents.
On Oct. 1, anyone who wants to board an airline flight or enter a federal building or military base will need a passport or a Real ID.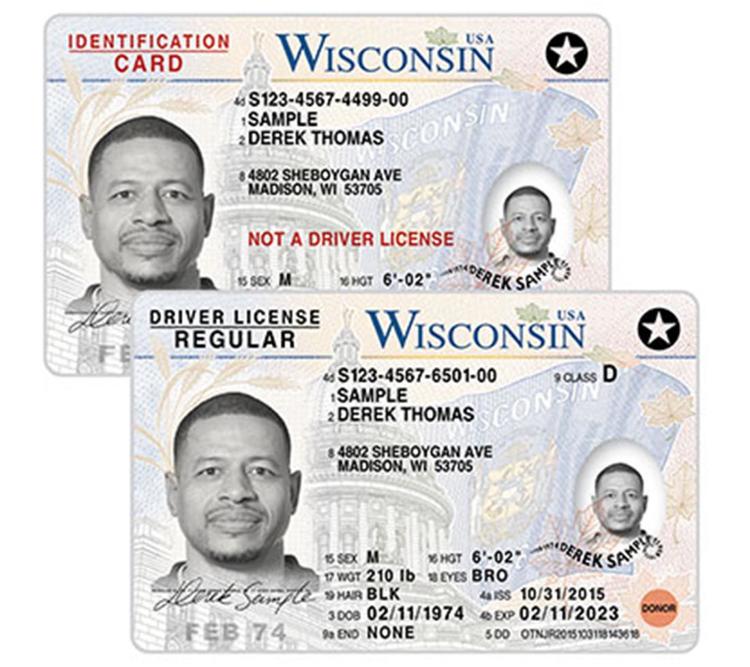 You shouldn't wait until the last minute to get one. Why? Because everyone else will, and that means you'll end up in the longest line ever at the state Division of Motor Vehicles office. That wait is in addition to the time it will take to find documents such as your Social Security card and a certified copy of your birth certificate.
What's this about?
The Real ID Act was part of HR 1268, Emergency Supplemental Appropriations Act for Defense, the Global War on Terror and Tsunami Relief, 2005. The idea was to set minimum standards for sources of identification such as driver's licenses. When ID holders go through airport security, the guards know they've been vetted.
Why now?
Most states already have implemented the Real ID system, said Leslie Kopke, a travel agent at Travel Scope, 425 E. Milwaukee St., Janesville. Wisconsin received an extension.
How do I get a Real ID?
Through the state Division of Motor Vehicles. You'll need proof of your name, date of birth, legal presence in the U.S., identity, name change, Social Security number and address.
The DMV has an extensive list of documents that can be used to prove your identity at wisconsindot.gov/Pages/dmv/license-drvs/how-to-apply/realid.aspx.
The basics include:
A passport, which meets most requirements. Without one, you'll need a certified copy of your birth certificate. Photocopies are not allowed. You can get your birth certificate at the register of deeds office in the county of your birth. You also can go to the Rock County Register of Deeds' website and use VitalChek to get your documents from another state. The fee ranges from $20 to $40.
A Social Security card. A photocopy of the card isn't acceptable, but a W-2 form, pay stub or paycheck with your Social Security number on it also works. To apply for a new card, go to ssa.gov/myaccount/replacement-card.html or visit your local Social Security office. The Janesville office is located at 222 N. Academy St.
Your address. The DMV accepted a Gazette reporter's driver's license and passport as proof. The DMV's website suggests a paycheck or pay stub, a utility bill, a valid Wisconsin hunting or fishing license, or a bank statement.
Can I do this online?
Allegedly.
In November, the DMV sent out a news release stating, "DMV customers should start online, wisconsindmv.gov/REALID, to prepare the paperwork, make an appointment at the DMV and reduce their time in line."
A Gazette reporter spent about 25 minutes online trying to make an appointment and got nowhere.
At the Janesville office, 645 S. Wright Road, the whole process took about 25 minutes.
Here are some Real ID tips gleaned from clerks:
It takes eight to 10 days to get your Real ID. In the meantime, your old driver's license will be invalid, and you'll need to carry a paper copy of the new one.
The Real ID is not interchangeable with a passport.
A Real ID is not needed for voting. A ordinary driver's license will do the trick.