Even in this pandemic year, some work—road work contracted by the state, for instance—has seemed to roll on uninterrupted.
Now, just one more year of work remains until the expansion of Interstate 90/39 between Beloit and Madison is done.
State Department of Transportation officials say the COVID-19 pandemic has not hampered the state's progress on the 45-mile project. In fact, a DOT project manager and a DOT spokesman both said the $1.2 billion lane expansion project is running on budget and on schedule.
The project is slated to wrap by the end of fall 2021, but most of the long stretches between the state line and Madison will be fully open to traffic in the new three-lane configuration on both the north and southbound lanes.
In fact, DOT project manager Emmanuel Yartey said crews are striping portions of the new surface, a welcome return to a new normal for commuters and travelers of the road that's been torn up for years.
Of course, there is one exception: Lanes of the Interstate's span through Janesville at times will continue to be crimped and switched as crews continue to rebuild the interchanges at Highway 26 and Highway 14 on the city's northeast side.
The half-mile section between the two heavily-used turnoffs is perhaps the trickiest rebuild in the 45-mile expansion, but even that work is running on schedule, the DOT said.
Yartey said that's thanks in part to better construction weather than last year but also because of lighter traffic this spring and summer because of state COVID-19 lockdowns.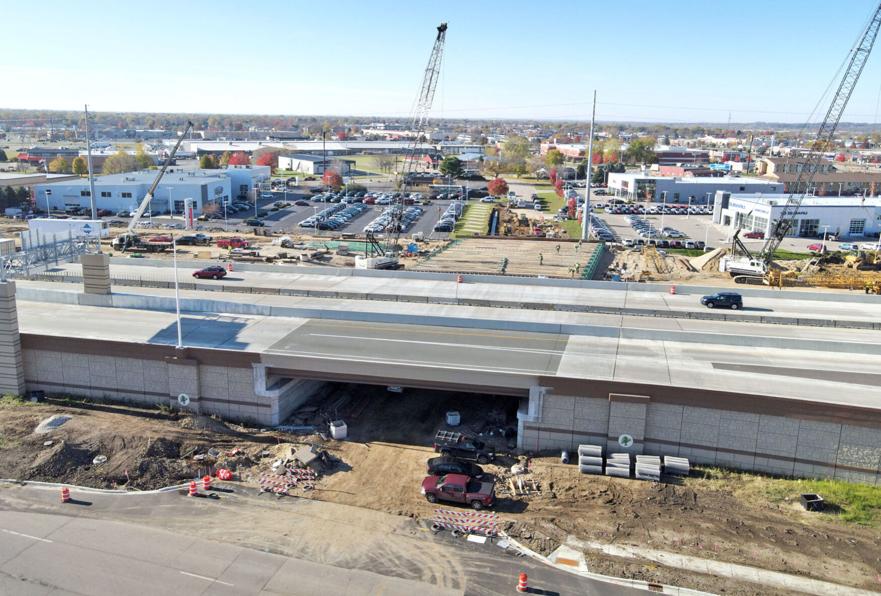 "What we got in our favor was there's a pandemic. There is essential work, but lots of people were not traveling. Our highway traffic volumes dropped in some places by 40% or 50%. When the traffic is not there, we got more leeway to work on projects like the I-90/39 expansion," Yartey said. "So, that helped us a lot."
Continued groundwork on the two Janesville interchanges will continue through winter. The Highway 14 modified diamond pattern interchange and Highway 26 diverging diamond style interchange are slated to open at the end of fall 2021.
Until then, local traffic is in store for intermittent lane shutdowns.
The retail nexus of Highway 26 and Highway 14, Milton Avenue and Humes Road, has seen periods of heavy stop-and-go traffic in the mornings and afternoons as daily commuter traffic locks horns with ongoing work and temporary lane and exit closures.
But later this year, Yartey said, local motorists might begin to notice traffic snarls on the north side begin to ease. That could happen by late November or early December when the DOT opens up the Ryan Road spur, a new road that punches beneath the Interstate and connects to Deerfield Drive.
Yartey said the new road was designed to provide a shortcut for people to reach Deerfield Drive from the west side of the Interstate. An added bonus: Ryan Road will provide an alternate route for local traffic during construction on the interchanges.
"We've considered it crucial to get that Ryan Road completed and open because it'll help with traffic as the rest of the Interstate expansion goes forward in Janesville over the next year," Yartey said.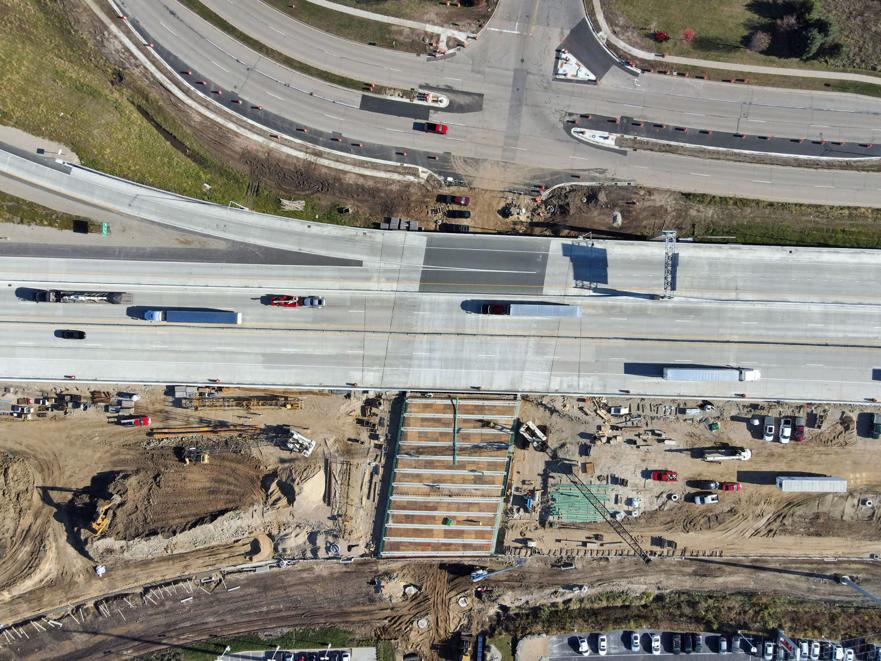 In Beloit, the prospects for a 2021 wrap for the I-90/39 expansion are favorable, too. The new I-43 interchange stands about half completed, a hulking set of skyway curves that right now look more like ancient aqueducts than a road. But Yartey said that construction is on schedule, too.
In Janesville, look for eight lanes free of orange barrels by late fall 2021.
After that, Yartey said, Janesville has one more step: a yearlong rebuild of Humes Road from the Interstate to Milton Avenue.
For the ribbon cutting on the Humes Road stretch, we'll see you in 2022. Weather depending.