JANESVILLE
If you stand quietly at the corner of Main and Milwaukee streets, you can sometimes hear the television at Legends tavern.
It only happens when Green Bay Packers games are on. But during those games, the volume knob is turned far beyond 10—or even 11—to a setting called either "Audiologist's Nightmare" or "Packers Plus."
That's just one reason the bar at 11 N. Main St. is referred to as "Little Lambeau." It's a place for super fans—the kind who stick around even when the score is 27-0 at halftime. The kind who make large batches of mac 'n cheese or chili for complete strangers. The kind who bleed green, gold and whatever color their beer of choice might be.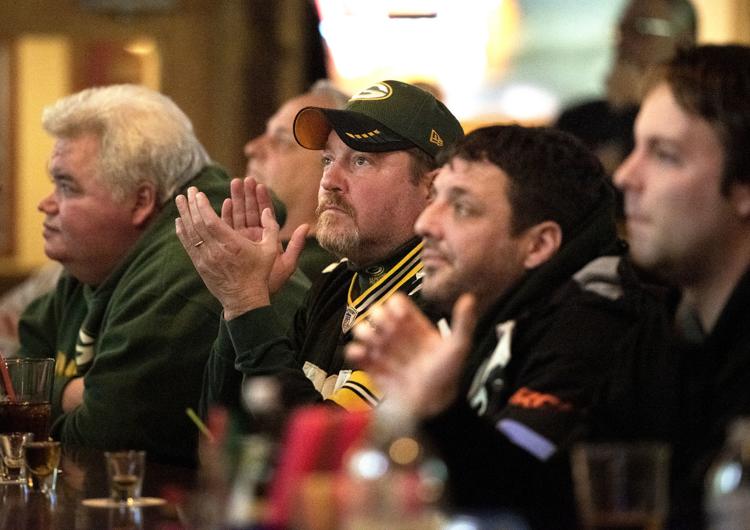 When anything good happens—maybe a first down or a penalty on the other team—the crowd at Legends erupts into applause and hoots. A touchdown results in an explosion of whoops and shouts.
"Sure, people have been in better moods, but it's always like this," bar owner Tim "Milly" Millis said Sunday night. "It's the Packers."
On Sunday night, as the Packers lost 37-20 to the San Francisco 49ers in the NFC Championship game, there wasn't much to be happy about except for the mac 'n cheese and the company of friends. By the end of the second quarter, there were a lot of crossed arms and heavy sighs. People stuck around, but their hearts were heavy.
The third quarter got off to a good start, but the Packers couldn't stop the 49ers' running game. Even a 65-yard reception by Packers wide receiver Davante Adams wasn't enough to lift the mood.
The one person in the bar who was truly happy was the guy in the red shirt—a red 49ers shirt.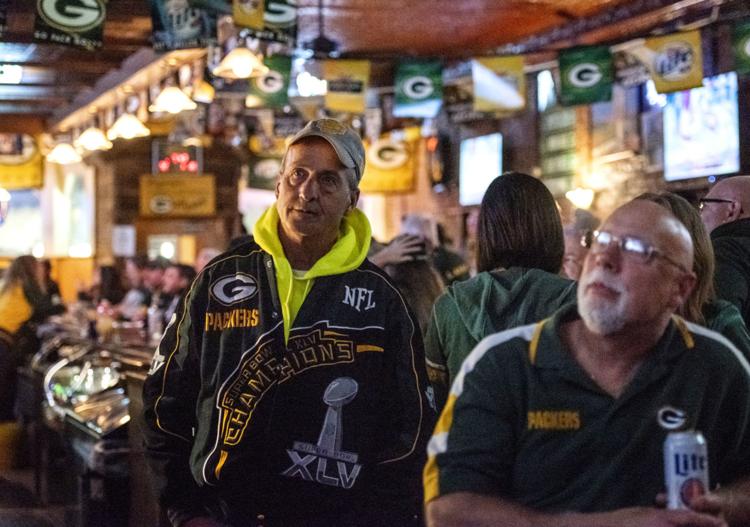 Mike Chareunphasouk of Janesville has been a 49s fan since he was young. No, he didn't have the misfortune of growing up in California. He has spent most of his life here, but his father was a 49ers fan.
"I got my first 49ers jacket when I was 4," he said. "You gotta stick with your team."
Chareunphasouk's friends all were dressed in green and gold. They acknowledged that, despite his taste in football teams, they still loved him.
Somebody got up for a beer. Someone else got up for another trip to the potluck. The Packers converted a first down, and the bar erupted into whooping—with the notable exception of Chareunphasouk.
So, why come to "Little Lambeau" when you're the odd man out?
"Oh, I love Legends," Chareunphasouk said, grinning.