Even though the ongoing pandemic might bring hurdles to new businesses for months—and even as downtown west of the Rock River grinds through its second major street tear-up in two years—there are signs that a bit of momentum could be returning to the area.
Take the planned Wall Street Suites: a 6,000-square-foot set of office suites and a companion drive-thru coffee shop that a set of local developers says could spring up later this year just west of Janesville City Hall.
When the city council this week approved a zoning change and OK'd a $120,000 tax-incentive package along with a transfer of a sliver of city land to help ease the Wall Street Suites into development, the council's approval came with a few wishes of good luck to the developers.
Compared to a downtown hotel buildout or a multimillion dollar public-private investment in a town square that has reshaped Janesville's riverfront, a coffee shop and office project might be considered small scale.
Yet the project marks the first time since 2007—prior to the Great Recession—that any new retail storefronts have been built on the west side of downtown.
City Economic Development Director Gale Price said he thinks that is significant.
Price sees the project as evidence that revitalization that came prior to a pandemic and two full years of near-constant construction along West Milwaukee Street could pick up again.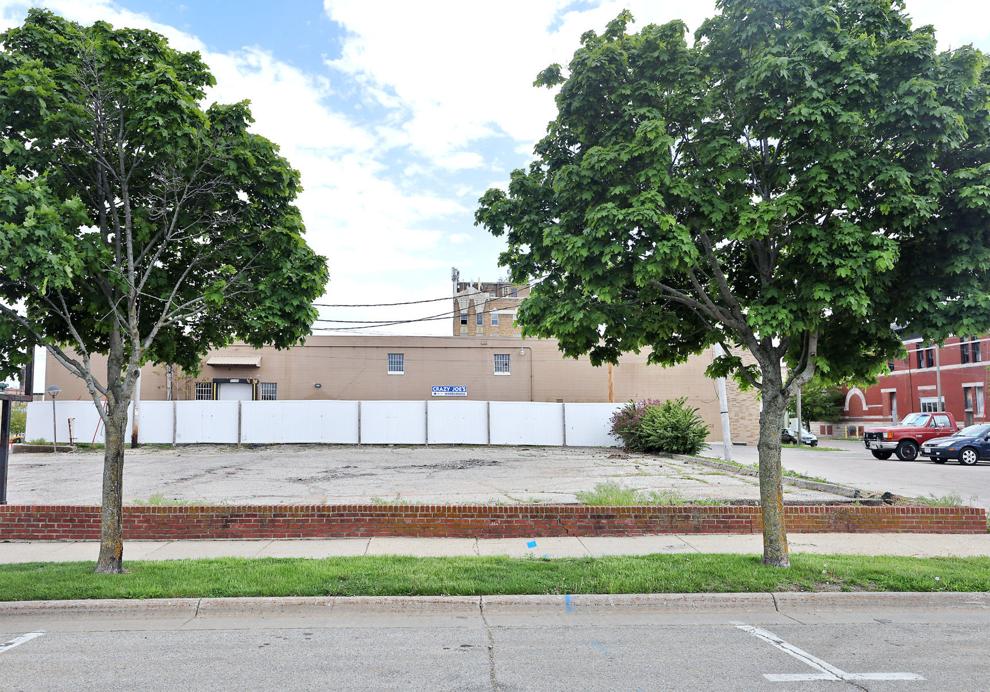 West Milwaukee Street is neck-deep in a full tear-out and rebuild from street surface to sidewalks. That work should wrap up this fall, and some easternmost sections of the thoroughfare will reopen in midsummer, according to project timelines.
Price thinks that as potential investors see downtown re-emerge from heavy street work later this year, interest in projects likely will pick up. Price said a few storefronts along West Milwaukee Street have new tenants, and that could drive some nascent plans for renovations of apartment spaces above them.
But perhaps a bigger driver is the fact that a new apartment complex—River Flats—is completed and is opening now. The apartments, which are just north of the core of downtown, will bring a few hundred new residents downtown. They would be within walking distance of the Wall Street Suites coffee shop.
"The coffee shop, certainly, is indicative of support from the apartments that are coming in. If you didn't have those apartments, would that project happen? Most likely not. You've got to have enough people to drive and walk in as users," Price said. "When you wake on Saturday morning and you decide you want to go out for a cup of coffee, you can walk or just do a short drive."
Another developer is working through plans to convert the six-story Monterey Hotel to apartments.
Price said there are a handful of other projects to convert spaces for three-unit to five-unit upstairs apartments that he thinks could move forward later this year.
"Certainly the pandemic and street project is going to put a pause on for some people pulling the trigger early this year. But certainly later this year, they'll make that leap forward," Price said.