From the outside, the blue three-story fire tower looks clean, tidy and nonthreatening. When in action, however, chaos from all angles comes billowing out in the form of fire and smoke.
Starting next spring, students in the fire protection and emergency medical services programs at Blackhawk Technical College will have access to the state-of-the-art facility located at the college's Public Safety and Transportation Center on County G between Janesville and Beloit.
As part of a $32 million voter-approved referendum passed last November, the fire tower is just one of the many planned additions to Blackhawk Tech's 31-acre training grounds.
According to Liz Paulsen, executive director of marketing and communications at the college, the project was much needed.
"We are hoping it will lift the entire college enrollment with these new facilities and boost the overall appeal," she said.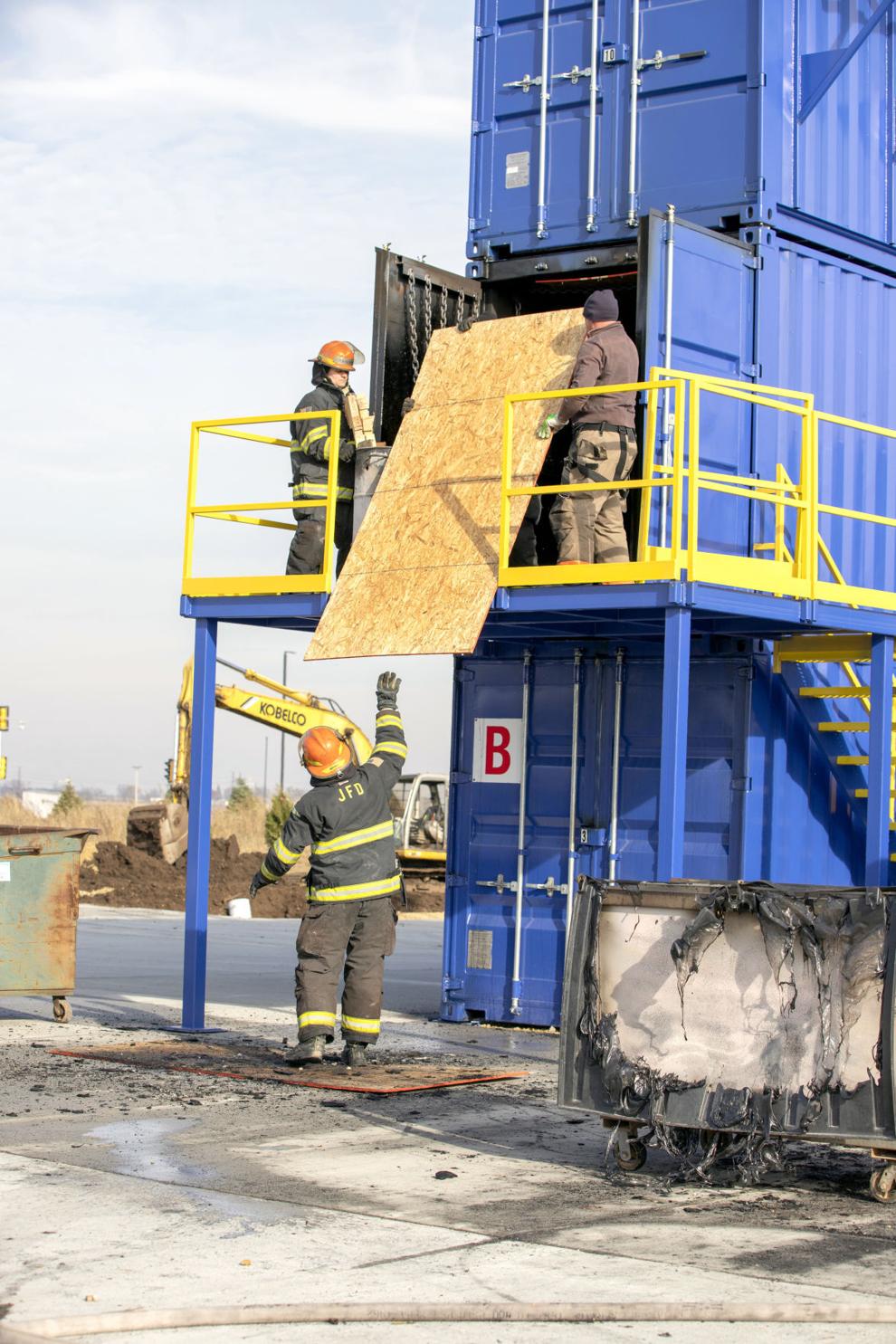 Currently, the college provides training in the program's mobile live fire lab. But program coordinator Robert Balsamo said that facility can no longer house live fires and is in need of renovation. The lab consists of a 30-foot trailer, whereas the new fire tower was built from several 40-foot recycled shipping containers.
One of the biggest benefits of the new on-site fire tower, Balsamo said, is that it eliminates the need to load up training equipment and haul the mobile lab to other locations.
"By having it here, the students get dressed in their gear and go right out to the training site," he said of the structure.
Not only is the facility readily available, most elements of it are customizable. The interior burn rooms have removable ventilation roofs, adjustable barriers and rooms that can be altered in size. This enables Balsamo and other instructors to create many simulated environments.
"We can change the configuration so students don't get used to doing the same thing," he said.
During a series of sessions this week, instructors and members of the Janesville and Beloit fire departments had the opportunity to try out the many features of the fire tower and become familiar with the type of training they will incorporate in future instruction.
The public might also get a chance to make use of the facility during safety demonstrations of equipment such as sprinkler systems.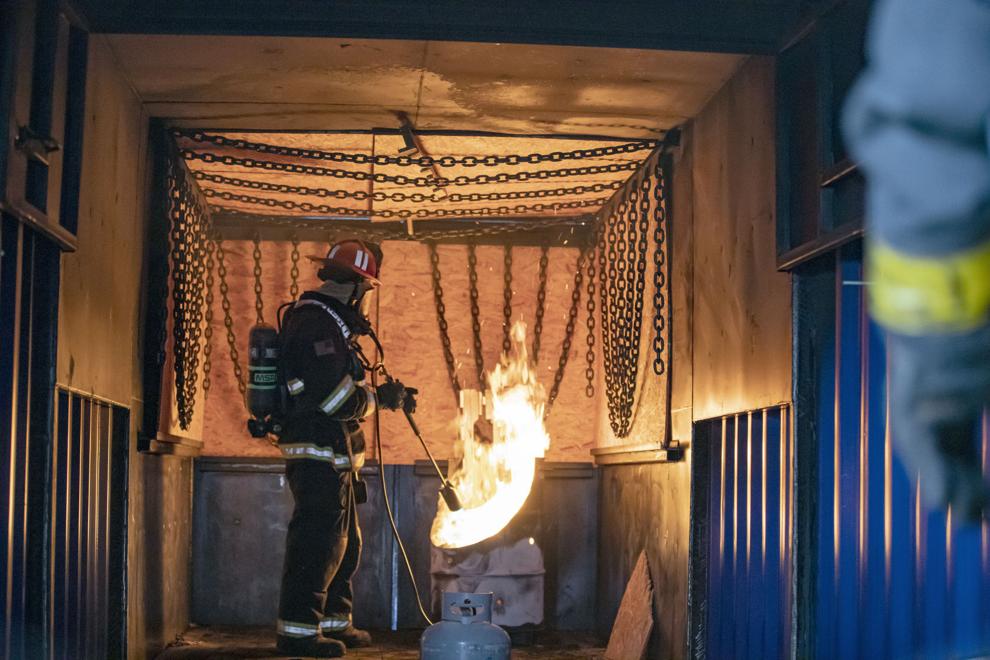 Students won't be able to begin training in the tower until sometime around late February, Balsamo said, as the site needs to be fully wired and additional construction is underway to facilitate equipment storage units. While he noted other colleges throughout the state have similar training sites on campus, Blackhawk Tech will be one of the more attractive options for students in Southern Wisconsin and even neighboring states.
"We're going to have a lot of advantages here," he said.