Out in the Milton countryside sits a renovated barn full of mercantile products and flowers. White Fence Flower Co., 8736 North Trescher Road, opened earlier this month.
The new business offers seasonally grown cut flowers in a variety of formats. At the flower bar, people can choose what they want or have the owner make them a bouquet. White Fence Flower offers simple bouquets, specialty arrangements and event florals.
"We grow a lot of things here locally," owner Katie Wellenkotter said. "We're focusing on seasonal blooms and foliages. We also do outdoor events and weddings. People will want certain colors and flowers."
"We started growing last summer," she continued. "We just sold out of the driveway. Then, over winter, we decided we needed a dedicated space. We built this and we decided we also wanted to carry some products that went along with the flowers for gifts, etc. It kind of blossomed into this, what we call a mercantile."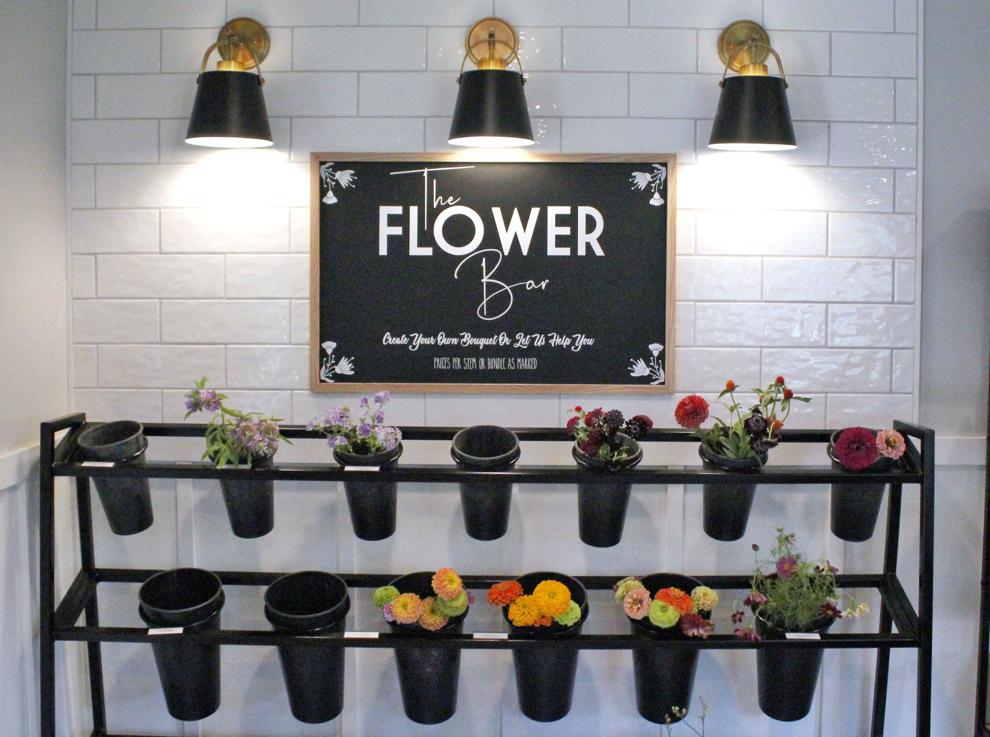 Most of the products in the mercantile section of the shop are local. Wellenkotter said the focus is on local makers and artisans. If it's not locally made, it's at least made in the United States, she said.
Mercantile products include a variety of jewelry, candles, bath and body products as well as food items.
"It is important to us to support makers like ourselves and we are huge proponents of the local movement," Wellenkotter said. "We are always on the lookout for unique items that we feel are in alignment with our brand."
Though the business is just getting started, it has already made bouquets for local weddings, bridal showers and events of all kinds. Wellenkotter is happy to serve any type of event and enjoys meeting with people to discuss their vision for the events in need of flowers.
"You don't have to buy a huge bouquet of flowers for someone to enjoy them," she said. "They're given the opportunity to pick out what they want (at the shop). They can feel and touch and see the colors. Not everyone has the same taste. We like giving people some options."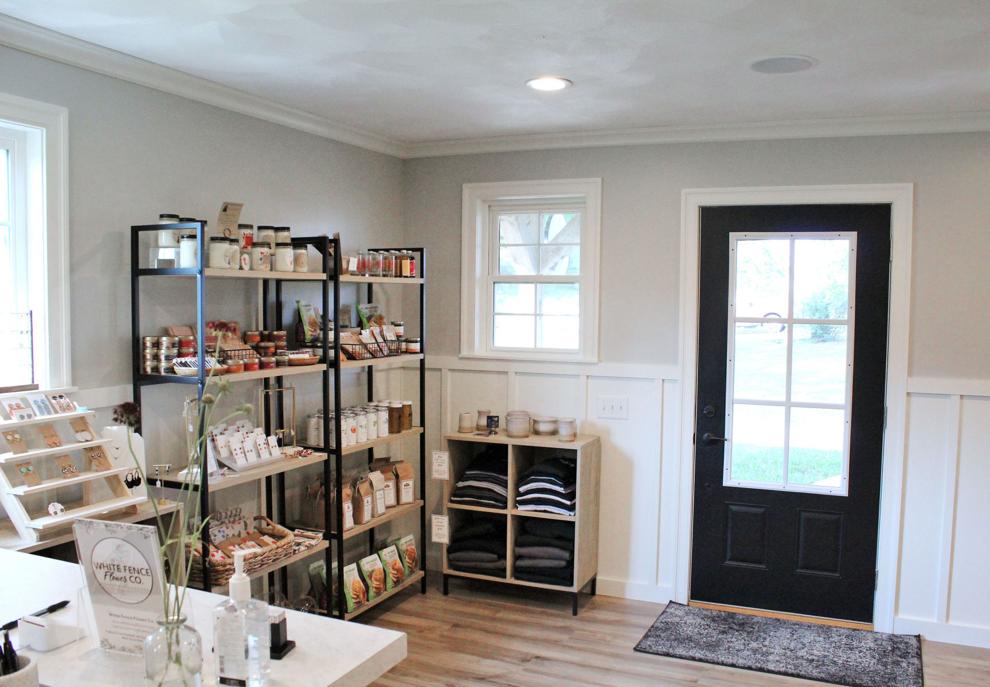 Like many other businesses, White Fence Flower has struggled, especially as a new business and one whose product is weather dependent. When a storm hit Milton recently, it affected the flowers grown on the farm.
"It's hard to operate a business where you're growing, processing, maintaining and doing all those things. Our hours are often dictated by nature," Wellenkotter said. "I throw away 40% of my flowers because they're damaged."
Wellenkotter hopes to reach more people within the next year with her business. Since she doesn't have a storefront in town, she said she has to do a lot of outreach through social media platforms such as Facebook and Instagram.
"It's fun for us to get people here and they say, 'I'm taking these flowers to someone for their birthday,'" she said. "Everything is so well intentioned. I'm proud of that. It's cultivating joy in a way that's different."
Wellenkotter encourages people to make an appointment before stopping by the shop. People can also check the business's Facebook page for business hours.