JANESVILLE
Mercyhealth's Castaways Thrift Shop will move north on Milton Avenue to the former Payless ShoeSource building this summer.
Plans to sell the thrift store's existing building, 922 Milton Ave., are underway.
The current location will remain in business until the new store opens, Mercyhealth spokeswoman Trish Reed said.
Mercyhealth has been looking for a new spot for Castaways for a couple of years because the thrift store has outgrown its current space, said Barb Bortner, vice president of the health care system.
Mercyhealth bought the Payless property in January, Reed said.
Bortner declined to say how much Mercyhealth paid for the 0.48-acre property, but she said the seller appreciated the store's mission and worked with Mercyhealth to reach an affordable price.
The new thrift store will reopen with a new name that has yet to be determined, Bortner said.
Mercyhealth volunteers have operated Castaways since 1982.
Its first location was on Washington Street. It moved to its current spot—the site of Janesville's first Woodman's grocery store—in 1993, Bortner said.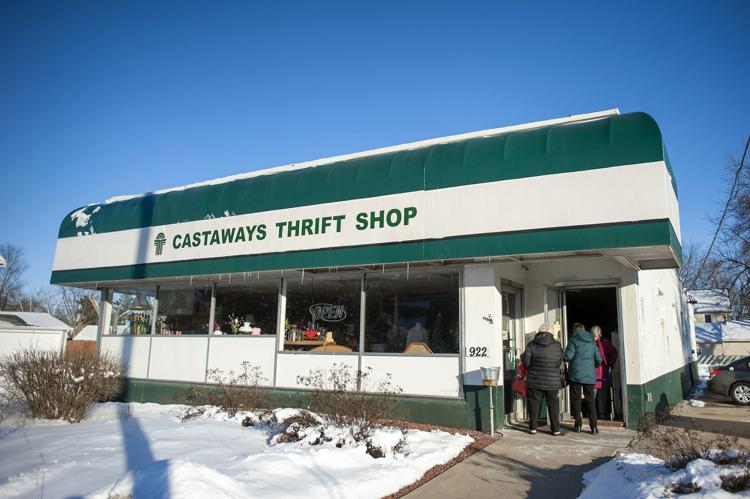 Proceeds from the store support charitable programs such as Wigs for Patients, the House of Mercy Homeless Center and scholarship funds.
The store raises an average of $60,000 to $80,000 each year with help from more than 100 volunteers, Bortner said.
The new location will give the store more visibility and space for more clothes, books and household items, Bortner said. It also will improve the shopping and donation experience.
Officials hope to eventually accept furniture and expand store hours at the new location, she said.
"The new name and fresh look will really reflect more of a boutique-like feel," Bortner said. "We will change the concept and make it more visible and convenient for shoppers."