Last year, MacFarlane Pheasants sold $2.5 million worth of pheasant meat to high-end grocery stores, cruise lines and white-tablecloth restaurants.
In the blink of an eye—or in the horizontal swipe of a bird's concealed eyelid, which is its way of blinking—all of that business evaporated.
Restaurants are closed, and no one is going on a cruise for a long time because of the coronavirus. That means MacFarlane's is "up to its ears in pheasants," owner Bill MacFarlane said.
He's not complaining. The company, which has been in business since 1929, has been through tough times before.
A few years ago, an outbreak of avian flu—among birds, not people—meant he couldn't send pheasant eggs to Europe. The eggs were on the tarmac at Chicago O'Hare International Airport when the news came that the European Union had halted imports of poultry and poultry products from the United States. Almost 800,000 eggs went into the landfill.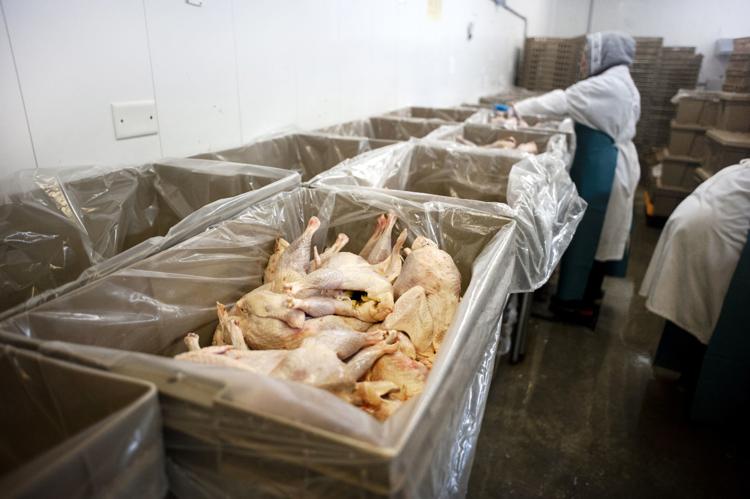 Now, all businesses are suffering.
"Then, it was just poultry producers. Now it's everybody," MacFarlane said. "We're all in this together."
Sometimes, it's just a matter of reminding people of their local choices, he said.
"I think people know we're here, but they don't always think of us," MacFarlane said.
MacFarlane, which has always sold birds out of its store and office on Janesville's south side, is offering drive-thru service for people who want birds or any other products the company makes.
His pitch? The birds are raised locally without antibiotics, and they're processed at a federal government-inspected facility.
"Pheasants aren't at all gamey," MacFarlane said. "They have more structure than chicken."
In her classic cookbook, "The Joy of Cooking," Irma S. Rombauer describes pheasant as having a "very mild, delicate flavor and more texture than chicken." Rombauer's book includes a recipe for pheasant braised with gin and juniper, which seems like a good recipe for difficult times.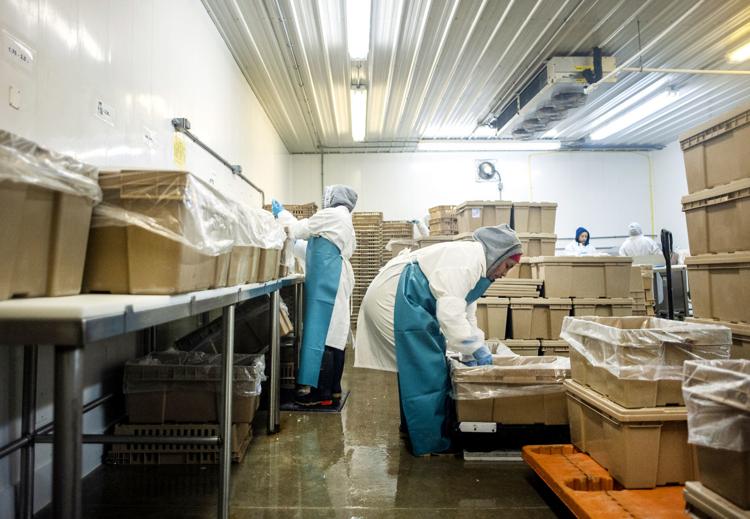 In December 2018, the PBS program "Around the Farm Table" filmed a program at the pheasant farm and featured pheasant in the meal that was prepared on the show.
MacFarlane also has recipes online in case customers need them.
About six months ago, the company's products started appearing at Woodman's. Whole pheasants, pheasant breast meat, pheasant pot pies, pheasant snack sticks and—wait for it—pheasant brats have earned a place in the cooler section.
As Woodman's coolers of chicken have run low, more people are turning to a bird that under normal circumstances might be reserved for special occasions.