When independent bookstore Book World first opened in Janesville in 1986, the hottest-selling title in the world was the Stephen King horror masterwork "It"—an 1,100-page novel with a dust jacket price of $22.95.
Flash forward to 2021—35 years later—and the last paperback copy of "It" that Book World's staff will ever order and sell, like most of its other titles, soon will be marked down to fire sale prices.
On Thursday, the independent, family-owned bookstore at 2451 Milton Ave. announced with a post on its Facebook page that it will close for good in March.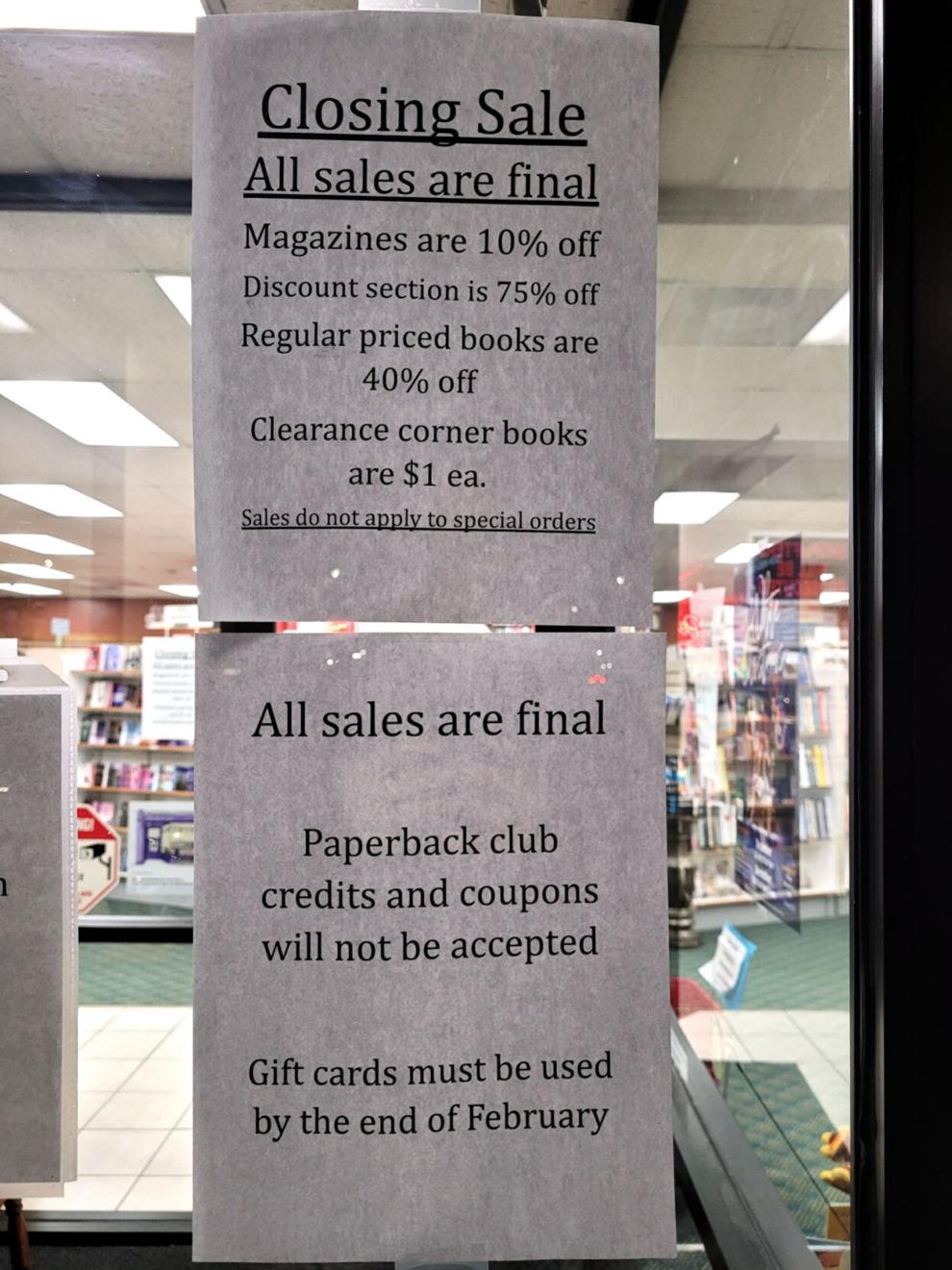 The post detailed an upcoming liquidation sale and told customers to use store gift cards by February. The post also gave a short epitaph for the longtime business that listed online sales pressure in the Amazon era along with COVID-19 supply-chain disruptions as the main factors behind the store's decision to shutter.
"It's been a struggle," Book World owner Rene Purnell said Thursday, a few hours after publicly announcing the pending closure on Facebook.
Book World has survived more than a decade of sales being steadily undercut by online giants such as Amazon. But Purnell said the ongoing pandemic and its impact on the supply chain dealt the book seller and its seven employees a final blow.
"You used to be able to tell people if a (special ordered) book would be here tomorrow. You still need to be able to tell customers that, but you simply can't now," Purnell said. "The shippers don't know when they can get books to you. They don't have boxes to ship the books in. Between that and shortages on ink and manpower, I think worldwide it's just being chalked up as a 'book shortage.'"
Purnell said that despite greater and greater pressure by Amazon and other online merchants, children's books and manga graphic novels have continued to sell well at brick-and-mortar stores—but only if the stores can get the books shipped to them.
That hasn't been happening.
"The manga and graphic novels just haven't come. They're not printing. Some shippers say they don't know if titles will show up at all in time for holiday sales, or if instead, it'll be more like the summer of 2022. We just don't know," Purnell said. "How do you run a business that way?"
Book World is one of Janesville's two main remaining retail bookstores. It has operated along Milton Avenue since the late 1990s but initially had locations on Main Street in Janesville and in Beloit.
Books-A-Million, a corporate chain bookseller, continues to operate at Uptown Janesville, Janesville's main shopping mall.
Book World ended all new book orders effective Thursday, and Purnell said the store plans to liquidate books in stock in a going-out-of-business sale, with prices slashed to near cost. Books already on the discount shelf are going for even steeper markdowns.
Book World has been known locally for carrying popular bestseller titles, but it is one of the few local bookstores to focus on selling books by local authors.
The pandemic has forced Book World for more than a year to suspend book signings and appearances by local authors, which in turn has made those titles more difficult for the store and self-published authors to market, Purnell said.
Purnell said she had been on the phone all day with local authors who she said she has asked to come and pick up their unsold inventory.
"All those people with local books, you can't sell those books at 40% off, and we won't," Purnell said.
Purnell's husband, Tom Purnell, operates Southern Wisconsin News, a magazine distribution company that was established in Edgerton in 1932 by Tom's grandfather, who for a time delivered magazines using a motorcycle with a side car.
Purnell said that Southern Wisconsin News will continue its own operations even after the family's bookstore closes.
Longtime customers and local authors have started calling Purnell to wish her well as she winds down operations, probably by the end of March. She said many of the phone calls were tearful.
"We're super sad about all the regulars that have patronized us over the years who we've built personal relationships with. That's kept us alive. We're all human beings with feelings. With our regulars, we've shared weddings, funerals, all kinds of social interactions," Purnell said.
"That's what really breaks my heart."