For his entire adult life, Mark Sievert has managed the business of stripping auto parts, smashing junked metal auto bodies and consequently seen the steady growth of LKQ Star Auto Parts's 63-acre auto yard on Janesville's south side.
Sievert has been with LKQ since the early 1970s, when a former owner launched Janesville's first (and only) auto salvage business on 3 acres off Beloit Avenue.
Today, the fenced-off salvage yard sprawls across a nearly mile-long swath of former manufacturing land in a kaleidoscopic spread of auto body color and chrome—more than 4,500 vehicles awaiting LKQ's parts pickers and car crushing crews.
When LKQ started in Janesville, the city decided to favor an auto salvage yard over a large chicken farm that had once operated on the same spot. Now, 47 years and more than 20,000 salvaged vehicles later, Sievert and his 70-some employees are poised to see one of the region's largest auto salvage operators expand yet again.
Plans recently OK'd by Janesville's plan commission would allow LKQ's Janesville location—already one of the five busiest salvage operations of the publicly traded company's 70-some salvage yards—to further ramp up its salvage and parts distributorship.
"This is the pinnacle, this is what I waited my whole life for," Sievert said as he gave The Gazette a tour and explained how LKQ's expansion will streamline and increase the procuring, inspecting and dismantling of dozens of vehicles a day into bundles of auto parts that LKQ will inventory and ship to customers.
LKQ already has torn down a former gas station that served as its sales office. This fall, LKQ plans to build a 70,000-square-foot facility that will consolidate and better organize the company's existing vehicle disassembly, parts warehousing and sales operations alongside a new, expanded cross-dock facility for shipping.
Sievert and LKQ had asked the city for approval of an on-site expansion that will consolidate most of the salvage yard's operations into one 125,000-square-foot building, which Sievert said will boost efficiency, allow more room to dismantle vehicles indoors, and create expanded space for quality control, warehousing and shipping of parts throughout the Midwest.
LKQ also sought the city's OK for 107 parking spaces, which the city said is "far more" space than the company is required to have for 70-some employees.
Sievert wouldn't say whether LKQ anticipates its expansion would bring more permanent jobs to Janesville.
LKQ plans to create more entrances and exits to its main property to lessen traffic bottlenecks along Beloit Avenue. And the company plans to plant 11,000 square feet of green space and trees, which the city said will help to further screen the large auto salvage yard from view along Beloit Avenue.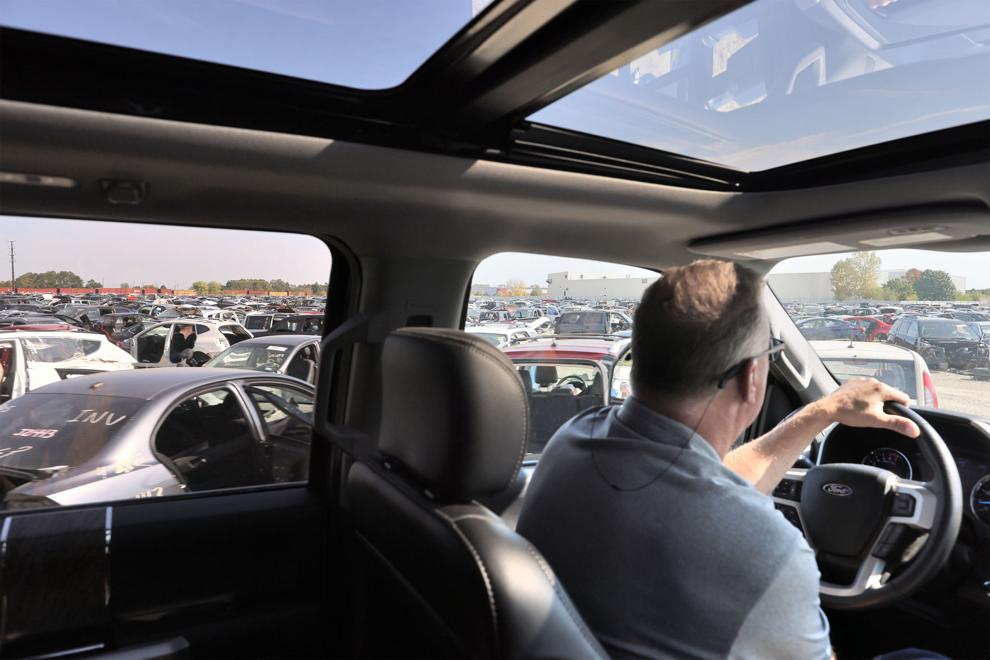 Sievert said it's an $11 million investment in a Janesville business that has grown quietly and now is poised for perhaps its most significant upgrade in operations in decades.
LKQ's expansion comes at a time when auto salvage businesses are seeing a surge in demand.
In the past, auto salvage businesses have tended to cash in during economic downturns. Typically, downturns or economic recession create incentive for consumers to keep vehicles longer, which is a boon for companies that sell salvaged auto parts that keep used cars running.
Sievert said the auto salvage industry is booming during the COVID-19 pandemic because far fewer aftermarket auto parts are being shipped into the U.S. from foreign markets, including China.
Sievert's current setup in Janesville can inventory hundreds of auto tires, upward of 100 vehicle engines and thousands of other parts a day. The car parts warehouse has 30,000 square feet of warehousing floor with vertical racking that rises 40 feet off the ground. Just one aisle of racks in the warehouse holds 7,000 car and truck wheels.
"I'll bet this is the only auto salvage warehouse in the country that's set up like that," Sievert said, explaining that he modeled the tall racking setup after the type Grainger uses in its Janesville warehouse space.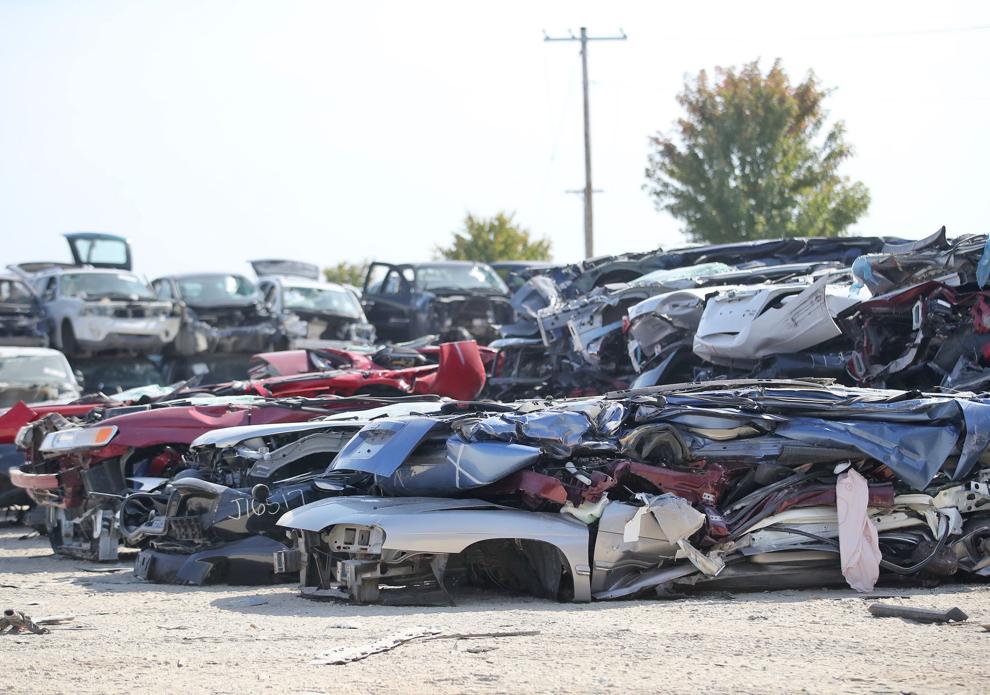 Warehousing space would grow under the expansion, as would space for the dismantling of vehicles. Some of the work LKQ does now involves stripping parts from thousands of vehicles in LKQ's outside lots—work that can be a challenge for the company's parts pickers in the dead of winter.
Sievert said one significant improvement is that under the expansion, much of that work will be able to be handled inside in a climate-controlled area. It's a more efficient setup and one that will be more pleasant for employees.
For now, Sievert's got some sales staff working in rented office space across the street, but he is looking forward to future phases when all operations will be under one roof.
He thinks the new, consolidated building will put more employees in closer reach of each other daily, which he thinks will boost quality of operations and improve "camaraderie."
"My intentions are to leave people something better here than what I had," Sievert said. "At the end of the day, that's what you fight for."