Maybe the easy part for Matt Kealy this week has been hobnobbing with breakfast customers who have visited Kealy's Kafe for decades, some of them nearly every day.
He hasn't seen some of those customers in ages thanks to a pandemic that has kept them home.
These are people that Kealy, a lifelong restaurateur, has known since he was a teenage dishwasher at the west-side café at 1010 N. Washington St.
Kealy's people are regulars such as Rose, an elderly woman who sat at the booth in the corner, her masked face framed between two panes of plexiglass that Kealy installed last year to protect customers from the threat of COVID-19 as they dine.
"We used to make banana cream pie for Rose's husband for his birthday. Every single year," Kealy said.
The hard part will be letting go of Rose and people like her.
But let go he must Friday afternoon, after the last brunch order is eaten, the last plate is cleaned and the last table is washed. That's when Kealy's Kafe will close for good—17 years after Kealy bought and eventually renamed the place and almost 24 years after he started working there.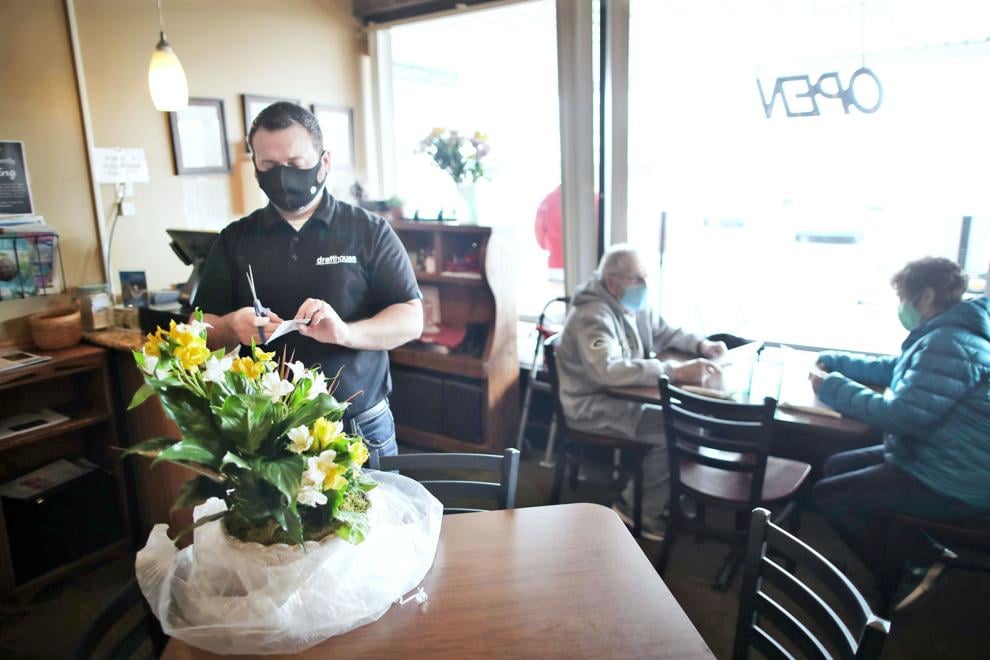 Customers at Kealy's Kafe are a predominantly older breakfast crowd that, by and large, has been the least likely to continue dining out during a pandemic now in its second year.
This week, some customers Kealy hasn't seen for months showed up to wish Kealy and his staff well as the restaurant rolls through its last few days.
One customer, a man with a long beard covered by a cloth face mask, stooped over and gestured with one hand near the floor to indicate he has known Kealy since Kealy stood knee-high.
Maybe that was hyperbole, but the point is that the 750 square feet of dining space is where Kealy grew up. It's where he learned the ropes of being a restaurateur.
And it's where for years he has witnessed the daily delivery of a great American ideal: a cup of coffee and skillet of eggs and bacon at a dining booth set among a humdrum morning ramble of other diners, people as close as family.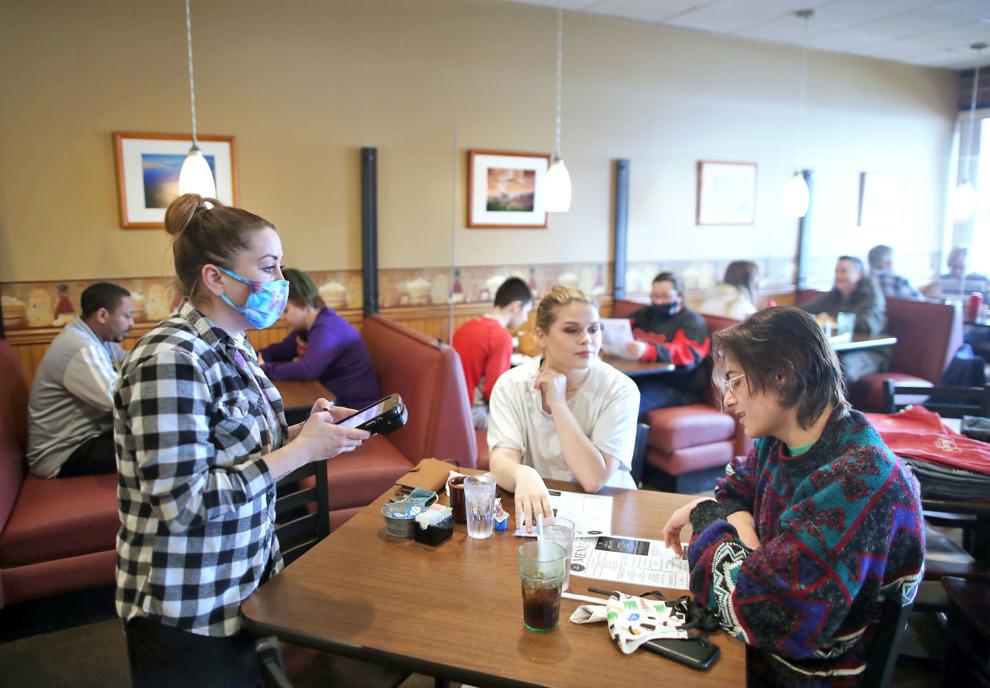 But now, that ideal—a nice, leisurely breakfast at the diner—is no longer working at Kealy's Kafe.
"The customers that I have at Kealy's haven't ever come out for the convenience of someone cooking them a meal because they are a bad cook or don't have the time to cook," Kealy said. "They went out for the social aspects and the experience. And COVID has kept them home. They're not racing in for curbside pickup."
Kealy became well known locally after he served a stint on the Janesville City Council in the 2010s. During that period, he also began diversifying his restaurant portfolio with different concepts, including a hot dog restaurant he ran for a short time.
Late in 2019, Kealy opened Drafthouse, a downtown restaurant and cocktail lounge. It's one of the most recent additions to a downtown that is seeing a resurgence as an entertainment district, even amid the pandemic.
Operating almost its entire first year under the pandemic's cloud, Drafthouse split its business model—as did many other restaurants—to position itself for survival.
While younger customers increasingly have begun to return to bars and restaurants, many still want to grab a meal to go. Kealy has seen both dine-in and carryout streams pick up last year at Drafthouse.
He is also looking to bolster both indoor and outdoor seating at his restaurant and is reviewing plans with the city of Janesville.
Kealy said similar efforts to cultivate outdoor dining at Kealy's Kafe never caught on. And what he called a "checkerboard" seating arrangement aimed at socially distancing customers has proved to be a losing proposition for a small-volume restaurant.
Kealy has offered staff at Kealy's Kafe the option to work at Drafthouse. Some won't make the move downtown, but Kealy said he is helping those staff members navigate job searches.
How one restaurant might weather the pandemic while another might not, Kealy believes, is largely tied to shifts in dining habits that break along age demographics.
He believes his younger clientele has been more likely—or able—to adjust dining habits. He said most of his Kealy's Kafe customers are in an age demographic that is more susceptible to disease, and Kealy doesn't believe they will change their habits anytime soon, despite vaccination efforts.
"People have gotten very careful," Kealy said. "And we understand that; we respect that. But it's the nature of the beast we're in that trends are changing. People we saw for years aren't coming out anymore."