Nathan Burkart and his twin brother, Alex, were staples in the Janesville children's theater group, SpotLight on Kids, in the 1990s.
They performed to crowds bursting with proud relatives and friends of the large, child-dominated casts, all under the direction of Edie Baran.
Today, Baran and Burkart find themselves in a very different relationship.
Burkart is executive director of the Janesville Performing Arts Center, which didn't exist when he was a child actor.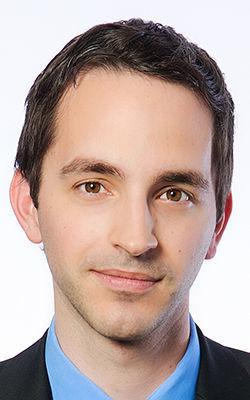 Baran is executive director of one of the resident performing groups that rent JPAC for their performances, the Beloit Janesville Symphony Orchestra.
"I am thoroughly amazed with that young man," Baran said of Burkart. "His energy is incredible. His creative vision is awesome."
Baran might be expected to sing the praises of her former protégé, but she is not alone. JPAC board members and people in the wider community say JPAC found something special in 2016 when Burkart was hired to return to his hometown from Los Angeles, where he pursued an acting career.
"He has a great business sense that can handle large-scale fundraising efforts as well as building and technical upgrades while motivating not only his team, but young and experienced actors, groups, parents and our community," wrote JPAC Board President CeeCee Philipps in nominating him for Forward Janesville's Minuteman Press Emerging Leader Award.
Burkart received the award in January. Philipps noted in her letter that JPAC annual attendance grew from 18,000 to 30,000 under Burkart, and annual revenue increased by 33%.
"Nathan is not afraid to grow from defeat and is humble in success," Philipps wrote. "The mission of JPAC is to foster a creative community, and this is what Nathan does every day."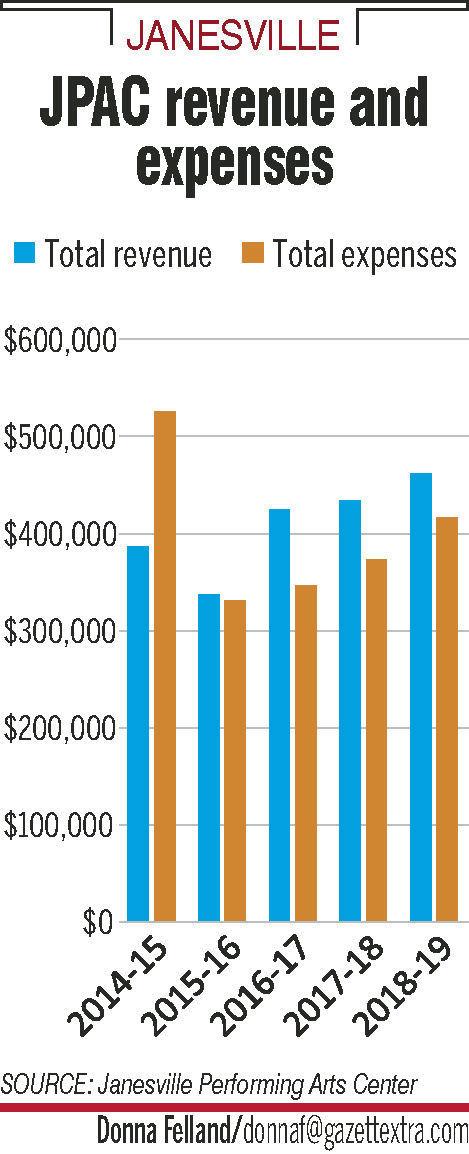 Burkart has invited his small staff and some community volunteers to join him in creating new ways to get feet to cross the JPAC threshold. Among the results:
Summer and school-year programs for students interested in the performing arts, including theater shows and a choir. As in Burkart's youth, the formula of welcoming everyone into a production brings out crowds of family and others who know the aspiring thespians.
An annual play by Milton writer Jim Lyke, focusing on social problems that have sprung up locally, such as homelessness. The productions typically team up with local agencies that work to address the problem, such as the GIFTS Men's Shelter.
The "Tales of …" series, a readers theater that looks at what makes Rock County tick: "Tales of Old Marshall, "Tales of Downtown" and this year's "Tales of our Farms."
Once-a-month movie showings.
An increase in touring acts, including comedians and the popular dueling pianos series.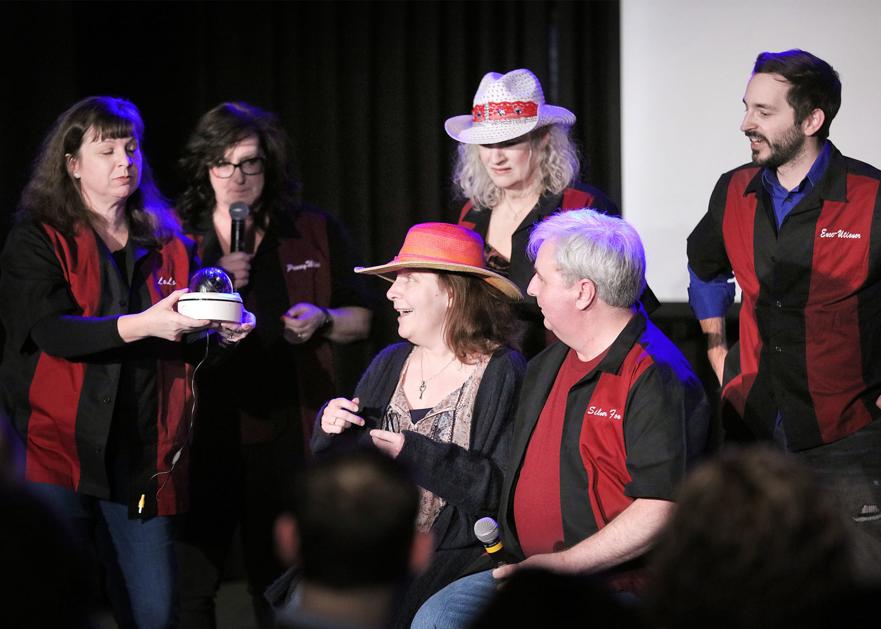 "I can't imagine anyone in Janesville not finding something that they would like at JPAC," Baran said.
The idea is to draw more people and more sponsors with the idea that more variety means a greater chance people will find something that speaks to them.
Once parents have come to see their children perform, they'll be more likely to come see a comedian or other show, Burkart figures.
"Once you start being able to figure out what activates a person, it's easier to get them to the theater," he said.
Burkart learned that in Los Angeles. He booked a McDonald's commercial in his first year there and didn't get another gig for four years.
As a struggling actor, he turned to the restaurant business to pay the rent and rose to manager, helped open a new restaurant in Malibu and sharpened his business sense.
He also founded the Los Angeles New Court Theatre and managed an acting studio.
"After I was done being a professional actor, it was about making opportunities for others," he said.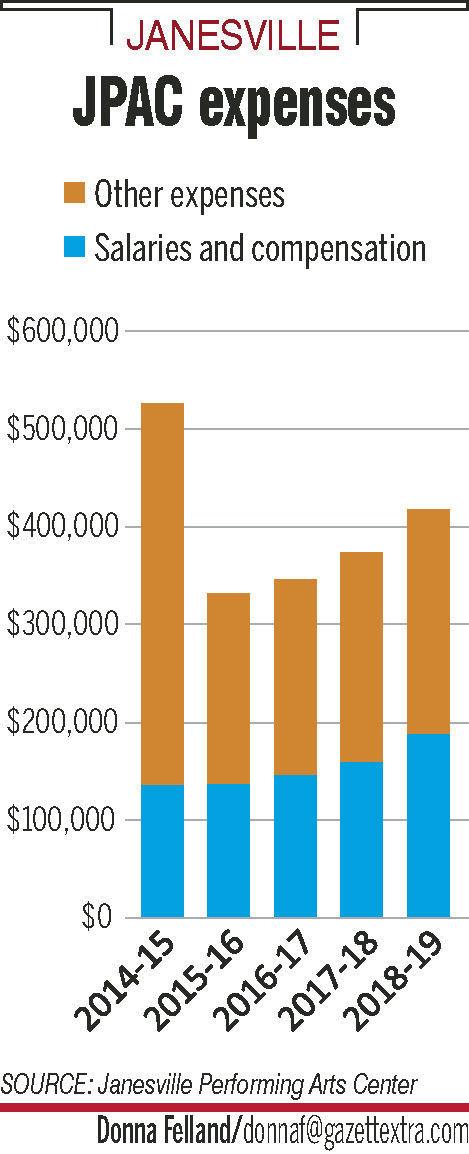 Looking back, the variety of gigs seems good training for his current job. He returned to Janesville to raise his children, he said, and because his parents are here.
Burkart is excited by the opportunity to affect a whole community through the arts. He sees JPAC as a creative hub for the arts, and he likes being part of "something special to help redefine Janesville as a community."
He has done well in fundraising, a must-do for most not-for-profit arts organizations. A recent fundraising effort, done through JPAC partner ARISEnow, the downtown revival organization, raised more than $600,000 to create the Hendricks Education Center at JPAC and upgrade sound and lighting equipment.
"I grew up here, and so there's a lot of people who latch onto my story, and I'm kind of a walking testimonial for what the arts can do for someone," Burkart said. "People know I'm being honest with them. It's not just some sales pitch. I'm talking about my life."
One way to sell JPAC to potential sponsors is to talk about the impact on children. "That goes farther in this community. I knew that because I was a part of it for so long," he said.
Burkart didn't have all the skills he needed going in. He said he got help with things such as grant writing.
"I found a way to get the help, or I find a way to subcontract the work to other people to help me," he said.
Burkart earns $56,000 a year. The job does not come with benefits, but he and his staff are eligible for year-end bonuses based on cash flow and performance.
The staff includes two full-time positions, Burkart's post and Director of Marketing and Operations Kari Dray, and two positions at about 30 hours a week, Education & Outreach Director Jim McCulloch and Technical Director Michael Stalsberg, who has been with JPAC from the beginning in 2004.
Another person works in the box office, but Burkart was interviewing people last week to change that position to a sales/outreach coordinator.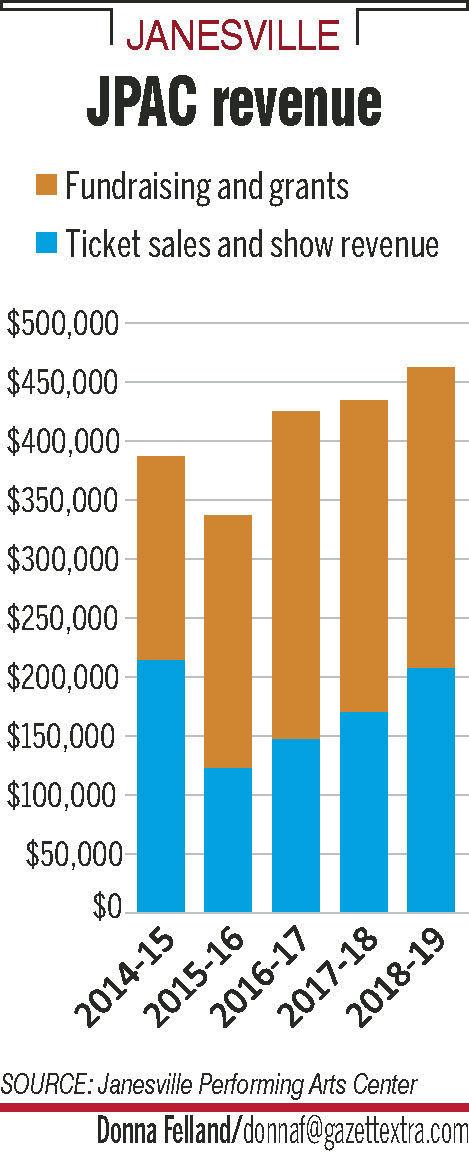 Burkart's goals for the future are to build JPAC's financial reserves so the institution can weather the hard times and pay for repairs. And he wants to build relationships with the local "resident" performing groups, such as Stage One, Janesville Little Theatre, Theatre Unlimited and Janesville Art League.
"My goal is to make the resident groups feel this is their clubhouse," Burkart said. "They should feel like this is their home."
Resident groups all pay rent. Baran complained in the early years, on behalf of a number of the groups, that the base rent was too high at $1,000 a week.
That price has not increased in 16 years, however. Some still chafe at the price, but "I think JPAC is a bargain for what we get," Baran said.
Baran thinks Burkart has to balance the greater revenue that could come from bringing in touring acts with the need to nurture local groups.
"I know he is really concerned about the resident groups. He wants them to succeed," Baran said.
Burkart said he aims to make things work for any local group that wants to perform at JPAC, and he stays open to yet more good ideas for widening JPAC's reach.
"We are a community center, that's the way I see it. That's the way my team sees it," Burkart said.
"I love his vision that he is really working at turning the performing arts center into a real performing arts center, not just a rental space, and that's what it started out being," Baran said. "I am thrilled for Nathan that he has become a very good administrator, and he's hanging onto that lifeblood of creativity that we all have and need to have outlets for."
"Nate is a director, behind the scenes, creating a safe zone to think creatively," said Oakleigh Ryan, a JPAC board member who has been involved since the early years.
"He loves to work with partners in the community, and that's what makes it so fun. ... He just loves Janesville."
Ryan said Burkart can handle the business of directing the organization and also focus on the creative side. She said that's not a combination that's easy to find.
Full disclosure: Gazette reporter Frank Schultz is married to Edna Feldman-Schultz, one of the organizers of JPAC's Latino Heritage Celebration on Nov. 10; he is working on the next "Tales of …" show, and he once performed as Nana the dog on stage in SpotLight on Kids' "Peter Pan" that featured Nathan Burkart.