When the 72nd annual Primetime Creative Arts Emmy Awards are presented virtually Sept. 12-13, the list of honorees will include a name some in Janesville might recognize.
Joseph Fulton, a 2003 graduate of Craig High School and son of Jeff and Teresa Fulton, is one of four nominees for an Emmy Award in the category of Outstanding Multi-Camera Picture Editing for a Comedy Series.
"It is my first nomination, which is really cool," he said in a phone interview from Los Angeles. "I'm definitely not the front-runner, but as a lot of people tell me, it's an honor to be nominated."
Fulton is being recognized for his work on NBC's "Will & Grace," the popular series starring Debra Messing, Eric McCormack, Sean Hayes and Megan Mullally. The show, which debuted in 1998, wrapped in April after 11 seasons that included an 11-year hiatus from 2006-17.
The episode for which Fulton was nominated, "What a Dump," was the seventh episode of season 11.
"Grace (Messing) is dating a guy and ruins his bathroom. That's the 'A' story," Fulton said. "And Jack (Hayes) and Will (McCormack) get into a fight about money. That's the 'B' story. It's not off color, but there's a lot of 'toilet humor.'"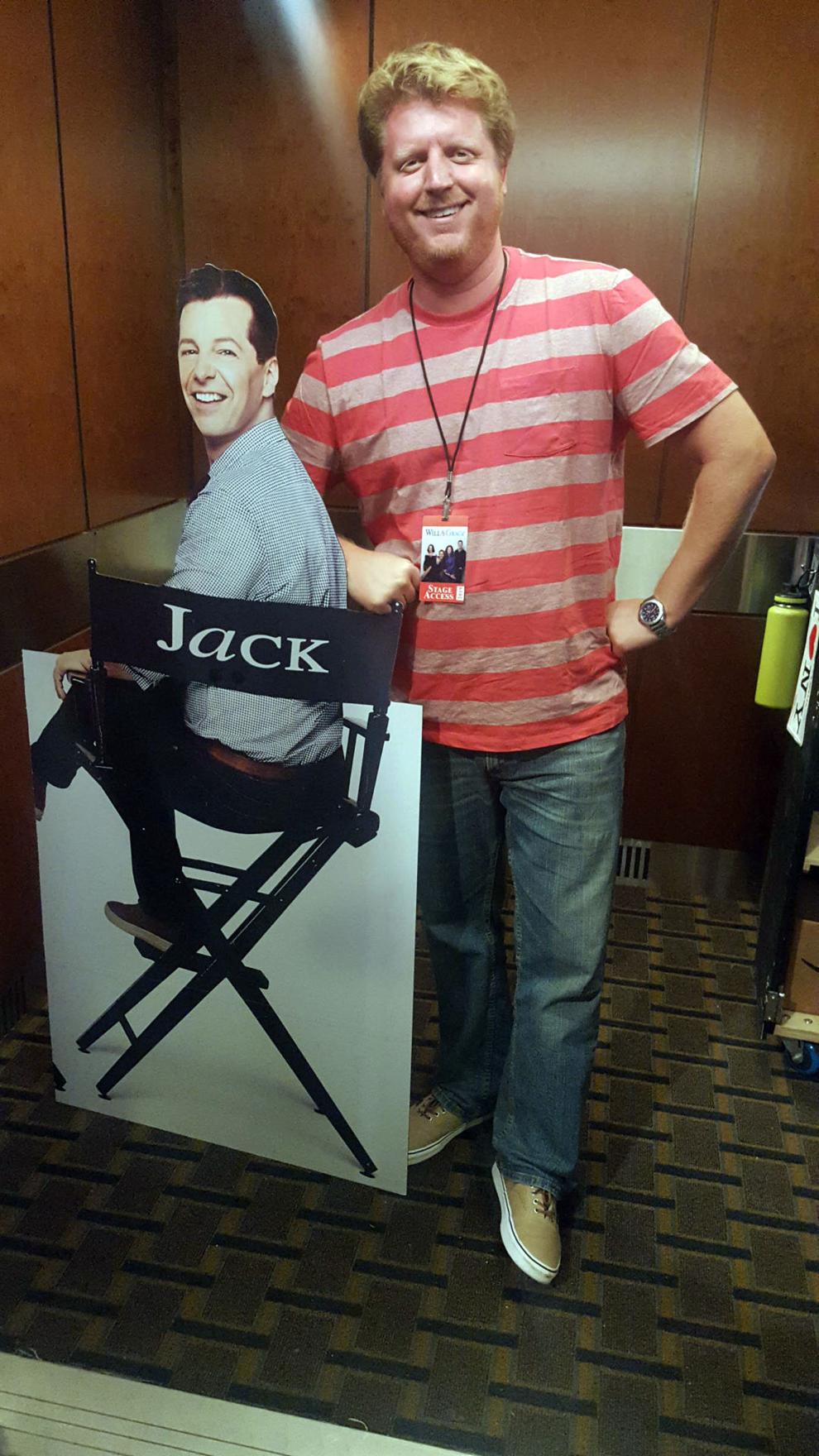 Another episode of "Will & Grace" titled "We Love Lucy" also is nominated in the same category, along with "Slappy Holidays" from ABC's "The Conners" and "Boundaries" from Pop TV's "One Day at a Time."
Fulton showed interest in film editing early, getting his start making videos with his brother, Brian, and childhood friends Jeff Bell and Chris Horton. While at Craig, he took classes in communications technology and gained some valuable experience shadowing the staff at Janesville's Videogenics. Fulton went on to earn a degree in radio and television at Bradley University in Peoria, Illinois.
Since moving to California, he has worked on other TV programs including "Mike & Molly," "Fuller House" and "The Great Indoors." He currently is editing an indie film, "A Thousand Little Cuts," starring Marina Sirtis ("Star Trek: The Next Generation").
"I don't know when we're going to be doing a festival circuit (for the film), but we will certainly be submitting it to BIFF (Beloit International Film Festival)," he said.
Though his name might not appear in the lead credits of the shows he edits, Fulton enjoys his work.
"I like that it is sort of like putting a big puzzle together. You take everybody's best pieces," he said. "'The actors on screen ... you take their best work. And then there is wardrobe, sets and writing, and you put the best pieces together to tell the story.
"I just like putting it all together and telling a funny story. My job is to make you laugh. At the end of the day, if I do that, it's job well done."