As the sun set Tuesday on Janesville's south side, about 20 friends and family gathered in a garage to pray for the soul of J. Guadalupe Aguilar Mendoza.
Lupe, as everyone called him, was an immigrant from Mexico who built his American Dream by surrounding homes with beauty.
They recited the rosary and sang songs, part of a nine-day novena that is traditional in Mexico, said Steven Aguilar, one of three sons who are mourning the loss of their father, along with their mother, Celia Aguilar.
Lupe died, along with his nephew Jaime Aguilar Mendoza, on Oct. 8 at a party in Beloit.
The family still doesn't know what happened to the men, but their deaths saddened family members and friends near and far.
The uncle and nephew were celebrating the visit of a relative from Atlanta. They fell asleep and never awoke, said Tomas Ochoa, a cousin of Lupe's widow, Celia Aguilar.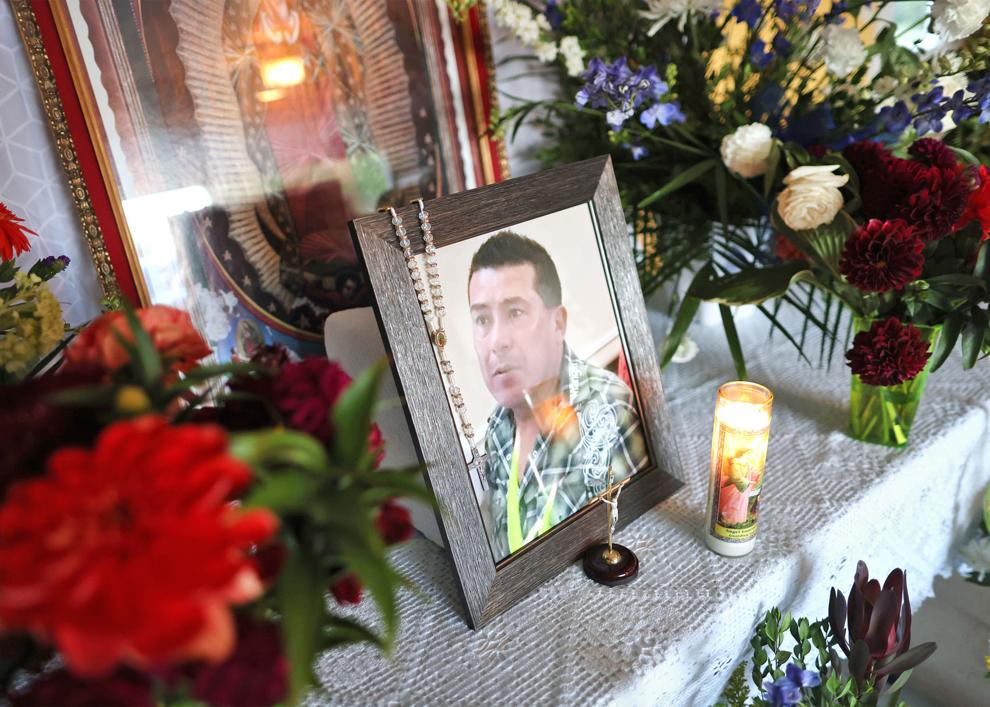 "Santa Maria, Madre de Dios," they prayed: "Holy Mary, Mother of God, pray for us sinners, now and at the hour of our death …"
Decorative boulders, stones, and vibrant trees and perennials surround the house, the work of a man who always smiled and could never stand still for long. He was always doing something, even on his days off, said his son Steven, 13.
His days of work at his business, Lupe & Sons Landscaping, were long and hard, but he took the time to get to know his customers, said Mike Heine of Janesville, who wrote on Schneider Funeral Home & Crematory's tribute wall for Lupe's obituary.
"Of course we were impressed by the quality of his work, but we were more impressed by the quality of his soul. What a kind-hearted, fun, dedicated individual who had such passion for the work he did," Heine wrote.
"He took care of his customers, offered valuable insight and suggestions, and did exceptional work. He really took pride in what he did and enjoyed showing us his past projects. … The world needs more people like Lupe."
Lupe came to the United States as a teenager in 1986 from the Mexican state of Guanajuato, first living in Chicago and later Janesville, which he loved, his family said.
"My dad just thought this was a beautiful place," Steven said.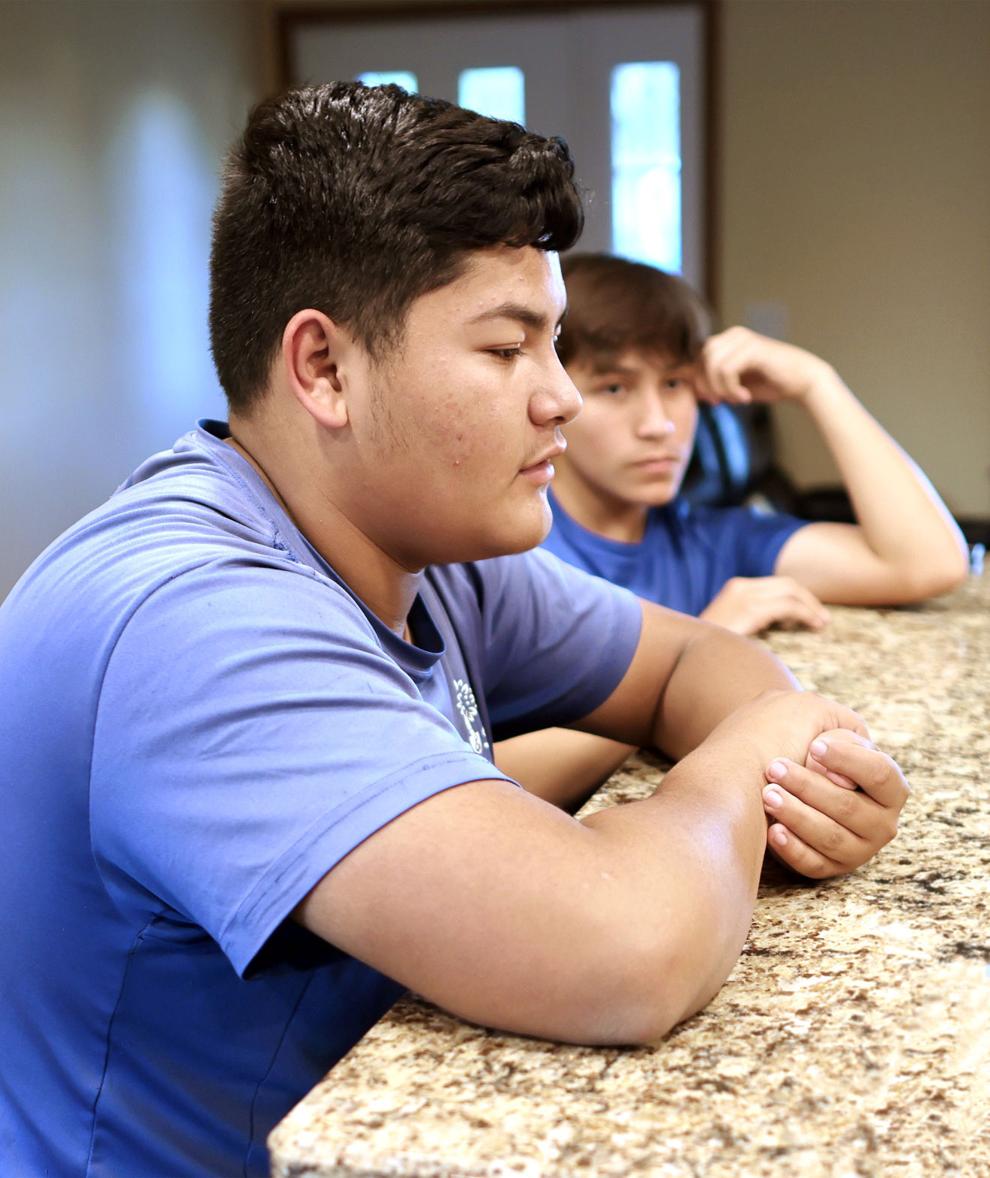 When winters ended landscaping work, he would return to Mexico, where as a boy he had milked cows to help his family.
The family of 12 children were poor farmers. Lupe would joke to his kids about eating beans for breakfast, lunch and dinner. His own father died when he was 9, possibly from a stroke.
His memory of his father was the one thing that could make him sad, Steven said.
Lupe finished the third grade. He always told his sons he wanted them to at least finish high school.
"He didn't want us to be struggling like him, getting up early and coming home late," Steven said.
Steven's brother, Mike, 15, finished the thought: "So we would have time for family and everything else."
"He always told us he wanted us to have everything he didn't have when he was growing up," Steven said.
On one of those trips home, Lupe fell in love with Celia. They married in 2005.
Lupe got his start in landscaping with Petranek Brothers of Janesville.
David Penny Petranek wrote on the tribute wall: "Lupe was an honest employee with a stellar work ethic. … He was greatly missed when he left. May the memories of Lupe help his family, friends and customers heal the pain of his loss."
One of Lupe's first customers was SSI Technologies in Janesville. SSI CEO David Baum and his wife Judy wrote on the wall: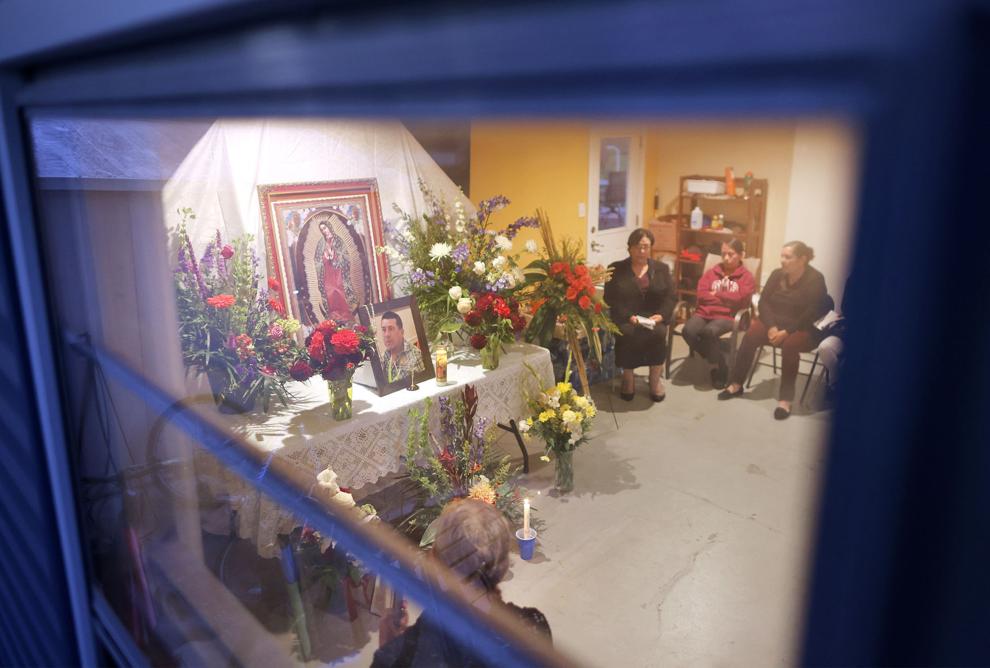 "We first met Lupe 30 years ago when building our home. He was one worker on a crew of five that was doing our stonework and landscaping. We watched Lupe run the bobcat with finesse and move stone with such strength, we would marvel at his capabilities. He was dedicated to perfecting his work; always seemed happiest while working the hardest and working circles around everyone else. …
"We began to see Lupe as having all the qualities to be a productive entrepreneur with his own business," the Baums wrote. "We encouraged him to take the risk and that we would help him make that happen."
Lupe owned his business for about seven years. He built sidewalks, retaining walls, patios and fire pits, sometimes accenting the hardscaping with shrubs and flowers. He owned trucks and leased space to store them. He was almost ready to buy a lot for his equipment, Steven said.
The family said authorities are waiting for lab tests before they say what killed Lupe and Jaime. One thing they were told after the death was that Lupe's arteries were critically clogged.
"I'm pretty sure his work was keeping him alive," Steven said.
Perhaps it was also his joyful personality, which endeared him to so many.
"My dad always woke up with a smile on his face," Steven said.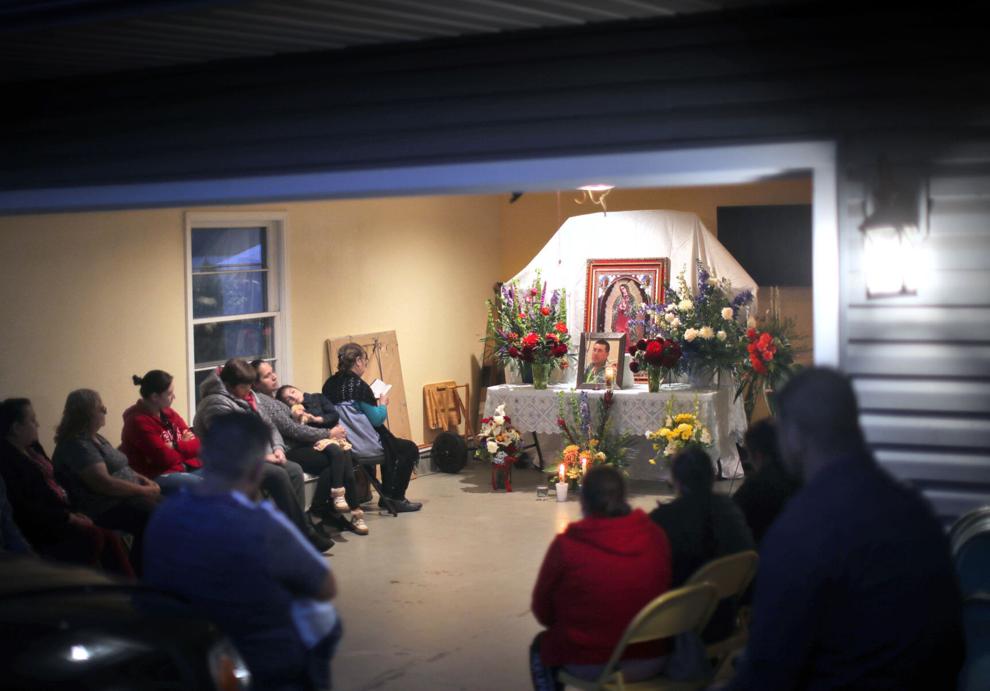 "He always said, 'Live every day like it was your last,'" Mike added.
"And that's what he did," Steven said. "He was the joy of the house."
About 400 people attended the funeral Saturday, and the procession to Milton Lawns Cemetery was massive, said the Rev. Drew Olson of St. Patrick's Catholic Church.
Lupe's oldest son, Miliano, 31, plans to take over the business.
"We look forward to now working with … Miliano," the Baums wrote. "Lupe represented to us a model of what all Americans are and what this country is built on. We are all immigrants looking to better our lives through hard work and entrepreneurialism while maintaining love of family and friends. Lupe … touched our hearts. He will be missed dearly."