It will likely take upward of a year of work, but the Janesville City Council's 5-2 vote to move the proposed indoor sports and convention center at Uptown Janesville into its design phase is being viewed as the kick-start for a $25 million to $28 million proposal officials are calling "transformative."
It took more than two straight hours of public testimonials, presentations and city council debate, but on Monday night, the council gave its blessing for city staff to access up to $2 million to spend on contracts for architectural designs for a two-sheet ice arena and sports and convention flex space where the former Sears store now stands at Uptown Janesville.
The vote came even though three council members initially voiced skepticism over the speed at which they think the massive public-private project is moving and the fact the city intends to use federal COVID-19 relief funds to pay for design work for such a project.
On Monday, the council listened to 17 residents—many members of the local youth ice hockey community—talk up the project. More than one Janesville high school student told city officials they would view the project as a sign of progress for families in Janesville, the local economy, and the scuffling retail and hospitality sectors on the city's east side.
The council didn't actually approve the project Monday, but a 5-2 vote provided a vote of confidence that a public-private replacement of the current 58-year-old ice arena south of downtown could happen.
It wouldn't likely happen until 2024—and that's if the council approves the project according to a timeline that envisions site preparations and construction at the mall kicking off in early 2023, according to a city proposal.
But the prospect of a new sports complex at 2500 Milton Ave. had some of the city's youth waxing philosophical about the significance of the project.
Jake Schaffner, a youth hockey player who attends Craig High School, said ice time is so limited at the existing arena that some young players have to get up for school after staying out until 10:30 p.m. for hockey practice.
Schaffner will soon graduate from high school. While he said he might not benefit directly from a new sports complex, he predicted who might.
"Maybe my kids will," he said.
Council members Paul Williams and Heather Miller both voted against pushing the project into a design phase. Williams wanted another few weeks before voting so he could mull over the prospect more.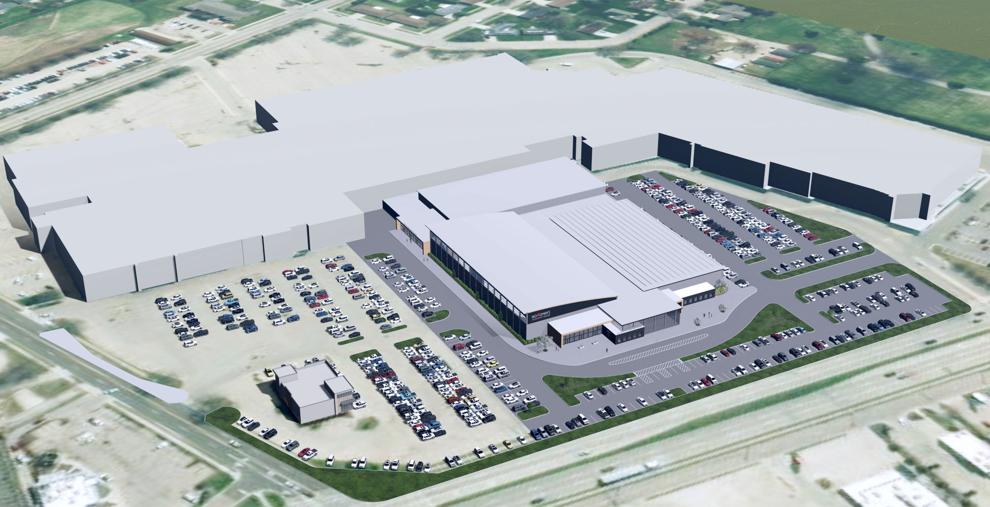 Miller said she thought there were more pressing community needs to spend the American Rescue Act funds that the city recently was awarded than on plans for a project she said the council might ultimately never approve.
The Friends of the Indoor Sport Complex, a private group of stakeholders that has sought for four years to build a new ice arena and sports and convention complex, recently announced it has raised nearly $4 million in donor funds for the project.
The council's approval of using $2 million in rescue funds the city was awarded to bridge revenue gaps during the COVID-19 pandemic is viewed as the next phase in committing financially for the city, which has provisionally pledged up to $15 million for the project.
City Manager Mark Freitag said if the city pursued a 20-year payback schedule on the project, it would cost residents an average of about $25 per family annually.
For its part in the project, the friends group says it plans to continue to pursue another $3.5 million in possible grant funds, and its goal is to raise $7 million in donations.
Uptown Janesville's owner, RockStep Capital, is offering to give the city of Janesville the former Sears building, but both Jennifer Petruzzello, the city's director of neighborhood services, and friends group member and Janesville Area Convention & Visitors Bureau Director Christine Rebout said RockStep won't hold the property aside for an undetermined amount of time.
The mall has been working to fill its retail vacancies, and while Uptown Janesville has been tabbed as the front-runner to land the two-sheet ice arena and flex space for other sports and weekday business expos and conventions, the proposal got effectively shelved for a year during pandemic upheaval in 2020.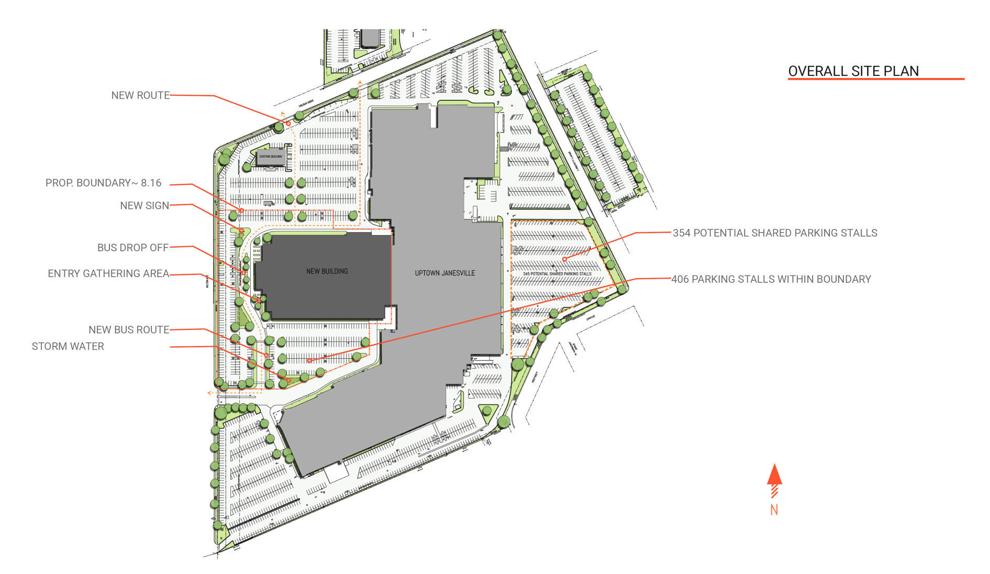 Petruzzello said she estimates it likely won't cost the full $2 million to work up designs, which would mean that some leftover funds could be applied to other areas.
Karl Anderson, manager of the AmericInn hotel, said dozens of local hospitality businesses on the east side would benefit from a sports and convention complex that could draw thousands of people a week, including business event bookings that would lead to overnight stays in Janesville.
Council President Douglas Marklein said he believes Janesville has turned a corner by offering up funds to design the long-in-the-works project.
"We used to be the city that said no," Marklein said.
This story has been amended from a previous version to reflect the accurate, estimated cost of an indoor sports complex to taxpayers. The cost would be $25 per residential family over a 20-year period.