In Rock County, you now might be able to find your lost dog or cat through a national network that uses facial recognition technology to help canvass for pets using photos.
The Humane Society of Southern Wisconsin announced it has launched a partnership with Petco Love, retailer Petco's charitable foundation, on Petco Love Lost, a new database the organizations say uses animal facial recognition software to match photos of lost and found pets.
The new database, which is free, went live last week. Humane Society of Southern Wisconsin Development Director Kaitie Swedlund said the partnership is so new that the local humane society has not yet had any connections with owners of any lost dogs or cats being kept at the Janesville shelter.
But Swedlund said the shelter already has linked its own animal intake software with Petco Love Lost to funnel photos and bios for stray animals that have been turned over to the Janesville shelter.
The humane society is one of more than 800 shelters nationwide that have joined the Love Lost platform.
She said the humane society hopes the new technology and partnership with Petco will help add to the 137 lost pets the group has reunited with their owners so far this year.
"It's one more avenue for people to look for their lost pets. People can go on that website and say, 'I lost my pet,' enter a little bit of information about their pets, upload a photo, and then the algorithm gets right to work and tries to match their pet with potential matches in their area."
Swedlund said the humane society's testing of the Love Lost database and app shows it works to match up pets based on biometric photograph technology similar to what police use to find missing people.
The system works to match up owners' pet photos with photos uploaded to the same database by people who have found lost animals.
"It gives people contact information and how to get a hold of the people who've found their pets. These people could just be average community members or they could be organizations or rescues, as well," Swedlund said.
If an owner plugged a photo of the same dog into the Love Lost database, it might match up with the humane society's photo based on the dog's breed, its unique markings and general appearance.
Pet owners are able to upload photos of their pets with descriptions that list the pets' age, sex and disposition. Those photos are stored in the database and can be used to post an alert and track a pet if it goes missing.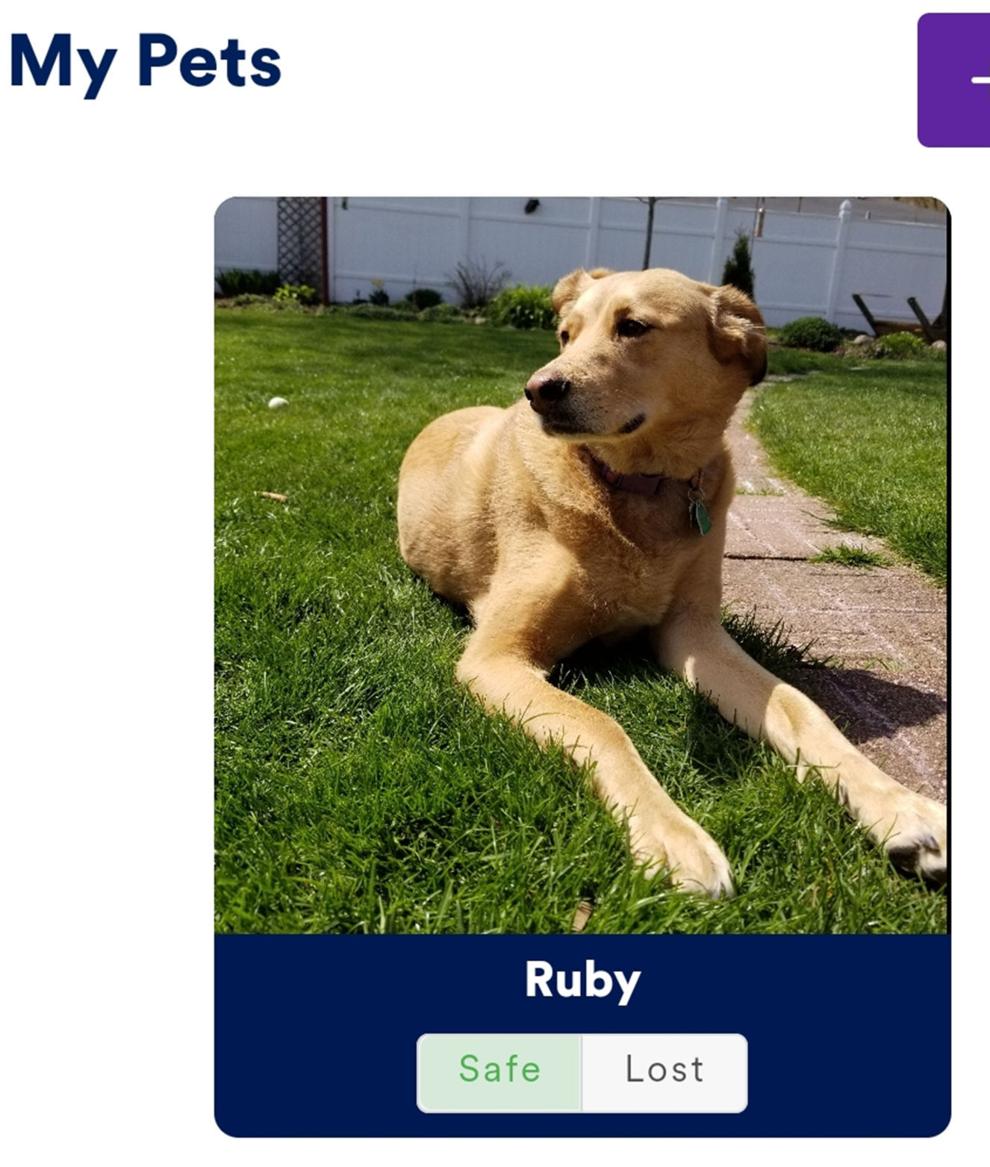 A Gazette reporter on Monday uploaded a photo of his family dog and cat with descriptions of their age and sex and marked the pets in the database as "safe"—meaning they were both safe at home and not lost. If they ever do run off, the reporter could designate the animal as "lost," telling the software to keep a lookout for a matching image to be added to the database.
Both the local humane society and Petco report that having microchips implanted is important because they said data shows only about 20% of nonmicrochipped pets are ever reunited with their owners.
Chipped pets, on the other hand, are reunited with owners more than two and a half times as often—about 52% of the time, the groups said.
Petco Love advises that anyone encountering a stray dog or cat should carry a leash and stay calm. People should try to lure the animal with food or a treat and avoid running toward the animal or chasing it.